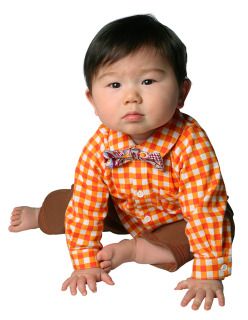 Don't miss an exclusive discount just for Cool Mom Picks readers, below!
We can't help but get nostalgic seeing the wonderful new fall baby fashions for Zutano, since all of our older kids, now too big too fit them, wore so many of their amazing designs which were then passed to their lucky siblings.
We're so thrilled to welcome them back as a sponsor (whoo!), though picking our favorites from their new line is making us a little jealous of all of you with wee ones to dress.
Whether you're putting together a layette for your own baby or looking for something special for something else, take a peek at some of the standouts from their new fall collection that we think you'll love as much as we do.


Boys
We've seen a lot of transportation-themed clothing, but we're just smitten with the whimsical Sunday Drive pattern, seen here in a
long sleeve baby onesie
.
It reminds us of all those cool 60's-era book illustrations that we adore.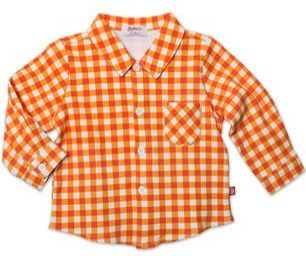 Big news this season: Zutano has added adorable
long sleeve dress shirts
for babies and toddlers in both checks and solids. They all coordinate
with their print family but we'd love seeing them over regular old jeans
too.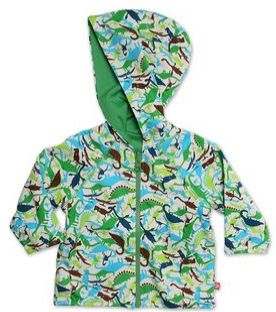 Dino-loving little ones (even girls) will dig the bold Dinos print that
gives all the Jurassic creatures–not just the uber popular T-Rex–a
little love. It's particularly cute on this
reversible baby hoodie
that's one of our all-time favorite pieces in any pattern. You will get a
lot
of use out of it.
Stripes are hot, and the new Chocolate multi-stripe pattern is super versatile. Think of all the outfit combos you could make with those
newborn pants
and any kind of onesie, shirt, or sweater at all. Even tunics on girls.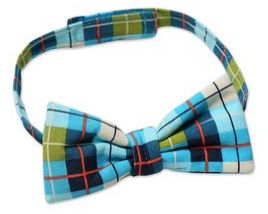 Also new:
baby and toddler bow-ties
! If you have a fancy holiday coming up, you'll have a dapper little dude ready for it in this O'Reilly check bow tie.
Girls
We've always loved how Zutano has offered us moms who aren't into the overly cutesy pastel clothes plenty of options–either from "stealing" from the boys section, or snatching up pieces from their diverse girls line that goes beyond pink.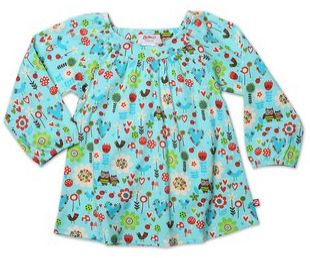 Our favorite new print of the girls line might be the
Penny Lane collection
,
and not just because we're Beatles fans. The owls, birds, mushrooms and
hearts are so on trend, and the aqua background makes this the perfect
choice for those of us who are on pink and purple overload.
It's also adorable in a newborn hat, that's just $10.50 (before the discount below). Great affordable baby gift!
The new
Sugar Bramble collection
of fabrics for girls has a lot of cool options for mixing and matching. We like this
Sugar Bramble baby flounce skirt
which pairs fuchsia equally with blues and greens, a rarity in girls' clothes these days. Love that contrasting stripe detail at the hem, too.
The skirt would look so cute coupled with this Sugar Bird toddler tee. Great screenprint, and love the bold pink. Babies look good in brights!
There's just something about an elf hood that does it to us every time. If you're already thinking holidays, this
Chocolate Cozie newborn elf onesie
(also in a very pretty pool blue color, hot pink, or vibrant green for a
real
elf look) is no exception. We can just imagine how much our own babies would have lived in this all winter long.
Find adorable clothes for preemies, babies and little kids at our sponsor Zutano.com–also available in boutique stores everywhere.
Special Discount for Cool Mom Picks readers: Use code "coolmoms4zutano" for 20% off through 9/14/12.