Sure, I may be a nerdy health-food mama, but Halloween doesn't faze me too much. A candy binge one day a year is no biggie–especially with so many all-natural candy options and fun home recipes for yummy, wholesome Halloween treats.
Still, candy can be scary for kids with food allergies (and their parents). So check out my favorite source for gluten-free and allergen-free candy, as well as a few of my favorite allergy-friendly picks that any trick-or-treater will love. Stock up and rest easy knowing that all kids in your 'hood will have equal opps to crack out on sugar this Halloween. Woohoo!
NaturalCandyStore.com is a fabulous family-owned and operated business, offering the largest selection of natural and organic candy I've ever seen. In addition to the company's huge selection of allergen-free candies, I love the wide choice of candies made without artificial ingredients, preservatives or hydrogenated oil. Natural Candy Store codes every single product–from organic to vegan, gluten-free to kosher–making it easy to find yummy candy for just about anyone. And don't worry: There's still plenty of time to place an order. Just check out their Halloween shipping calendar for details.
Surf Sweets Gummy Spooky Spiders (above)
These creepy, crawly gummies are free of gluten and the 8 primary food allergens. Made with all natural colors and real fruit juice, these candies come in four tasty flavors: blueberry, cherry, lime and tangerine.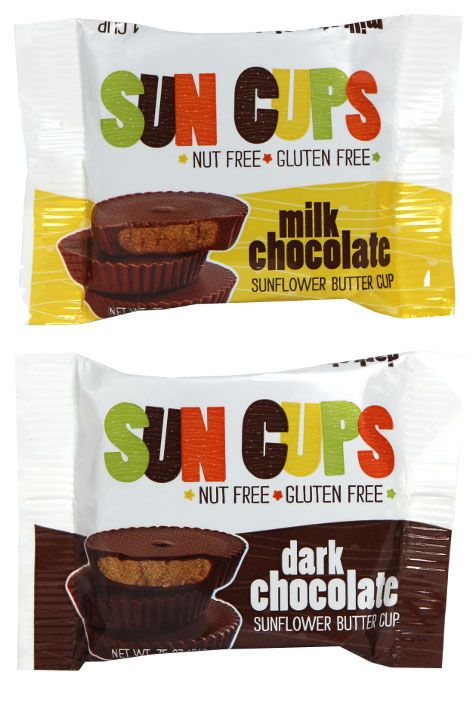 Sun Cups
An allergy-friendly Reese's alternative, these gluten-free and nut-free chocolate cups are filled with Sun Butter, the original peanut butter substitute. In addition to being ridiculously tasty, these candies are organic, fair-trade certified, and even come in compostable wrappers!
Gummi Jack O' Lanterns
These mango-flavored gummy candies are made with a cornstarch-free formula (and are also gluten-free, with none of the big 8 allergens. If kiddo doesn't need to avoid cornstarch, consider one of Indie Candy's regular gummi jack o' lantern candies. They're offering Halloween packs in mango, orange and key lime. Edited to add: Unfortunately, these specific products are not available; however, both the Natural Candy Store and Indie Candy websites have plenty of excellent Halloween options!
YummyEarth Sour Beans
Everything that YummyEarth makes is certified organic or all-natural, gluten-free, peanut-free, tree nut-free. They use no chemical colors, artificial flavors, or high fructose corn syrup, either. I am totally addicted to these Sour Beans jelly beans…and you will be too.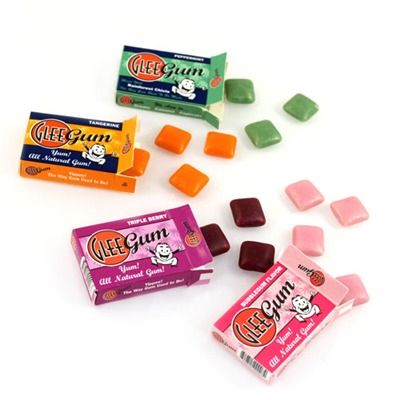 Glee Gum
And here you thought it was just a TV show. Glee's all-natural gum is made with sustainably harvested rainforest chicle, and is free of lactose, dairy, wheat, gluten, casein, eggs, yeast, and nuts, including peanuts. One thing it's not free of is big flavor. Phew! The mini packs are perfect for Halloween. Plus, if you document your Glee Gum purchase, Glee will plant a tree for every box you buy. Chew on that, my peeps.
Find more Halloween coolness on Pinterest!