Whether you know a pregnant typography geek who's starting to look like an uppercase B, or even a grandmother who asks you to call more often to say hi, this luxe, and very amicable blanket is the perfect way to greet her on Mother's Day.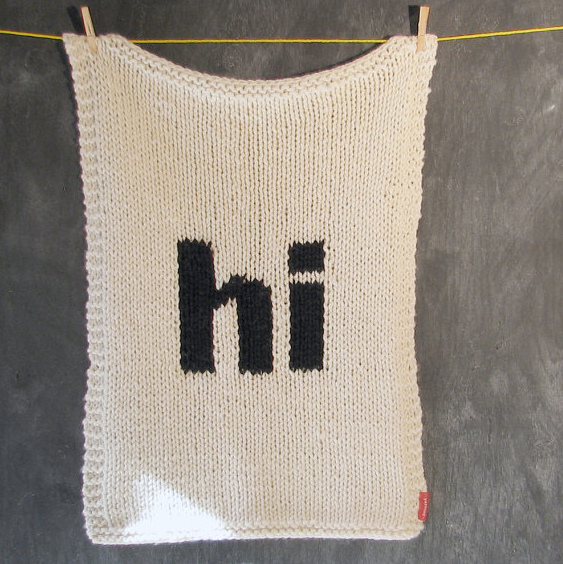 We want to snuggle the stylish simplicity of this beautiful "hi" blanket by YarningMade on Etsy. Hand-knitted in a 50/50 blend of acrylic and wool, it's soft but not itchy and a nice small size for laps on cool days or new babies in strollers, come fall.
You might be thinking, "Off-white with black? For a baby?" And we would tell you "Hi!" and then remind you that it's hand-washable. And that most spit-up is off-white, anyway. And that you can always mail it to Grandma with plane tickets, or give it to your writer friend as a luxe lap blanket for those midnight typing sessions.
The only caveat is that this handmade blanket takes four weeks to make, so maybe send a "get ready to snuggle" card if you are gunning for Mother's Day gifts. In Helvetica, of course. –Delilah
Find the knitted HI blanket from YarningMade on Etsy.