With later sunsets and later bedtimes in the summer, one of the things we've been trying to do is spend more time reading with our kids at night before bed–or encouraging them to do it on their own. We imagine we're not the only ones, since we've gotten so many letters, Tweets and comments from readers recently asking us for our favorite kids' books for children of all ages.
So we checked with some of the Cool Mom Picks contributors as to what their own kids are reading, and we've got them all right here for you.
From the youngest toddlers to the (gulp) tweens among our broods it's amazing how diverse the selection is. Just proving that there's a whole world of children's books out there that you may not have even considered.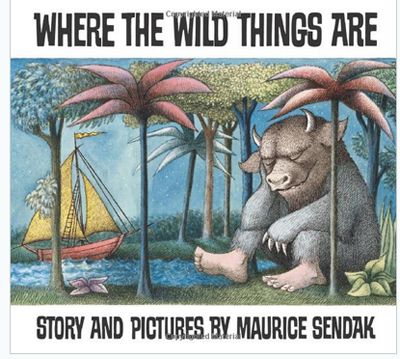 Age 2: Where the Wild Things Are by Maurice Sendak

Stephanie Slate says: An oldie, but a (very) goodie. Not that I'd ever send anyone to bed without any supper, mind you, but each and every one of my children has loved sailing in and out of weeks with Max. Mostly, I think, because wild rumpuses are pretty cool.
 Age 2: The Frog and Toad Collection by Arnold Lobel

Kristen Chase says: The adorable and often quite hilarious relationship between Frog and Toad makes my 2-year old crack up every time. Plus, my older kids don't mind listening to it at bedtime over and over again.
Age 3:   Something Wonky This Way Comes, by Mercy Watson
Stacie Billis says: Having an older brother, my little guy doesn't get as much exposure to age-appropriate books as he might. Still, the Mercy Watson books have struck a chord. I'm not sure that he understands everything that's going on, but he knows that Mercy likes butter and big adventures. And so does he. Good enough. Since these books make me laugh, I agree.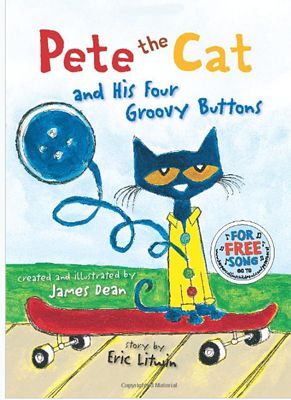 Age 4: Pete the Cat and his Four Groovy Buttons, by Eric Litwin and James Dean

Delilah Dawson says: I wasn't an immediate Pete fan–not until my son skinned his knee and said, "Am I hurt? Goodness no!" With bright illustrations, fun-to-sing rhymes, and a hidden message that actually helps my son chill on the drama, we now buy every book.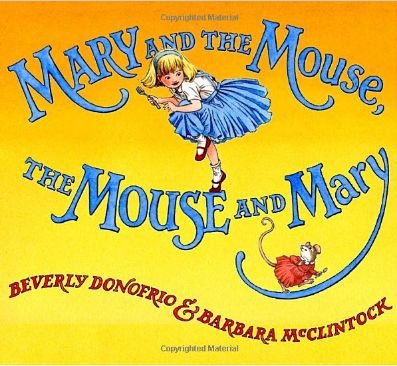 Age 4: Mary and the Mouse by Beverly Donofrio

Kristen Chase says: The story of a little girl who befriends a mouse who then grows up and has a daughter who befriends that same mouse's daughter is nothing short of lovely. Add in the gorgeous artwork and you've got a modern classic picture book.

Age 5: Shoe-la-la!, by Karen Beaumont

Jeana Tahnk says: We have read this book so many times, I think both my daughter and I have it memorized. Should I be worried that my daughter is already obsessed with shoes at age 5? Or should I be thrilled?

Age 5: The Pigeon Finds a Hot Dog, by Mo Willems

Julie Marsh says: Of course my son loves Mo Willems' Pigeon (who doesn't?), but according to him, the secret hero of this book is that sneakily clever Duckling. I hope he never grows out of this one because it's fun for me to read too.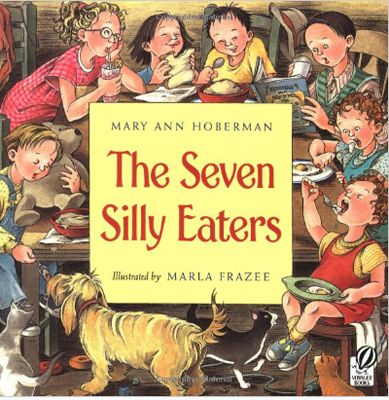 Age 5: The Seven Silly Eaters, by Mary Ann Hoberman

Stephanie Slate says: Feeding seven picky children isn't easy, but Mrs. Peters' food woes resolve miraculously when her children accidentally create a meal the whole family loves. My daughter never tires of this sweet, rhyming tale and its charming pictures.
Age 6: The Well at the End of the World, by Robert D. San Souci
Liz Gumbinner says: Both my daughters, but especially my six year-old, really love this modern story of a princess who relies on brains and resourcefulness and kindness over beauty and ballgowns. It's a great reminder that we can wish for happy endings–but they are different for everyone. Also, that girls who do math are cool.
 Age 6: George and Martha by James Marshall

Kristen Chase says: My son can't get enough of the endearing relationship between hippo friends George and Martha. I love that they're short enough that he can read on his own. Which he does, over and over again. Do yourself a favor and buy the anthology.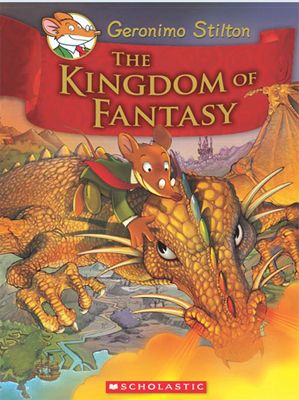 Age 6: Geronimo Stilton, by Elisabetta Dami

Delilah Dawson says:"Geronimo Stilton is a huge hit with my precocious reading fiend, thanks to funny but intelligent animal protagonists and dozens of adventures in several different spin-off series. The Kingdom of Fantasy elves are a favorite.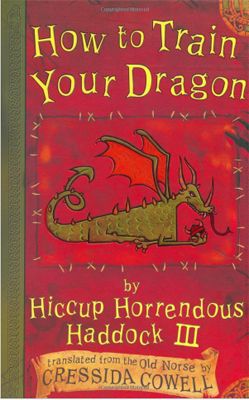 Age 6: How to Train Your Dragon, by Cressida Cowell

Stacie Billis says: Having just started reading chapter books on his own, my older son is suddenly all about diving deep into rich stories and getting to know multiple characters. This book is right up his alley with dragons, adventures, bullies, father-son dynamics, and unexpected heros. He's thrilled to know that there are many more How To Train Your Dragon books ahead but, for now, is content to read and re-read (and re-read again) the original.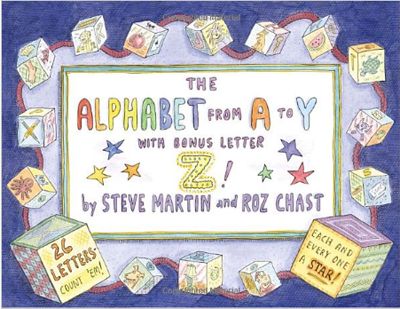 Age 7: The Alphabet from A to Y with Bonus Letter Z!, by Steve Martin and Roz Chast

Shari Simpson says: Bless my little boy–he loves Steve Martin as much as his mama did, although for a different reason. Martin's hilarious kids' book with illustrations by Roz Chast blows all other "learn your alphabet" books out of the water with alliterative fun like "the puppy piled poop upon his paws." Golden.

Age 8: The BFG, by Roald Dahl

Christina Refford says: My son loves anything Roald Dahl, but if he had to pick, The BFG would shoot to the top of the pile. The adventures of this big, friendly giant and tiny Sophie who together foil a bunch of nasty, vile giants is such a great good-over-bad story. Plus, the wordplay is terrific.
Age 8: Harry Potter and the Prisoner of Azkaban, by J.K. Rowling
Liz Gumbinner says: My oldest daughter is super into fantasy and mystery right now, and of course the Harry Potter books fit the bill perfectly. We started reading them together when she was 7, and they get darker as she gets older and more able to handle the increasingly challenging themes. I really love that even though she can read it on her own, she still likes to cuddle up with me at night and let me read it out loud to her (and her 6 year-old sister). Plus I do a pretty decent Hagrid impression.

Age 8: The Adventures of Captain Underpants, by Dav Pilkey

Jeana Tahnk says: The name alone is enough to make any kid laugh out loud, but the funny antics and illustrations of Captain Underpants makes this part comic-part chapter book a fun read for kids and parents alike.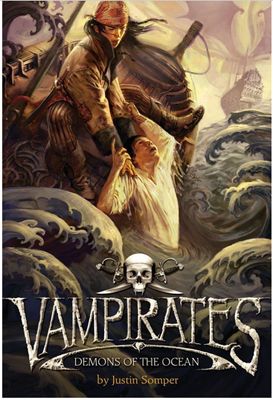 Age 8: Vampirates: Demons of the Ocean, by Justin Somper

Julie Marsh says: My daughter adored this first book in the Vampirates series: A girl is shipwrecked, separated from her twin brother, and rescued by a ship full of vampire pirates. Can you blame her?

Age 8: Mrs. Piggle Wiggle, by Betty MacDonald

Stephanie Slate says: A favorite from my own childhood has become a favorite of my son's, too. Mrs. Piggle-Wiggle is an eccentric woman in an upside-down house, but she has a perfect (if unusual) cure for any child's bad habit. I'm not going to tell you the rest.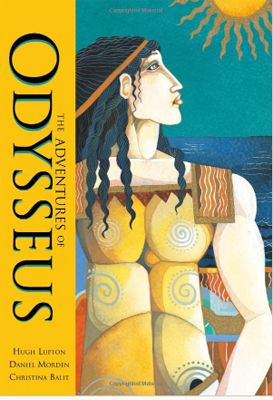 Age 9: The Adventures of Odysseus by Hugh Lupton

Kristen Chase says: My avid reader had a hard time narrowing down a favorite, but considering she's read this one five times in the last two weeks, it had to be mentioned. Though the retelling of this classic is condensed, the gorgeous artwork makes it a wonderful way to introduce your tweens to the great mythologies.

Age 9: The Bounty Trilogy, by Charles Nordhoff and James Norman Hall

Kari Dahlen says: My son was so taken with the action and historical insight of Mutiny on the Bounty that he wanted to read the other two stories in the trilogy. The paperback containing all three sea adventures is a hefty 691 pages that my son is proud to have on his nightstand.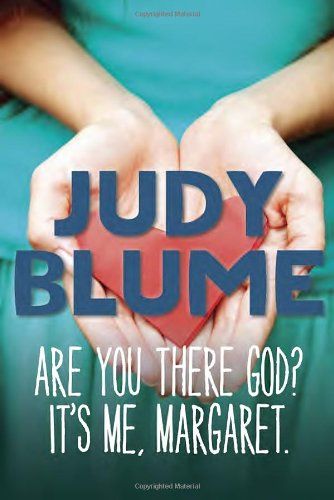 Age 10: Are You There God? It's Me, Margaret, by Judy Blume

Christina Refford says: I can't tell you how happy it makes me to share one of my favorite books from childhood with my coming-of-age daughter. She loves how relatable Margaret seems, and how honestly this story is told.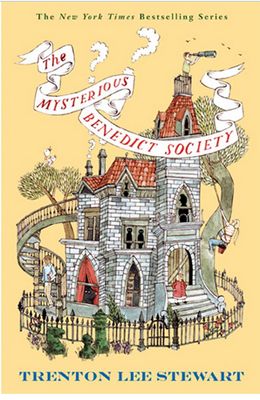 Age 11: The Mysterious Benedict Society, by Trenton Lee Stewart

Julie Marsh says: The unexpected plot twists and clever humor in this book held my tween daughter's attention–and mine too–as she insisted on reading her favorite parts aloud to me. There's a reason this is a best-selling series.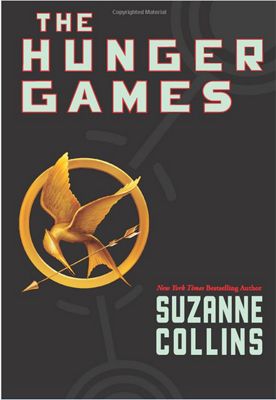 Age 12: The Hunger Games, by Suzanne Collins

Kari Dahlen says: My usually-reluctant-reader son admitted that since he loved the first couple chapters of The Hunger Games so much, he "accidentally" read the whole thing instead of just the portion his English teacher assigned for discussion. He then proceeded to "accidentally" read the other two books in the trilogy that evening. [Editor's Note: Considering we were reading Flowers in the Attic at 12, seems reasonable to me! -LG]

Age 12  1/2: Divergent, by Veronica Roth

Christina Refford says: Definitely for the older crowd, my tweenage daughter is obsessed with this book and its characters. She loves how "real" they seem and the way the entire story comes together. I recommend parents read this one before passing it on (it's a great read!) since it does take a big step "up" in maturity level from The Hunger Games.