Back when my daughter was a toddler, the only show she'd watch was the Muppets Show. Let's just say Kermit and Miss Piggy got me many a quiet shower, and to them, I'm mighty grateful.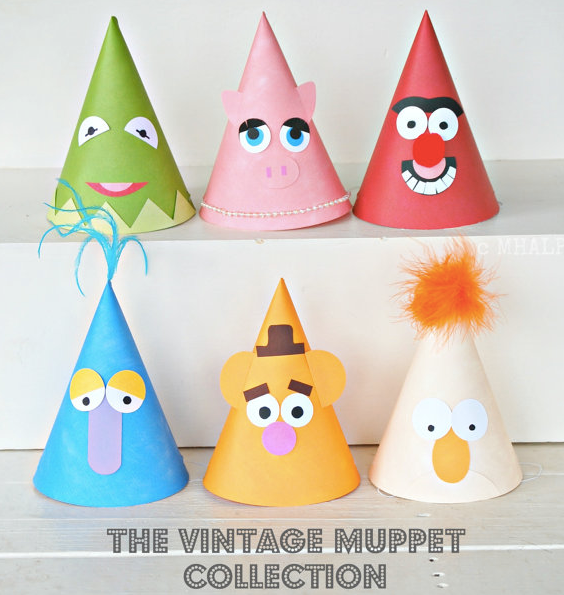 These days, there's no shortage of awesome Muppets paraphenalia, like Muppets artwork, cool t-shirts, even iPhone cases. If only I had this fun birthday party decor back when she was little and begging me for a Muppets party.
We've been long time fans of the Mary Had a Little Party shop on Etsy, and now, our love has grown even stronger thanks to the super awesome Vintage Muppet Party Collection, complete with birthday hats, invitations, cupcake toppers, and even table decorations.
I suppose what I love most is that along with the kids enjoying these iconic figures, which are a nice change from the modern day licensed characters (no offense, Dora), the parents at the party will experience a bit of nostalgia as well. In fact, you might just have to pry that Beaker party hat out of my cold, dead hands. –Kristen
You can purchase the Vintage Muppets Collection at Mary Had a Little Party on Etsy.Note, these are not printables: They're beautifully customized, printed, and shipped right to you.