Browsing through Fab today (we can't stay away), we found out you've still got until tomorrow to snatch up eco-conscious, high-end baby furniture and stylish crib bedding from Argington during this flash sale.
And even if you're not in the market, there's some sweet news at Fab today for all their members.
Whatever you're in the market for, Fab.com just announced a fab new Smile Guarantee, which means you get free shipping for items over $49 or those that take more than five days to ship. Returns are now free within 30 days (whoo!), and they'll even offer price matching should you find it for less elsewhere.
However if you are a Fab member (use our invite code if you want to join), now's your chance to grab a lot of cool stuff, including that super posh baby crib or mod crib bedding set you may have been hoping for, courtesy of Argington.
We've swooned for Argington before, thanks to gorgeous style with ecologically sound practices and materials, including sustainably harvested birch plywood, non-toxic and low VOC finishes, and organic 100% cotton produced with no pesticides and low-impact dyes. Through tomorrow, you'll find them at some decent discounts; not huge but still nice: $91 off cribs, $10-15 off baby quilts and comforters, $81 off dressers. Hurry because they're going fast.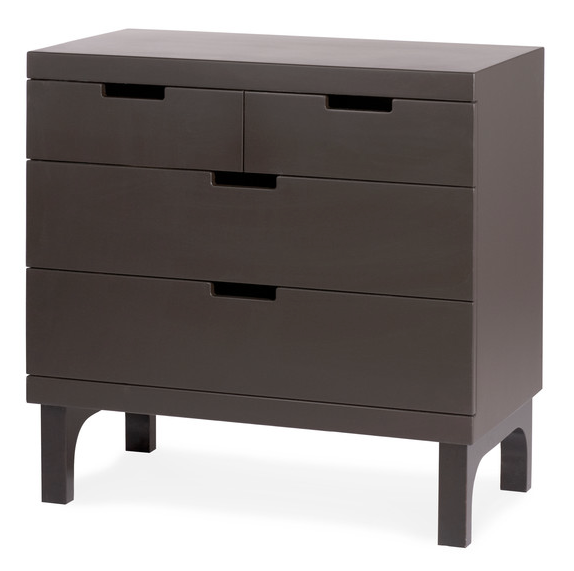 Good reasons to start browsing, baby or not. –Delilah
Find Argington furniture and bedding on sale for a limited time at Fab.com. Need an invite code? Here's ours.