I have a child who once angrily crumpled up any coloring page if it didn't turn out "perfect." Grass had to be the perfect green, sky had to be the perfect blue, and don't even get me started on the perfect cherry red needed for superhero capes.
So maybe that's why now–a few years later–she is crazy about a book featuring crayons which plead with the reader to reconsider boring old color roles and rules. Let's hear it for creativity. And talking crayons.
The Day the Crayons Quit is a delightfully funny book about a box of crayons who are tired of coloring the same things day in and day out. Each two-page spread features an imploring note to a boy named Duncan–from his crayons. So if you like to read books aloud to your kids, you are in for a treat with this one.
My kids and I have so much fun taking on different voices, accents, and personalities for each of the colors. Red begs for a rest after being used so often for fire engines, apples, Santa, and Valentine's Day hearts. Meanwhile, poor Beige is soooo bummed out that he's hardly ever picked to color in the really fun stuff. When was the last time you saw a kid excited about coloring wheat?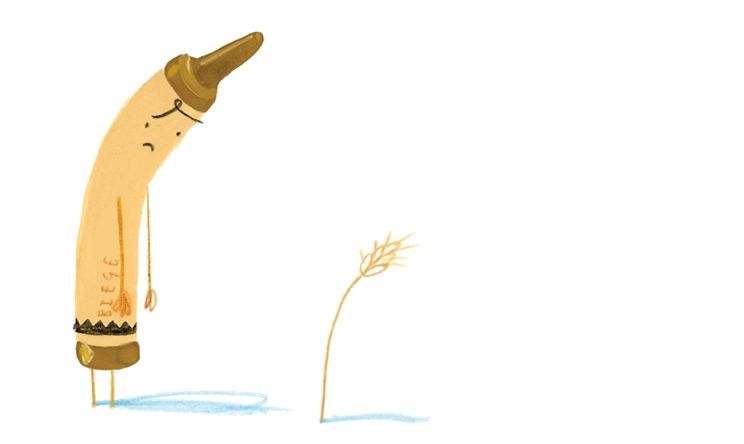 Drew Daywalt's story and illustrations keep the situation light and humorous, though we sure did empathize with each color. Who knew our kids' crayons were so disillusioned? Blue's exhausted. Pink's a haughty little number who's finished with being a girls-only color, thankyouverymuch. Green's busy trying to resolve an interesting conundrum between Yellow and Orange that my son's been pondering every since our first read.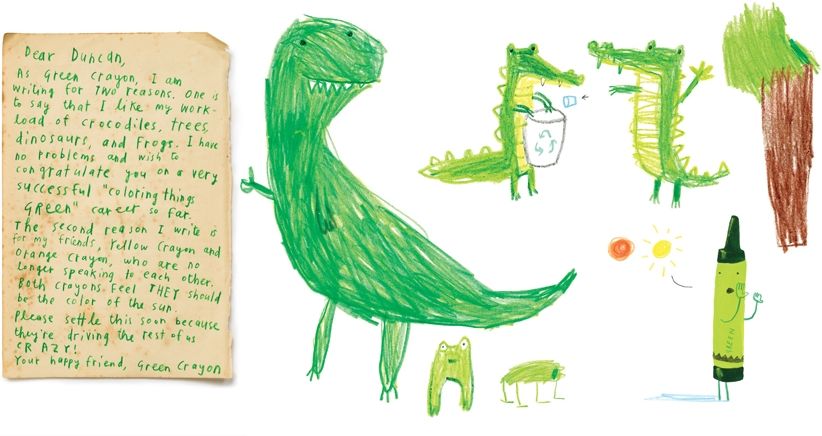 My favorite character of all might be sweet little Peach, who refuses to leave the box for a reason that will stop most kids from peeling the paper off the rest of their crayons. –Christina
The Day the Crayons Quit by Drew Daywalt is available at our affiliate Amazon or your local independent book seller