Babies are so incredibly lazy. They do nothing but eat and sleep all day while their parents do all the work. Fortunately, we found some adorable and super easy Halloween costumes that even the most frazzled mom can put together.
1. Charlie Brown Costume (above)
With just a simple, printed yellow onesie, your bald baby is transformed into one of America's favorite cartoon characters. Plus, babies sound awesome saying, "Good gwief!" If they can talk. This one's from Linda Sumner Designs on Etsy.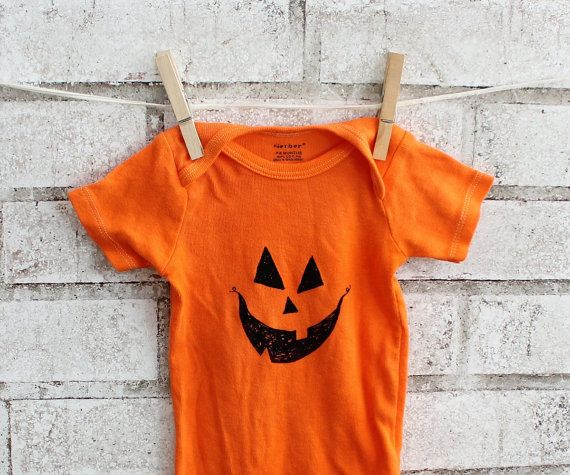 Whether to go along with your Charlie Brown or for a cute Halloween and fall look, grab an orange onesie with a Jack-o-lantern face. If you're in a hurry and don't need lasting quality, you can even print one yourself with some paint and a potato cut into shapes. This one is screen-printed on demand from Caustic Threads on Etsy.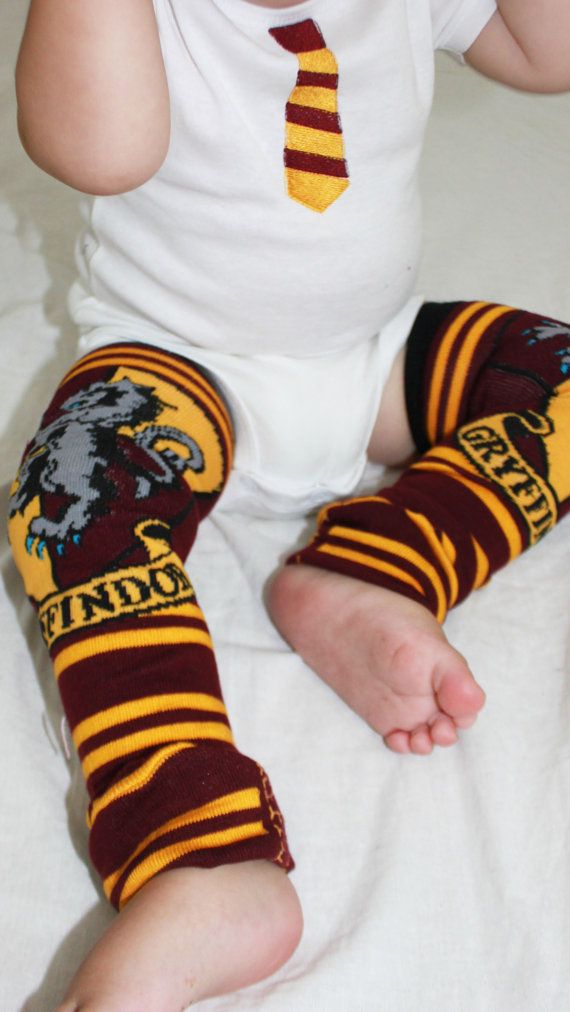 You don't have to go all out on a Harry Potter costume for kids like Kristen did for her daughter; just draw on a little scar, and everyone will know you hold the future of the wizarding world in your hands. This set from Harry Potter baby set from Giggle Poo includes a onesie with a sewn-on tie and super adorable leggings that Gryffindors will wear year-round and then donate to their moms to wear as arm warmers.
Also, Giggle Poo has tons of themed leggings, including superheroes for other great costume ideas.
The dynamic duo is ready to fight crime in their creepers, thanks to these simple but sweet onesies from rhoadworks. Perfect for twins, siblings, or two friends out trolling for candy together (for their parents who like Snickers Minis). The pair is available from newborn up to 6T.
We've covered the Rolls Royce of sushi costumes for kids, but a printed onesie can have just as much impact for a lower price and without all the fancy, flapping felt embellishments. This one's from Three Island Originals.
There's plenty of time for fancy costumes later, when baby's not so lazy and can pronounce Hermione Granger correctly. –Delilah
Find lots of costume onesies on Etsy, many of which can be ordered up until the week before Halloween. And in many cases, you can craft your own onesie with paint from the craft store for a night-before costume.
If you're babywearing, also check out our ideas for parent-baby costumes involving a sling.