Mamas, get ready to handle all your holiday shopping in one place. Our pals at TOMS have done the hard work for you, curating a delectable marketplace of jewelry, accessories, bags, apparel, home decor, tech, and more. This is the good stuff too. And with their usual flair for warm fuzzies, they let you know with each purchase exactly how you're making the world a better place. The TOMS Marketplace brings together more than 200 products from over 30 companies, each carefully chosen for their contributions to those in need–and their outstanding style.
You can shop by gift category, by cause, by region impacted, or by brand. And when you click on a product, it clearly gives you all the information you need on the cause, region, and brand. Oh, how we adore that kind of transparency!
Here are a few of our very favorite gifts spotted on the site.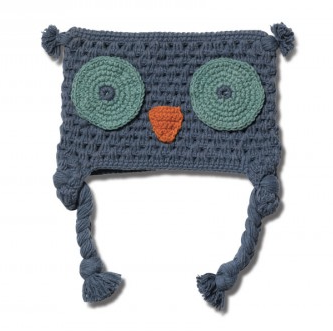 From our site alone, you might recognize Out of Print Tees, along with other brands we love like The Honest Company (who made an exclusive Honest Company Kit for Tom's Marketplace),  Charity:water, Krochet Kids, and LemLem, whose beautiful scarves our editor Liz got to watch being made by hand in Ethiopia last year.  And how beautiful is that jewelry from 31 Bits?
While some of the gifts can get pricey, especially the bags (hey, it costs to pay people fair wages right?), there are also plenty of great gift options in the $14 to $30 range. Lots of cute gift ideas for kids too, like that fantastic owl hat. And since the items can be ordered at the same time as TOMS shoes, you can get even more holiday shopping done.
One stop shopping with a lot of heart? Definitely our kind of gift that keeps on giving. –Delilah
Visit TOMS Marketplace to discover socially conscious gifts for everyone on your list. As the Marketplace includes small companies and small batches, expect the stock to change. TOMS offers no returns or warranties on Marketplace items, so make sure you check out the warranties and sizing info on the websites of the brands from whom you plan to purchase.