In celebration of National Pizza Week, I've rounded up six of the absolute best homemade pizza recipes this side of Italy. And they're not your average cheese-pepperoni-mushroom recipes either, because you don't need much of my help for that.
If you've never made pizza at home before, it's simple stuff, especially if you buy your dough and or sauce already made. I hit my local pizzeria for dough–New York City has its benefits–but some supermarkets carry it, as well. And I'm not talking about the already baked crusts; skip those and go for the dough. Stretch it out on a lightly oiled cookie sheet, top with sauce, cheese and toppings, bake, and, presto, pizza time.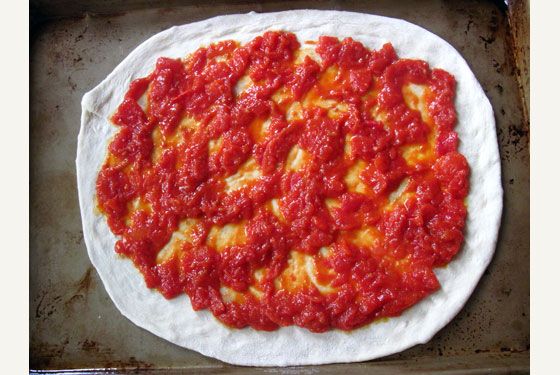 If you are going homemade, check out my recipe for the easiest pizza sauce recipe ever. You place three ingredients in a pot and let it cook for about 50 minutes total. A delicious, easy option if you don't like store-bought.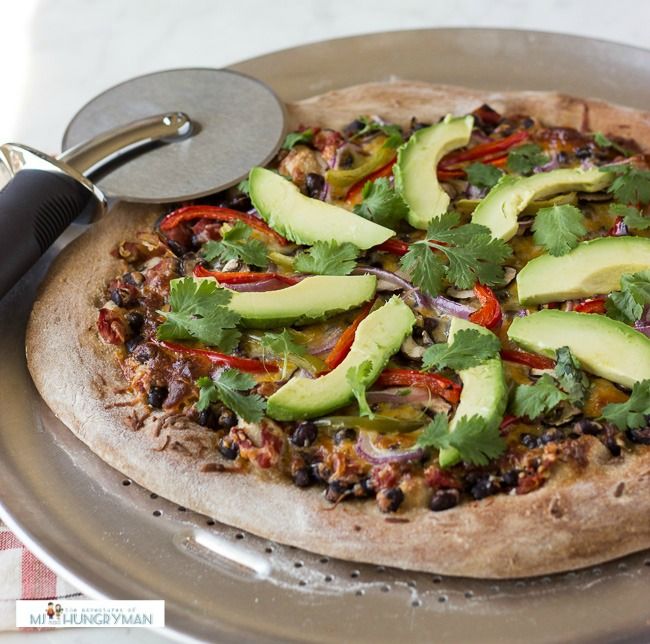 I know, I have nerve talking pizza so early in January when food bloggers are talking about recipes like detoxifying smoothies. But, hey, if you're going to break your "fewer carbs" resolution, at least check out this healthy Vegetarian Mexican Pizza from The Adventures of MJ and the Hungry Man. It makes healthy look — and taste — terrific. Loaded with beans and veggies, this whole wheat crust pie has all the Tex-Mex flavors I love served up way lighter than in some monster burrito.
Another healthier option comes from an unexpected place. This Light BBQ Chicken Pizza from Pinch of Yum ditches regular glutenous, caloric pizza dough for a crust made of pureed cauliflower. Yup, you read that correctly. Sounds impossible, but it's not. It works and is totally ingenious. If you prefer your crust glutenous and caloric, of course, you can easily swap in regular pizza dough.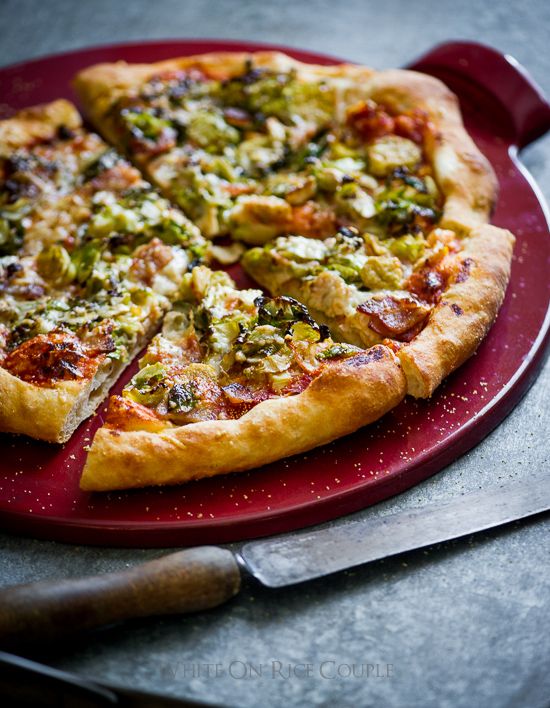 Next on my list of must-make creative pizzas is this Brussels Sprouts and Bacon Pizza from White on Rice Couple. Bacon and Brussels sprouts are one of my all-time favorite flavor combination, and they're perfectly suited to pizza.
One of my favorite pizzas of all time is a little unusual–this traditional Roman pizza with a "fried" egg from my own site, One Hungry Mama. It's not for everyone, but give it a try and you might have a new favorite.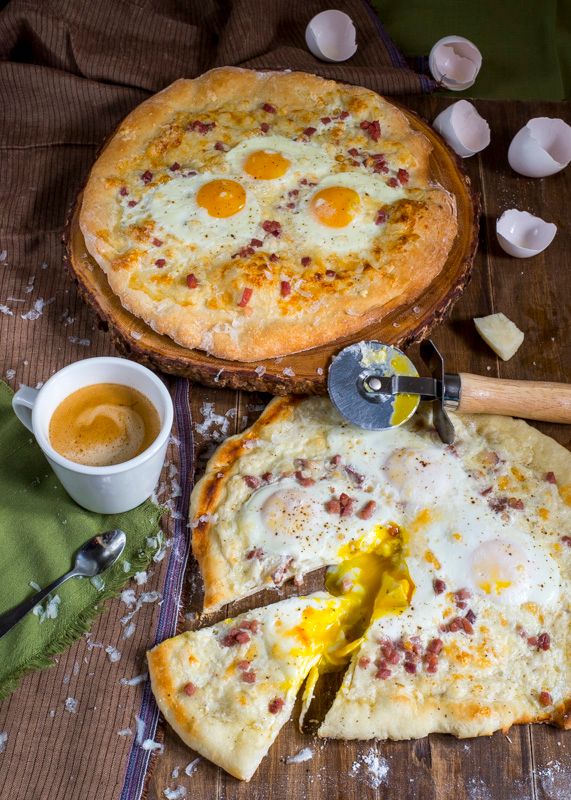 If you like the idea of an egg on your pizza pie, you might also want to try out this white Breakfast Pizza recipe from Peaches, Please. I have to admit that there's a little bit of work to it: Morgan replaces red pizza sauce with béchamel. The white sauce is easier to make than it sounds, but can be a little fussy. That said: Yum.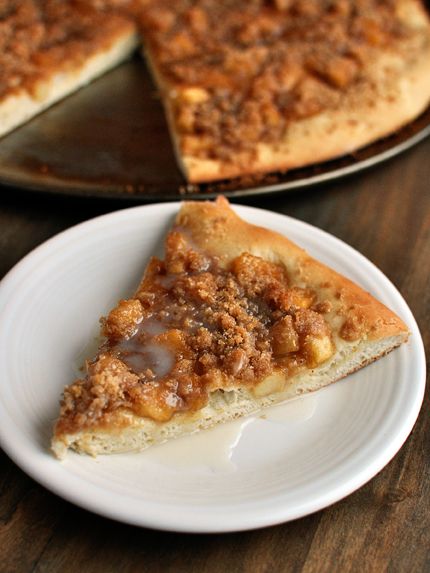 Bonus: A dessert pizza. I couldn't resist sharing this Apple Cinnamon Streusel Dessert Pizza from Mel's Kitchen Cafe. Mel makes a slightly sweet version of pizza dough from scratch, but this will surely taste just as delicious made with regular pizza dough. Good thing it requires a few extra steps. If this pizza was any easier to make, it would be dangerous to my sweet tooth.