We love turning up awesome personalized gifts for kids, and we're thrilled to find yet another cool custom gift idea. These sweet handmade personalized wooden letters, imported from London, have quite a story to tell.
Crafted by the artisans at Bombus who reuse old books, vintage maps, sheet music, and even used stamps in their bespoke work, their Children's Wooden Book Letters rescue pages of illustrations from vintage story books that are beyond repair. These illustrations are carefully applied to solid wood letters measuring about 4″ in height — spelling out a truly unique piece of room decor.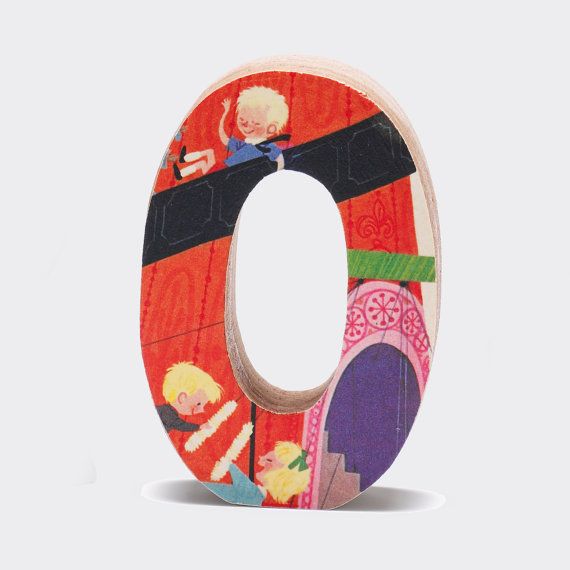 I love how the colorful illustrations look when combined, so very vintage fab and rustic. I can imagine taking down each letter and letting my child come up with the story behind each picture. Perhaps the photo above shows a scene from There Was an Old Woman Who Lived in a Shoe, but hearing what the kids come up with will be so much more entertaining.
At $15 a letter, this is clearly a gift that is more affordable for Max and Zoe. If you have a longer name in mind, just text Bombus, and they'll be happy to discuss special pricing so that Alexandra and Nathaniel aren't left out.
Check out Bombus' Etsy store for more details on ordering their handmade Children's Wooden Book Letters.