Goodnight Moon and The Runaway Bunny were among the regular read-aloud books in my home for a very long time. So I am thrilled for her old and new fans alike that Goodnight Songs, a treasure trove of poems from the late Margaret Wise Brown, has been discovered and published in a gorgeous new children's book complete with illustrations from so many of our favorite artists.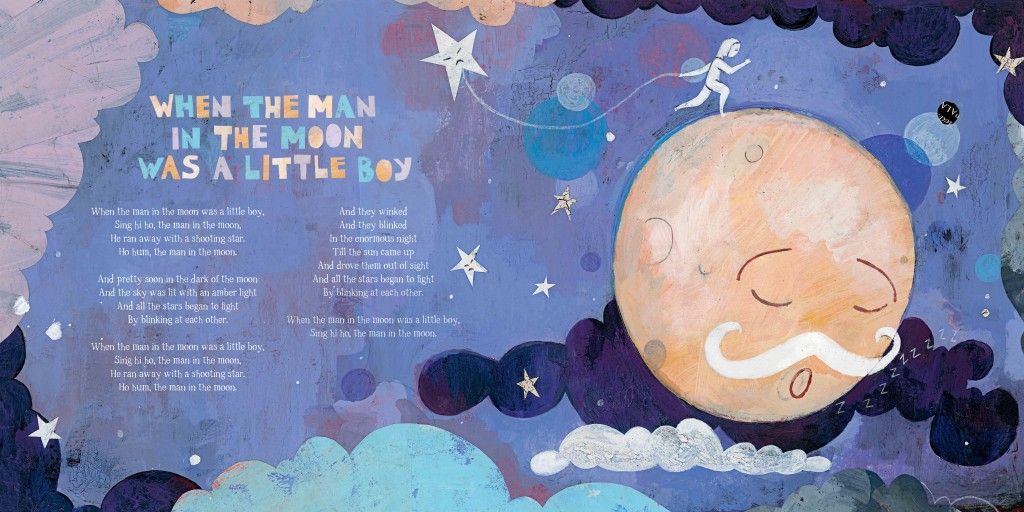 Goodnight Songs is a special book in so many ways. For those of us who have always loved the gentle rhythm and repetition of Margaret Wise Brown's writing, it brings to light a dozen new works that were tucked away after her unexpected death at only 42. It's also a wonderful introduction– or addition–to her works for new parents and those who are just discovering the joys of reading aloud to little ones, making it a perfect little baby gift idea.
Her poems take tired travelers from a Mambian Melody to When the Man in the Moon was a Little Boy, and into sleepy little odes about a mouse and rabbit. Each page turn reveals a new little story to enjoy each evening or at nap time.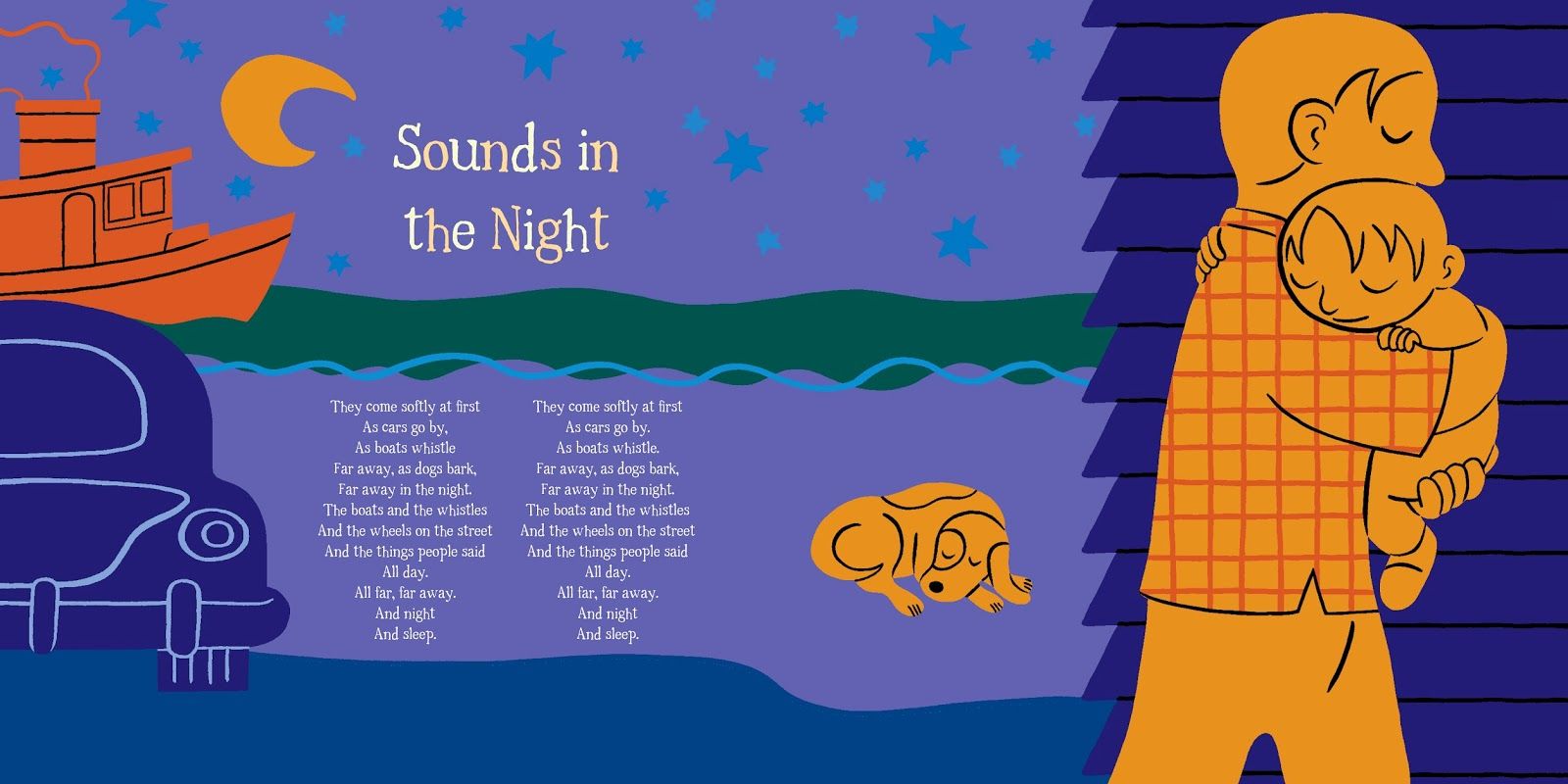 The incredible illustrations by such award-winning illustrators as CMP favorites  Carin Berger, Sophie Blackall,  Christopher Silas Neal, Zachariah OHora, Eric Puybaret, Melissa Sweet, and Dan Yaccarino make this book as much a treat for the eyes as the ears. Poring over the details and differing styles to understand how each illustrator chose the pictures to go with these lovely words is a great way to talk about art with young kids.
And for those nights when you're both just too tired to Read it again, Mommy, check out the twelve-song CD tucked inside the book cover, featuring folk singers Tom Proutt and Emily Gary. I can imagine many little ones falling asleep with this quiet and gentle new bedtime classic nearby.
It does seem that, just like the Mama Rabbit in The Runaway Bunny, Margaret Wise Brown has found a way to return to those who love her.
Get a copy of the new book of poetry, Goodnight Songs by Margaret Wise Brown, from our affiliate Amazon or your local indie bookseller. Also check out this video to hear the story about how Margaret Wise Brown's manuscripts were discovered and turned into this children's book.