If your kids are always drawing their own magical animals, these wacky and adorable Chimeras plush toys from Walrus Toys can bring their dreams to life in a way that doesn't involve a trip to the Island of Dr. Moreau.
When I was a kid, we had the Wuzzles, and we liked them–remember Ellaroo and Bumblelion? But now, kids get to mix and match all sorts of animal parts to make a Munny, a Batephant, or a Pog. Or a Munbatephanog, if you get the full set. These Chimeras come in sets of two creatures, each of which can be pulled apart by little hands and easily recombined to make a menagerie of creatures reminiscent of something from Harry Pottery. Oh no–splinched!
The company is just starting up, so you can't yet go crazy and order all the Chimeras. But you can reserve a Bunny + Monkey or Bat + Elephant set now for shipping on May 1. Personally, I'm holding out for the Frog + Owl. I guess that gives you a Powlywog?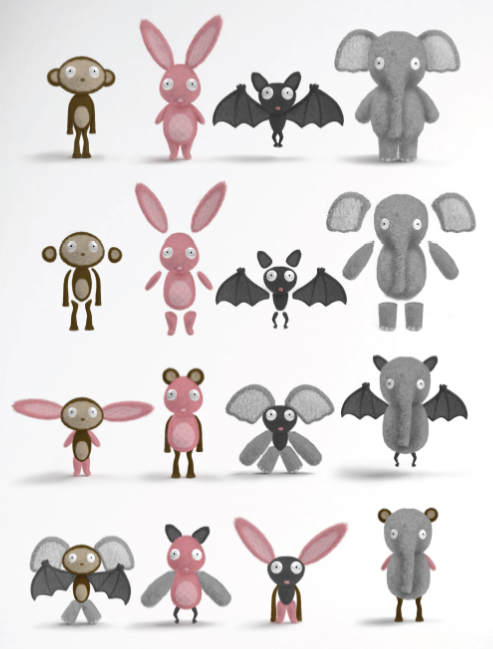 Place your order from Walrus Toys now for May delivery. Check the social media buttons on the top right corner of the site for news on when the new pairs of mixable plushies will roll out.