Everyone may be talking back-to-school, but summer's not over. In fact, I'll be drinking iced coffee well into September, which gives me about two more months (at least) of cold brew coffee pleasure before I switch back to hot java. With that in mind, I recently indulged in a cold brew taste test to bring you what I think are the 3 best cold brew coffee brands on the market, plus a recipe to make your own, of course.
Please, no need for praise. I do it out of the kindness of my heart. And the caffeine buzz.
There are a lot of packaged, ready-to-drink cold brew coffees on the market these days, but most are hard to find if you don't live in Brooklyn, Portland, or Austin. Okay, so you can get cold brew elsewhere, but many are still distributed locally and in limited quantities by small, indie companies. Part of the appeal of these three here, is that they are more widely available for the rest of you. And totally delicious, too.
Chameleon Cold Brew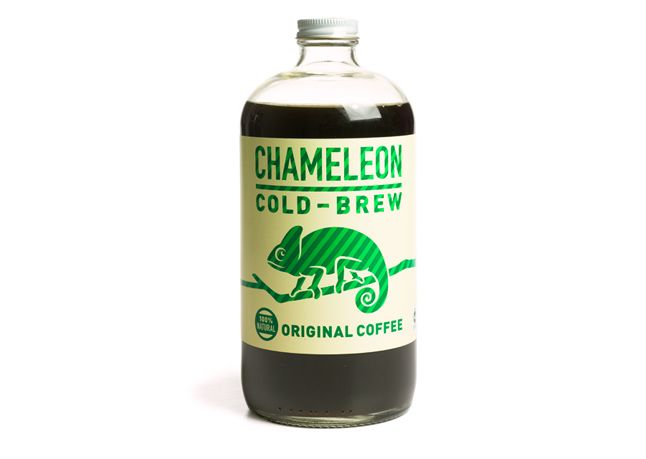 My personal favorite cold brew coffee  is Chameleon Cold Brew out of Austin, TX. First off, Chameleon is all about cold brew and only cold brew. They don't have a cafe where you can get fancy lattes or Japanese-style pour overs. They are way too busy brewing each batch of cold brew for 16 hours. These folks have perfected what they do, and it shows in the result of the product.
Chameleon offers both coffee concentrates and ready-to-drink coffees in three varieties: black, mocha, and vanilla. The black is my favorite but, despite a general aversion to mocha-flavored things, I've become a fan of that flavor thanks to a natural hint of chocolate. It's ridiculously tasty. My husband is a hard core coffee head who loves super strong tasting joe, and Chameleon's super smooth and low acid taste was a little thin for him. He warmed up to it, though, once realizing that he could skip mixing water into the concentrate, but—holy caffeinated!—I couldn't handle that myself.
Find out where to buy Chameleon Cold Brew using their store locator, or order from them directly through the Chameleon online store.
Grady's Cold Brew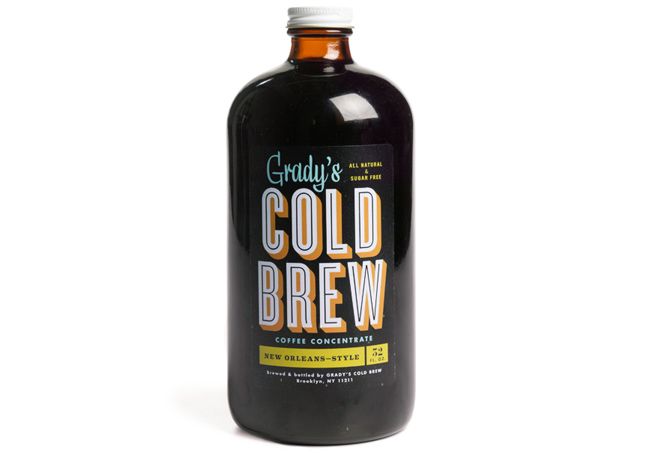 When I first tried Grady's Cold Brew, I was instantly hooked. I drank it constantly and was convinced that I'd found the only coffee I'd ever drink again. I've since happily expanded my coffee repertoire (see above and below) but, truth be told, my husband hasn't. He's obsessed. He brings Grady's when we go away for the weekend, and he will give you the stink eye if you drink too much of his precious caffeinated elixir. So, yea, we think this stuff is good.
I find it a bit strong and earthy for some mornings, but that's the point. You'll love Grady's if bold, earthy coffee is your thing. Grady's gets its flavor from an overnight steep and a touch of chicory, the signature ingredient in New Orleans style coffee. If drinking Chameleon is like enjoying a quality, pure milk chocolate, then drinking Grady's is like biting into a nuanced dark chocolate. For me it's a mood thing, for my husband it's a preference. You can decide for yourself.
Find out where to buy Grady's Cold Brew using their store locator order from them directly through the Grady's online store.
Stumptown Cold Brew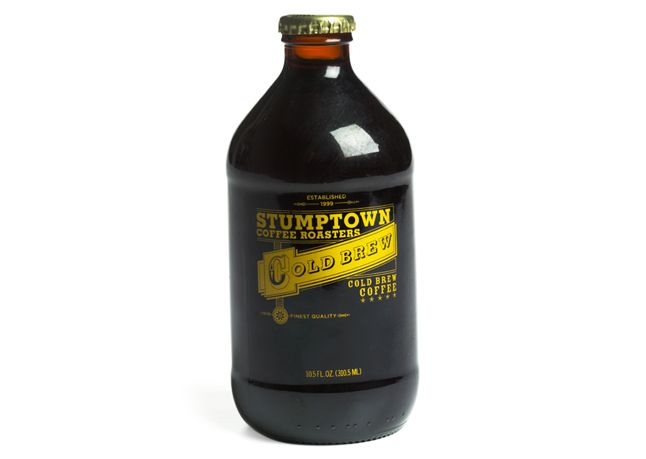 Stumptown is serious about coffee and it's no different for their own Stumptown Cold Brew. The growing brand out of Portland, OR helped pioneer bottled cold brew with their 12-ounce Stumptown Stubbies. Now they are helping pave a new way for cold brew to enter our lives by offering kegs. Yep, your local cafe can one day serve Stumptown cold brew on tap. Take a moment with that.
Cold brew is generally praised for churning out a low acid coffee, but the Stumptown version is a bit higher in acidity than other cold brews, and, in my opinion, it's also the most bitter. If you're a fan of complex, assertive coffees, you'll likely be a fan of this one.
Though Stumptown is available in more major cities than the most cold brews, theirs is not available for sale online. See Stumptown locations to see if there is a cafe near you, or buy Stumptown coffee beans online and make your own cold brew.
DIY Cold Brew Recipe
Of course you can also make your own cold brew using your favorite beans. It helps to have the tools of the trade—we use a Toddy cold brew system (shown below) at my house and the folks at Stumptown recommend the Filtron cold brew system (both available through our Amazon affiliate). However our friends at Food52 have a cold brew tutorial using a bucket and cheesecloth.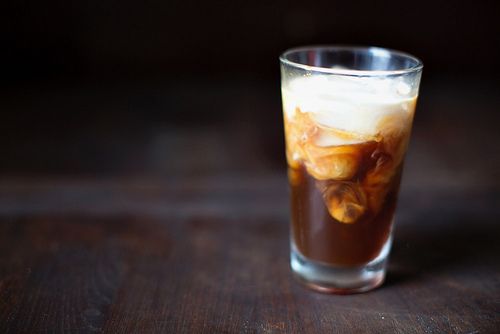 So there: you've got no excuse not to start cold brewing delicious coffee for the rest of the summer. Maybe even beyond. Like me.
Enjoy your cold brew coffee straight or, if you're feeling fancy, use it to make one of these amazing iced coffee recipes. You deserve it.