When you're a new parent, chances are you're doing a lot of laundry–like, never-ending loads. So it might as well smell fabulous, right? Well, you laundry snobs (like me) are in luck because the laundry mavens over at The Laundress have launched a fresh new look for The Laundress Baby Collection, their eco-friendly line of allergen-free detergent, fabric care, and home cleaning products that is safe for baby and will make those ho-hum chores a little more luxurious.
And did I mention allergen-free? Big deal when you've got babies.
It was my first time test-driving this admittedly luxe cleaning line and I have to say the results are impressive. I'm personally a fan of more subtle scents so The Baby Collection's soothing blend of lavender, sandalwood, lily of the valley, musk and vanilla is right up my alley. My entire family's laundry–as well as my kid's favorite stuffed animals–comes out smelling ah-mazing and feeling baby soft.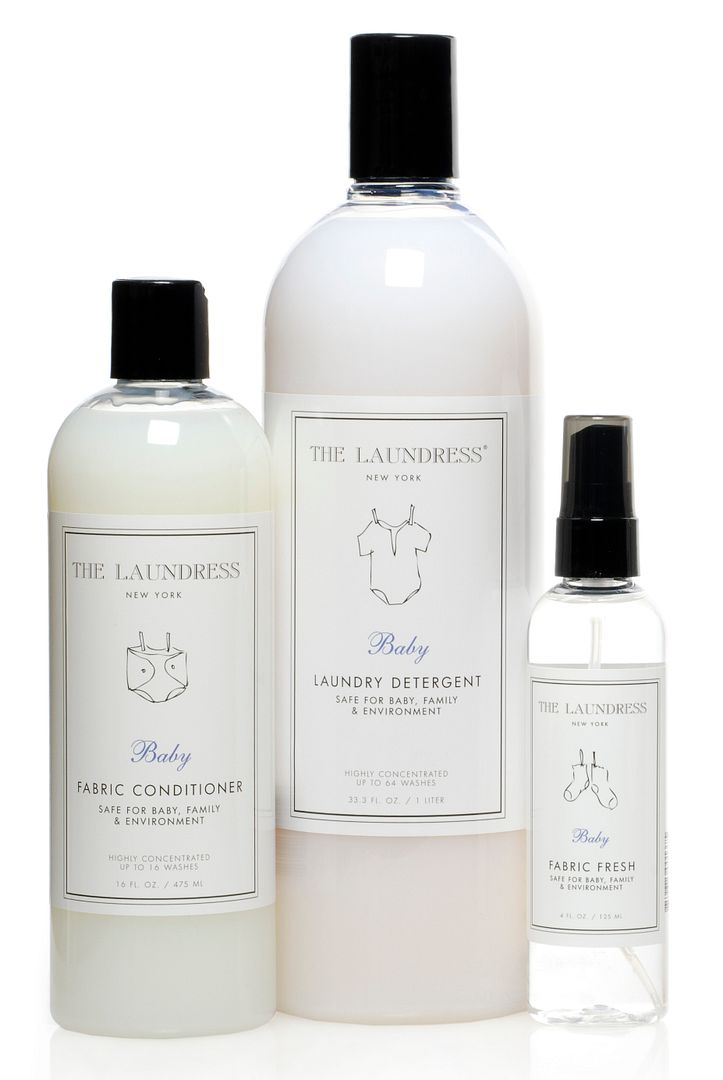 This isn't the same lingerie wash from the Laundress you might be familiar with; you may be surprised to discover that the Baby Collection is tough on stains as well. My experience with eco-friendly cleaners has been that they're not as effective as the not-so-eco-friendly kind. However, The Laundress's Baby Collection laundry detergent managed to remove purple crayon stains and coffee stains that a popular national brand did not.
Obviously it's pricy so you're not going to use it for every cotton t-shirt and pair of socks that hit your hamper daily. But for the stuff you really treasure, The Laundress offers this fantastic option, whether your little guys and gals are still in the spit-up stage, actively looking for mud piles to roll around in or you're just in need of laundry products for yourself that smell amazing and will keep your fancier clothes looking new longer.
The Baby Collection from The Laundress is available online at thelaundress.com and includes allergen-free laundry detergent, fabric conditioner, fabric spray, stain solution, scented drawer sheets and more.