Having a baby has been a joy, a wonder, a delight–all that warm and fuzzy stuff. But I have a confession to make: It has also made me a germaphobe. I've never been a neat freak, but lately, I've morphed into a little bit of an obsessive Purell-carrying, baby wipe-wielder. I'm not sure how I feel about that (control issues, who me?) but Dapple's fantastic line of natural baby cleaning products is my current enabler.
Much like their tried and true favorites, including the fragrance-free pacifier wipes we already love, I'm so happy to see that the mom-run Dapple is out with new products also made from plants and free of any harmful ingredients. If you've got a germ thing like me, you'll definitely want to check them out.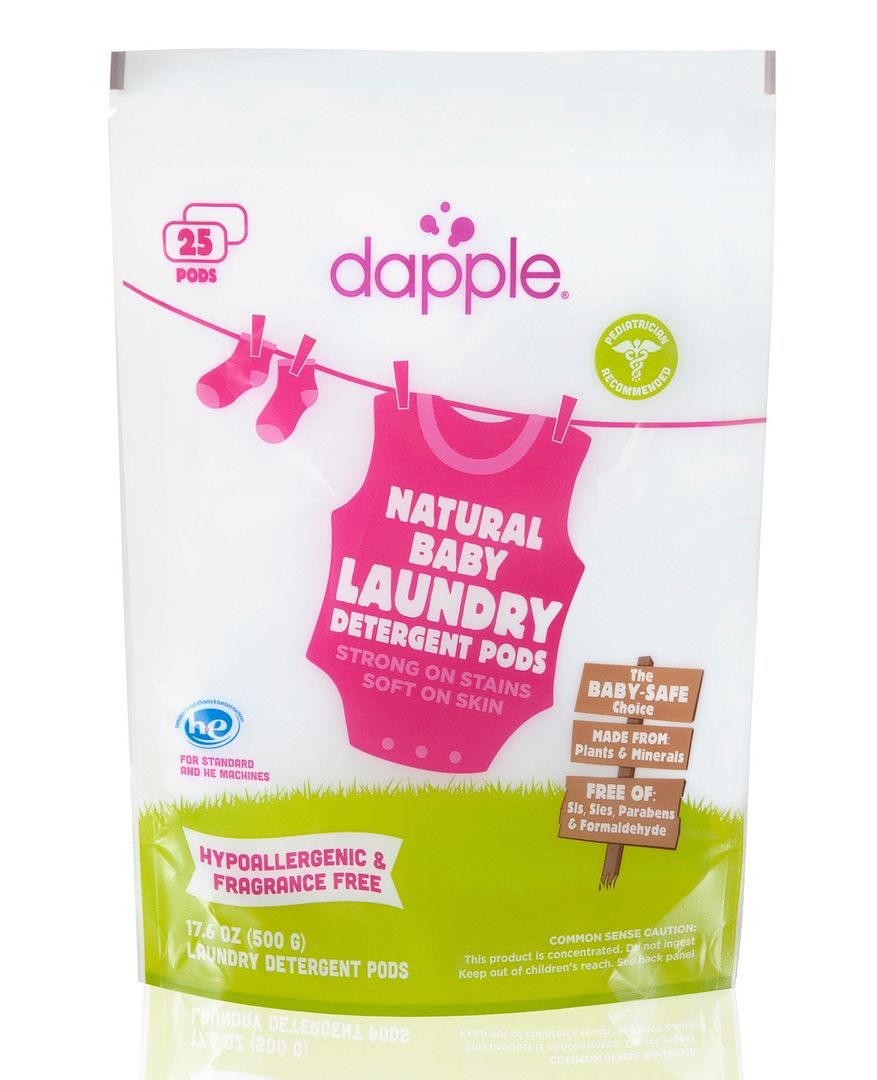 I haven't had the opportunity to use every product in the new line, but my favorites so far are the Natural Baby Laundry Detergent Pods and the Toys and Highchairs spray. The Pods were a pleasant surprise for me in getting fresh stains out because I haven't used anything but liquid laundry detergent, ever. (I will say the old stains weren't miraculously removed, but that's my fault, not Dapple's). The Toys and Highchairs spray has been quite effective on my son's all-white highchair and on larger toys that are more convenient for me to spray clean than rinse off in a sink.
I imagine some of these specialized cleaners could seem overkill, but we all approach parenting–and cleaning–differently. So if any of these products offer a frazzled new parent a little peace of mind like they've done for me, then I say spray your heart out.
Dapple's line of natural baby cleaning products is available at our Amazon affiliate. And for more natural cleaning product recommendations (we're picky!) visit our archives.