November marks the beginning of the holiday cooking season and if there's one thing that will get you through—whether you're responsible for holiday meals or just trying to get dinner on the table between holiday shopping, travel, and gatherings—it's planning ahead. Prepping food ahead of time means storing food which, for a lot of us, means plastic wrap. Lots and lots of it. These 3 plastic wrap alternatives make it possible to ditch the plastic clingy stuff for safe, sustainable food storage.
I recently purchased a set of linen dish covers  similar to these from The Green Home shop on Etsy and they are a revelation. Linen dish covers like these don't make an air-tight seal, so they're not as multi-purpose as plastic wrap, but they work great to cover baked goods, leftovers, salads, rising dough, or prepped veggies.
I tend to prep dinner ingredients first thing in the morning and use my linen bowl hats, as my boys like to call them, to cover chopped veggies, precooked pasta, rice and such until it's time to assemble dinner in the evening. I can't get enough of my dishwasher safe covers and think you'll feel the same.
You can find a set of 4 linen dish covers at The Green Home store on Etsy for $25.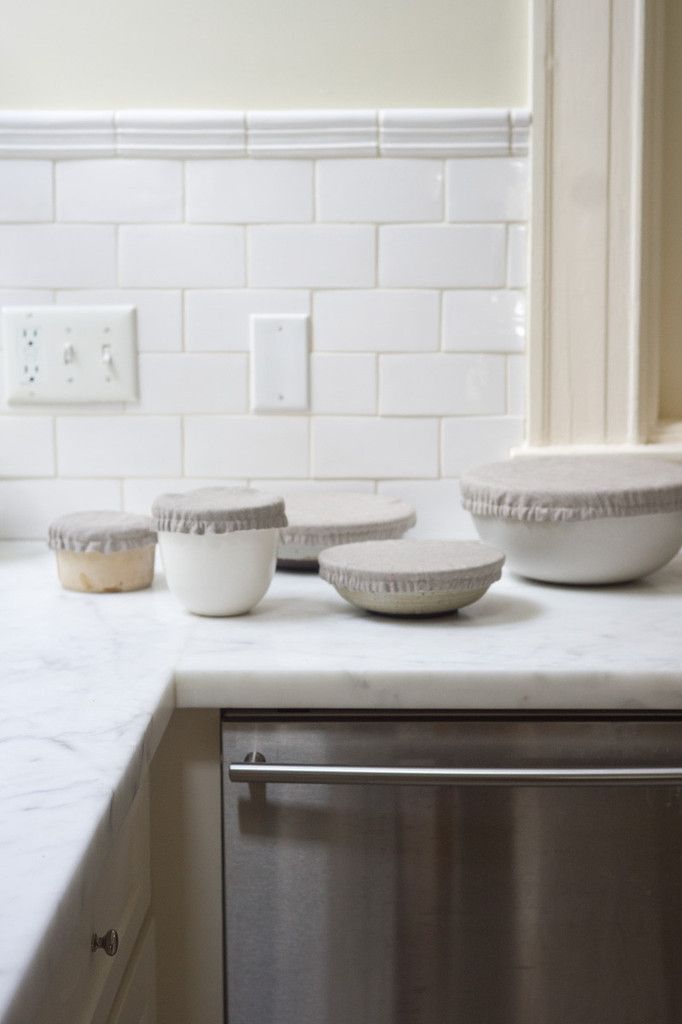 If you want to splurge on your linen covers (no judgments here), skip the homemade version on Etsy and grab this set of 5 linen dish covers by Ambatalia, an ecological textile company in California making sustainable everyday linens. Sustainably farmed Russian linen doesn't come cheap, but at least you know that these will last forever. Plus, your purchase supports an indie company on a mission for good.
You can find a set of 5 Ambatalia linen dish covers at Quitokeeto for $58.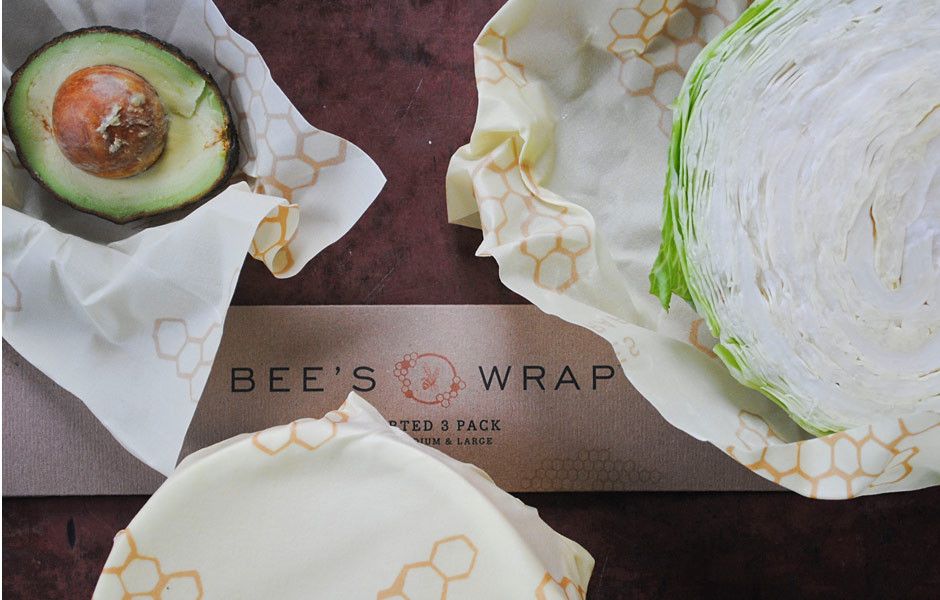 Bee's Wrap is an all-natural, reusable food wrap made of organic cotton muslin, tree resin, beeswax and jojoba oil, the last two of which have antibacterial properties. Yes, really! And the best part is that these wraps create a reliable air seal.
Bee's Wraps come out of the package feeling a little stiff, but use the warmth of your hand to mold around and create a seal on whatever you're trying to wrap, from cut veggies, to leftover bread, to a bowl of soup. With easy care—wash by hand, air dry, and keep away from heat—Bee's Wraps are reusable for up to a year.
The catch? They aren't recommended for meat and they are pricey. In the long run, though, if you take good care of your wraps, there's no doubt that you'll save money and tons of plastic consumption.
You can find Bee's Wraps in five sizes on the Bee's Wrap site. They range in price from $5.50-6.50 per wrap and also come in sets. Check out the Bee's Wrap size guide to decide which sizes are right for your kitchen needs.
Bee's Wrap isn't the only company in the beeswax food wrap game. Abeego is a Canadian company making a similar product out of hemp and certified organic cotton that's been infused with pure beeswax, certified organic jojoba oil, and tree resin. You use and care for Abeego wraps in the same ways as you do Bee's Wraps and then, after a year's use, you can compost them.
In addition to wrapping everything from bread to cheese and sealing all manner of kitchen storage containers, the makers of Abeego claim that you can use their product to wrap up cold cuts and cooked meats; they also say that you can cover raw meat that's been placed in a dish (which is probably not good for freezing, but it's something). Another difference is that Abeego offers an awesome reusable "Little Pocket" snack pouch, though not at a small price. But, again, if you can amortize the cost, my bet is that you'll come out ahead in the end.
You can find Abeego beeswax food wraps in 4 sizes at a store near you  or purchase them through the Abeego website. They range in price from $3.00-15.00 per wrap. Little Pockets are $11 each.
Need more food storage ideas? Visit our archives!