We're always so excited to find nursing tops that are cute enough to wear beyond the confines of our bedroom. We're also huge fans of double duty maternity/nursing tops, because who wants to invest in multiple tops that you'll wear for such a limited amount of time? The new Taylor top from maternity label Loyal Hana looks no different than a cool top we'd wear anytime, not just a fabric vehicle that allows the boobs to escape as quickly as possible.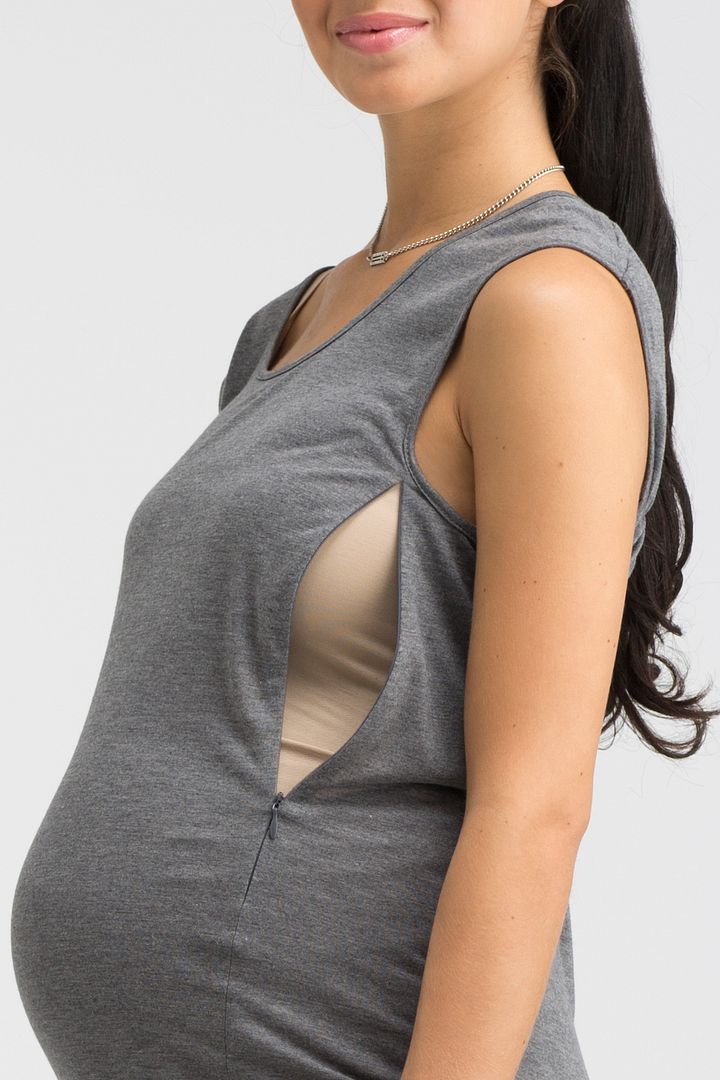 The Taylor top drapes in an effortlessly cool kind of way. Thanks to ultra-flattering combed cotton and discreet seams to hide the zippers, no one will ever know you're wearing a nursing top. The sexy scoop neck and gathering at the shoulder just beg to be worn somewhere cool, and we don't mean a Mommy and Me music class. This is the kind of hip piece you can reserve for a night out for cocktails–only after you pump and save and before you pump and dump.
Shop Taylor top, the cute maternity nursing top in blue, grey, green or black online at Loyal Hana for $55.
Find more nursing tops and covers in our archives.