Like maybe some of you, my three-year-old has two small but separate wardrobes: The inexpensive, easily replaceable outfits he wears to nursery school; and the few higher quality, trendy kids' clothes I save for the days he's not painting without a smock. To add to the latter list: the darling styles from the new online kids' clothing shop Ebabee for kids up to age 6.
Ebabee offers a beautifully curated collection of cute, comfy, and slightly quirky clothing from Korea for trendsetting girls and boys–though sadly for us, the little boys' options are more limited. There are plenty for girls, though, and if I had a daughter, I'd quickly order a bear print skirt and tiny blouse, maybe that stunning girls' tutu skirt, and she'd definitely need a pair of those awesome ant leggings.
Yes, ant leggings.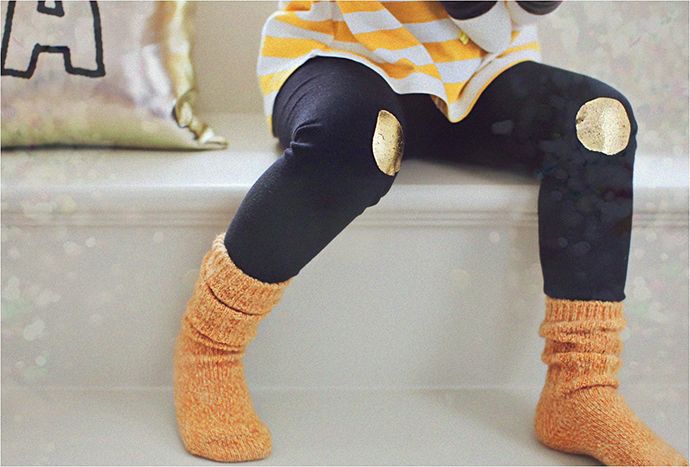 Toddler boys can absolutely get away with wearing those ant print leggings, the blue leggings with black circles, or these black leggings with gold circles–but I'm not sure my little guy is hipster enough to pull off that look. We might need to live just a few miles closer to Brooklyn for that one.
Still, it's all so lovely, if you love window shopping for trendy kids' clothes, you'll have a ball.
The prices are fairly reasonable, but keep in mind when filling your shopping car that those British pounds will be a little bit higher when you convert them to dollars. Also, there's a $25 flat rate shipping to the US, so you might want to order a whole bunch of clothes for nieces and nephews and other lucky kids to make the fee worthwhile — or track down a friend in the UK who can ship them to you out of the goodness of her heart.
You can order quirky, trendy kids' clothing from Korea online at Ebabee. And visit our archives for more cool kids' clothes, because we've got tons!