My toddler seeks out new ways daily to make mealtimes all stress and all mess. Food on the floor, "non-slip" mat thrown in the air, liquids everywhere–you name it, he's done it. It's more than the OCD in me can handle some days–okay, most days–and it raises the question: do happy mealtimes really exist? Well, I have good news, my fellow neat freaks. It's called the Happy Mat, made by a company called ezpz.
(Get it? Easy-Peasy?)
Created by Lindsey Laurain, a mom of three young boys who I know understands messy mealtimes, the sturdy, high quality silicone mat truly suctions to any flat surface, as shown in the Happy Mat video demo, and proven when I tried it several times. Impressive suction aside, this mat also catches a lot of spillage. I can't believe how little wiping of the floor–and the 20-ft radius surrounding my son's high chair–I've done since we started using it two weeks ago. And my toddler absolutely loves redistributing his food into the different wells of the bowl.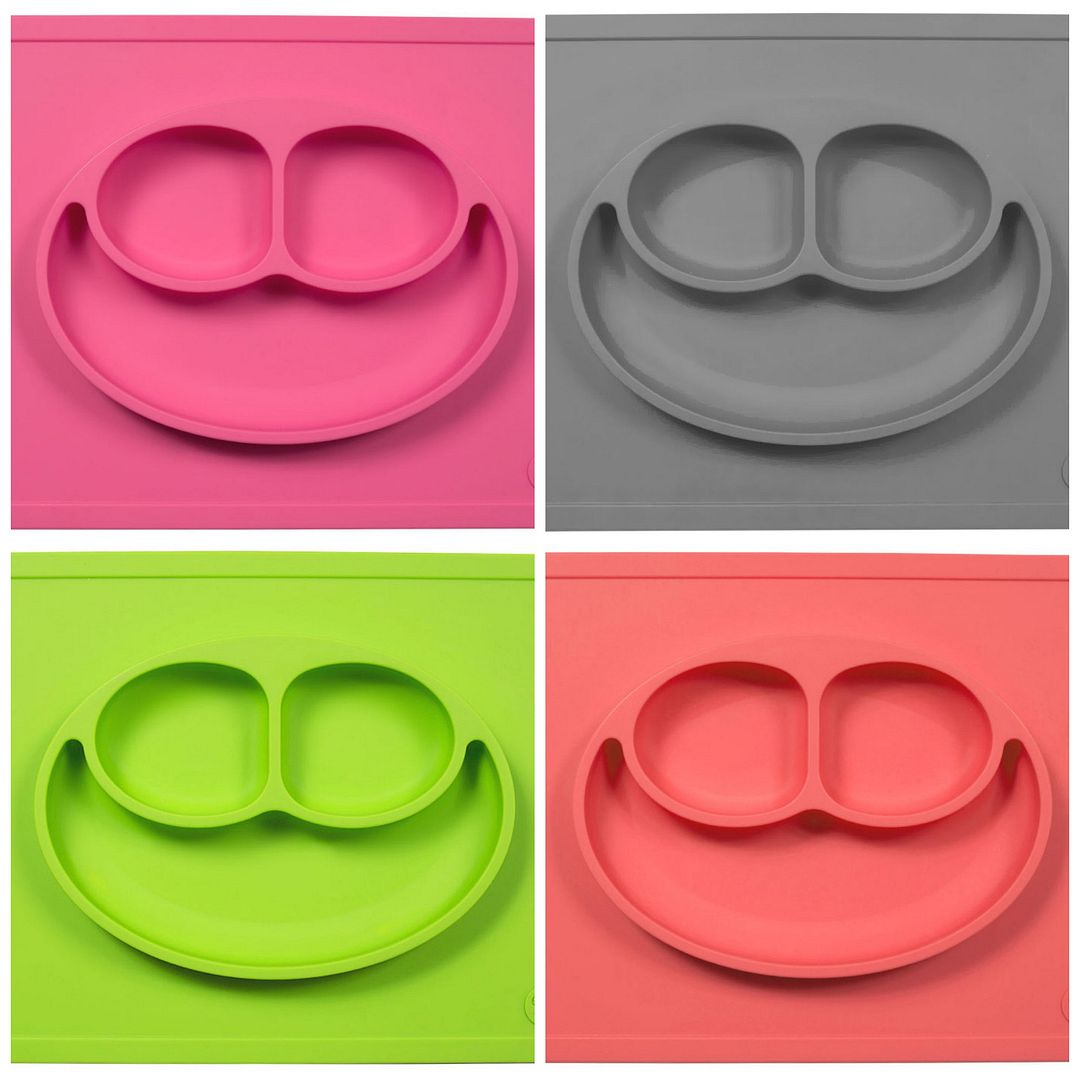 Now the Happy Mat does have a few minor flaws. The company claims most kids try to flip the mat by pulling up on the bowl portion, which is designed to stay put on flat surfaces and does. However you can definitely flip this mat by the corner, as with any mat, although the weight makes it more difficult than most. Its success on truly flat surfaces also means that it has more trouble staying put on rustic I-like-to-pretend-I-live-on-a-farm dining tables like mine. And lastly, because the mat is bulkier, I don't know that this is the ideal on-the-go mat.
For most kitchen tables it's great though, and I do still plan on bringing it out with us from time to time because of both the suction and entertainment value for my son totally outweigh any flaws. In fact, if your kid is ready to eat tableside at home or in public and you want a somewhat civilized dining experience, I personally haven't found a better overall option than the Happy Mat.
If you have a toddler, I recommend trying it out. Unless you are one of those parents who has mastered the art of getting your kid to eat neatly. In which case it's time to spill your secrets to the rest of us.
The Happy Mat is available for $24.99 in a variety of colors at ezpzfun.com.