On a recent visit to the bra rack in the juniors department (yes, we've hit that stage around here), I found lacy designs, underwires (underwires!), and padded cups–all evidently meant for my 11-year-old. On the other end of the spectrum were training bras so plain, they sure didn't feel like a special first bra for growing-up girls. So I completely understand the thinking behind Yellowberry, the year-old bra company started by teen Megan Grassell who was unhappy with the too sexy or too boring options out there. She wanted to create a bra that's fun and colorful, and–just as important–age-appropriate for both tweens and teens. So she did.
Go Megan!
I'm also touched to read her personal story, and how the tragic death of her little sister spurred her to create something meaningful that helps other girls celebrate, and not rush through, this special stage in life.
Yellowberry's line includes several different styles for all those girls who don't yet measure their cup size beyond the first letter of the alphabet. They have their pick among lots of pretty solids, some with contrasting straps, plus the "Wild Iris" and "Teton Sky," which each offer a patchwork of soft colorful cotton sewn together. There are even first sports bras for girls.
And I have the company two thumbs up for making "nude" bras in chocolate brown for girls who aren't light-skinned.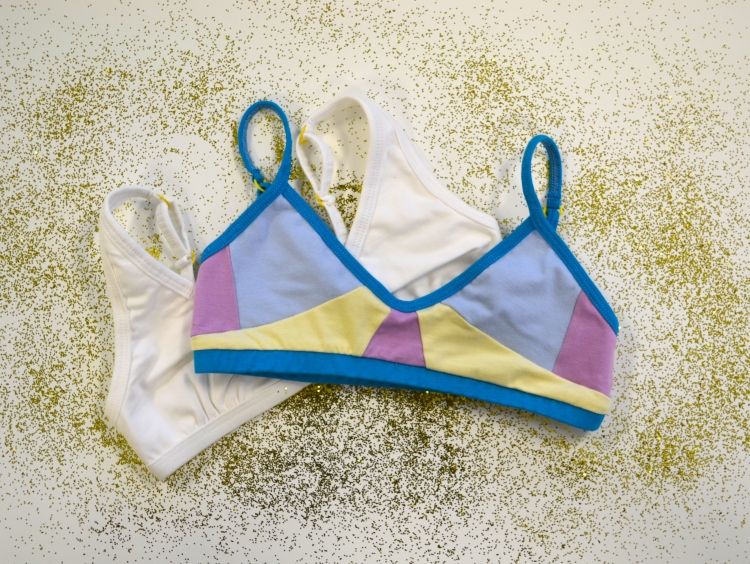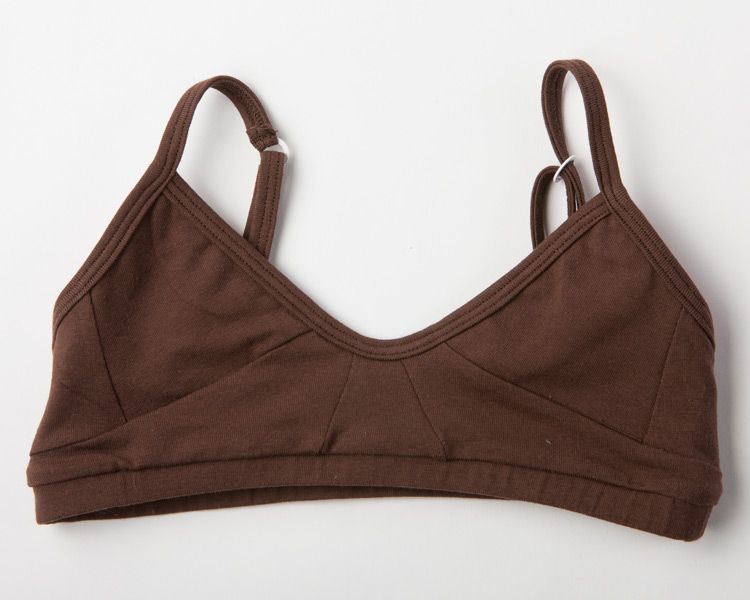 Yellowberry bras look very comfy with their soft cotton-spandex material, adjustable straps, and lack of  tags, metal clasps and itchy decorative accent. Just try not to wince too much at the punny product names like Tiny Teton and Budding Berry; hey, at least they aren't trying to be risque.
While the cost per bra is definitely premium (between $29 and $42 each), if you truly want a pretty and age-appropriate first bra that feels special, Yellowberry is a good fit. They've even created a Yellowberry and HelloFlo period kit bundle to get girls ready for other big changes coming in their lives. What a nice way to help girls celebrate being girls.
Check out Yellowberry's entire line of  first bras for girls at their website.