Great one-pot recipes are a family dinner lifesaver — so long as they are truly a one-pot meal. As in, no cheats. These recipes are, and they are amazingly delicious, too. If you ask me, every parent should keep a list of recipes like these on hand at all times.
You should know that I'm picky about what counts as a one-pot meal. For me, the word meal implies that the recipe comes complete with protein, veggies, and some kind of carb or carb-y vegetable. If I have to pull out another pot to make rice separately or cook side veggies, well then it's not a one-pot meal, is it? I am willing to slice an avocado or chop herbs to complete the dish, but I refuse to use extra cookware, which is why I love these easy dinner recipes and I think you will too.
Related: 8 easy slow cooker recipes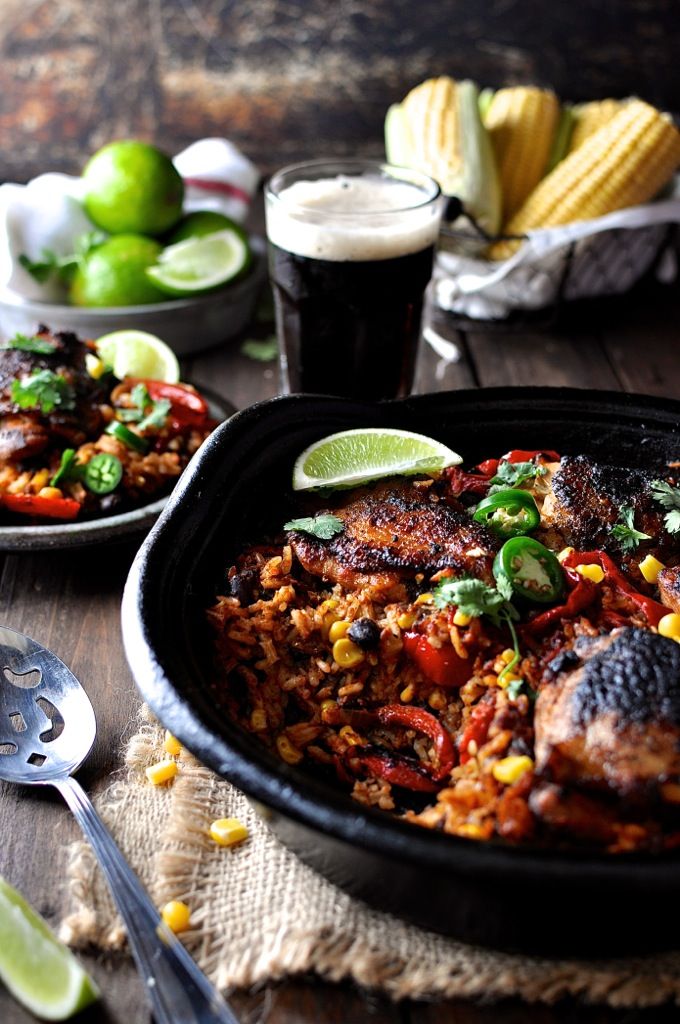 The One-Pot Mexican Chicken and Rice at Recipe Tin Eats is brimming with flavorful rice, beautifully spiced chicken, red peppers and corn. It's like a fajita with rice all made in one skillet, which sounds near perfect to me. And Nagi also specifies that she hates washing up after meals, which means this was calling my name from the start. Just know this isn't a quick and easy three-ingredient meal; however the rice recipe alone is a thing of beauty, and the Mexican spice blend will come in handy many times over.
Arroz con Pollo is one a family favorite  Spanish chicken and rice recipe, and I love this skinny Arroz Con Pollo version at SkinnyTaste which comes straight from Gina's mom. That should be enough incentive, but lets talk about how pretty this dish is, all speckled with carrots, peas, and briny olives. If this tastes half as delicious as it looks, this recipe is going into heavy rotation in my house.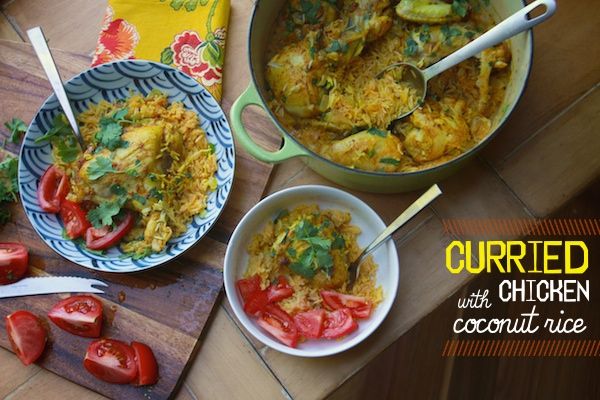 Tracy from Shutterbean makes a Curried Chicken with Coconut Rice adapted from a version from Everyday Food, when she's on the go and has to make dinner ahead of time. She coaxes out big flavor from a few ingredients and serves the dish with slices of tomato. I think we'd be wise to follow her lead. Just watch out for the curry-stained cuticles.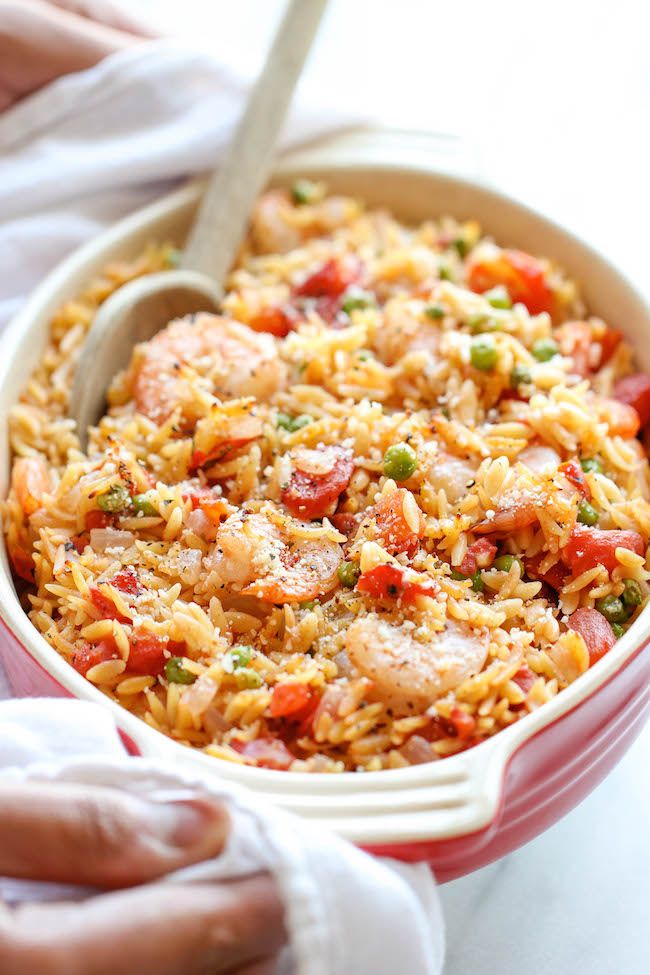 I always keep shrimp in my freezer for times I need a quick and easy meal like this One-Pot Lemon Orzo Shrimp recipe at Damn Delicious. I bet this would be even more damn delicious with crumbled feta on top. Since there's no cookware involved in crumbling cheese, I'm willing to find out.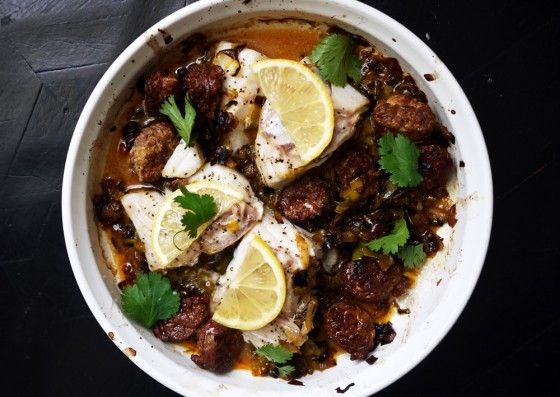 If you prefer fish fillets to shrimp, try this Cod with Chorizo and Leeks one-pot recipe from my own site, One Hungry Mama. I sometimes sauté the ingredients in one pan and transfer them to a baking dish, but you can keep this one-pot recipe by using an oven-proof skillet that can safely move from the stove to the oven.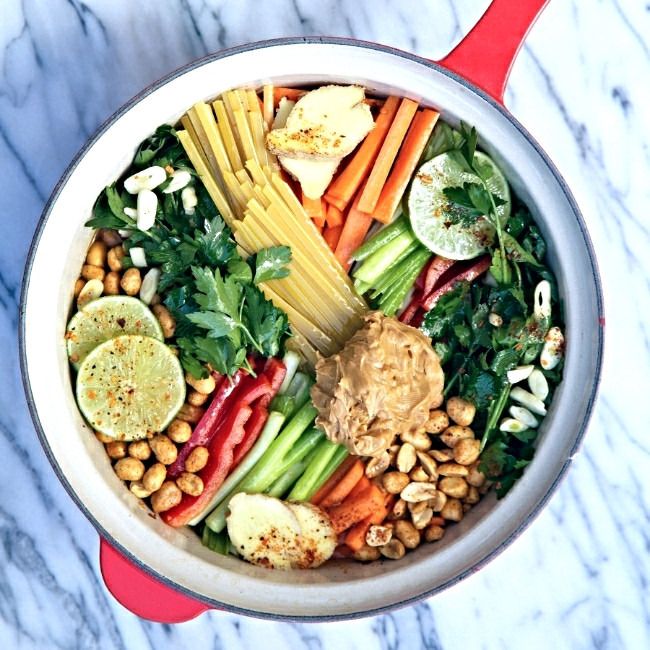 Martha Stewart started a craze when she published her recipe for One-Pan Pasta. The internet soon after lit up with a million adaptations of her recipe and this One-Pot Pad Thai-Style Noodles at Apron Strings stands out as one of them. It's pretty genius and a totally satisfying vegetarian meal, even for meat eaters.
Related: 4 easy, semi-homemade pasta recipes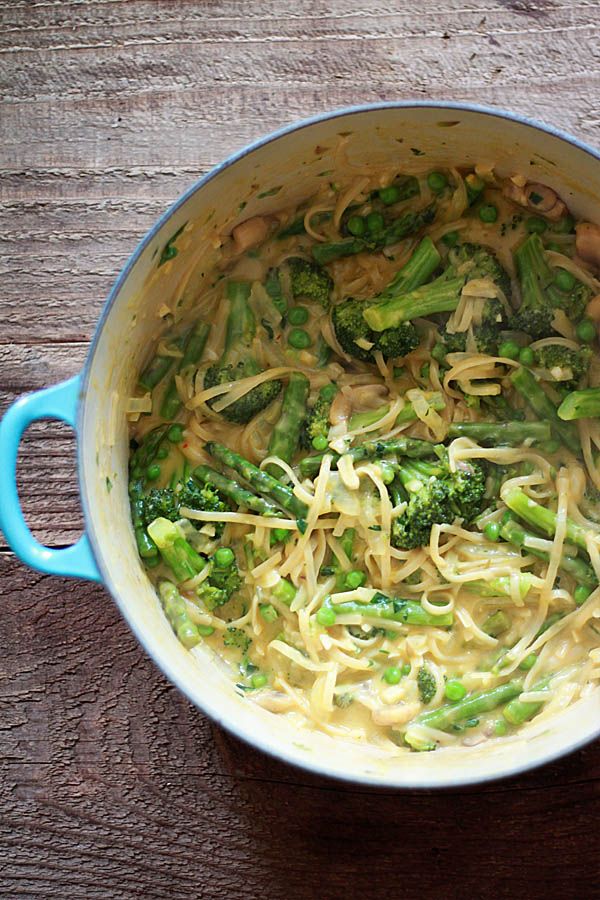 If you like the idea of a veggie pasta, but aren't so sure that Thai flavors will go over well with the family, try this One-Pot Pasta Primavera recipe (also pictured top) at Oh My Veggies. It's tossed in a creamy sauce and chock full of veggies, which you can change up to suit your family's taste. The best part: It only takes a total of 20 minutes to prep and cook. Sold!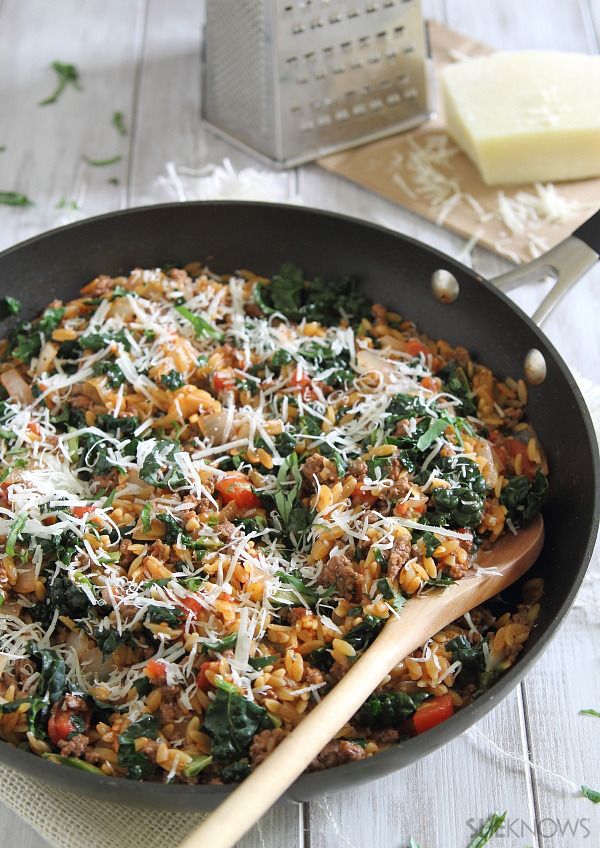 You know what they say about great minds, right? The folks at SheKnows are also fans of one-pot meals made with meat, veggies, and carbs and I'm digging their Orzo Beef Skillet one-pot recipe. I think that my own kids might actually go for spinach served this way. And that would be awesome.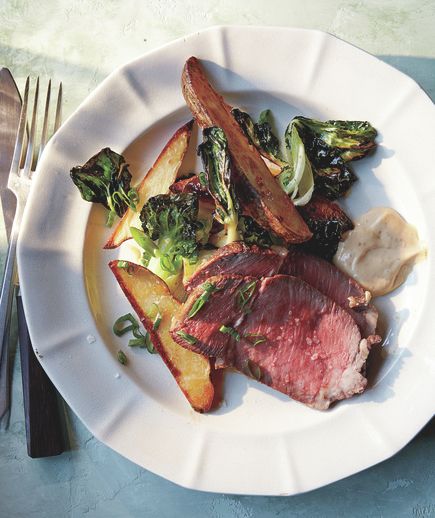 Here's a secret: One-pot meals don't actually have to be cooked in pots. I'm all in as long as it requires just one piece of cookware, and rimmed baking sheets count. That's the only cookware you use to make this Roast Beef with Potatoes, Bok Choy, and Miso Mayo from Real Simple. All of the ingredients roast on a single pan to create this Asian-twist on classic roast beef. Mix up a miso mayo in a bowl for a little something extra. Delicious.