My 7-year-old daughter cannot wait for a little sister to join our family . . . and her bedroom, which I have to admit, it's been tricky trying to find furniture that will mix a big kid look with the needs of an infant, but not any more. We're excited to give you guys the first exclusive look at Stokke Home, a new line of modular furniture from Stokke that features beautiful minimalist pieces that will grow with your child.
Stokke has always wowed us with their design — their oval-shaped crib is iconic — but these new pieces are just as impressive with their function too. Each piece has a few different ways it can be used to make efficient use of your space and also to grow with your child as they get older.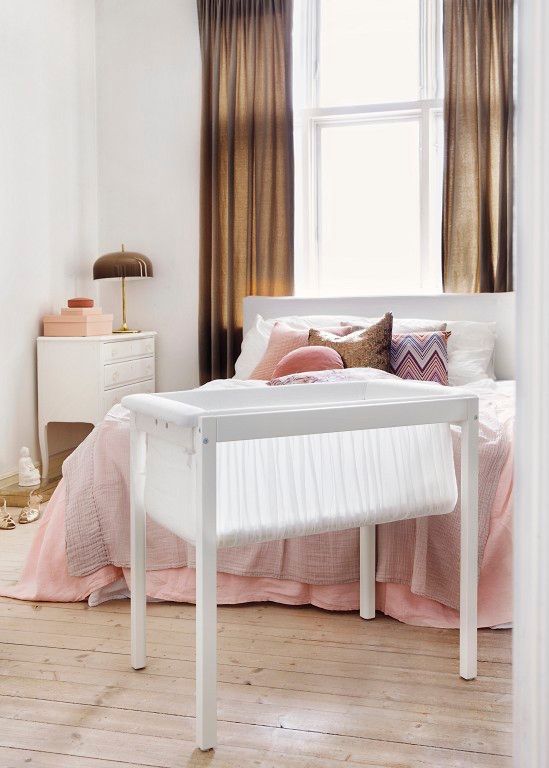 At the top of my wish list is probably the Stokke Home Cradle, which looks to be super lightweight, and more easily moved from room to room than portable crib. And the fabric construction gives your baby a rocking motion as she sleeps. For ultra efficiency, you can drop it into the crib alongside the changer attachment — so brilliantly Scandinavian of them.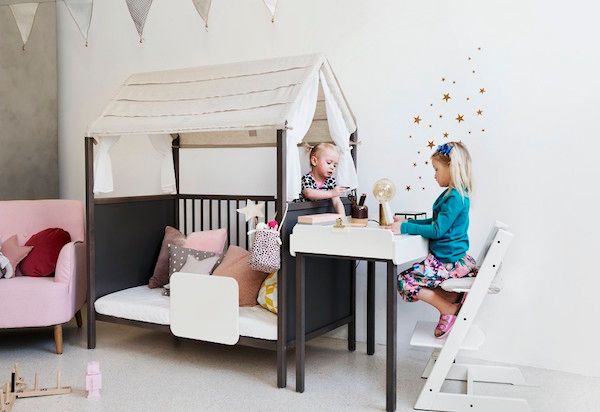 We talk so much here at Cool Mom Picks about how much you really don't need a changing table, which is probably why we're digging this changer. You can use this either front facing or side facing, and on top of the dresser for a traditional changing table or on the crib if space is an issue. And get this, once you're baby is potty trained, flip it upside down and put it on top of the cradle stand for an instant desk or play table.

The house-shaped crib is way more than just a cute design. When you're ready to move to a big-kid bed, you can remove the side rail like you can with many cribs. But the Stokke Home Crib also converts into a sofa or even a playhouse. How cool is that?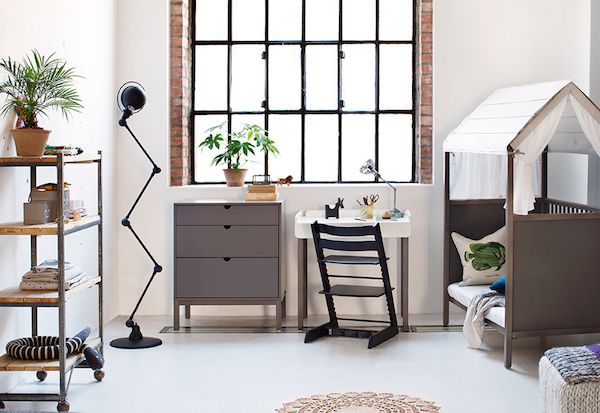 And hey, we know price is important, so know that while the Stokke Home line is not necessarily what I'd consider super budget-friendly furniture, it's surprisingly affordable, with the crib starting at $649 and the changer attachment starting at $249, considering all the purchases that it could replace in the future. And the sleek modern styling is something that never goes out of style.
You can see the entire line of Stokke Home products at their website, starting today. Whoo!