We've been longtime fans of aden + anais and all their lovely textiles for our babies, plus the modern nursery furniture and stroller designs from Stokke are some of our favorites. So when we heard the two of them were partnering to bring us oval Stokke crib sheets for the Sleepi crib in aden + anais's signature cotton muslin we thought it was a great collaboration.
Time for a nursery makeover?
Until now, Stokke has only offered their crib sheets in a range of neutrals—from beige to white to the very palest rose. Now you can find three of aden + anais's most popular patterns—twinkle, lovely, and night sky—which is a long-awaited upgrade to the basic set for lots of you Stokke crib fans.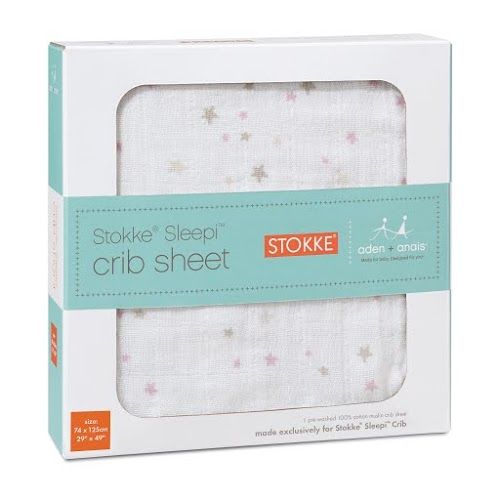 The sheets are made with the breathable, 100% cotton muslin fabric that you know from aden + anais's classic swaddle blankets and sleeping bags that have helped our babies sleep well for years, so we're confident they'll find these sheets soft and comfortable too. And good news, they're available in the regular size and mini Sleepi size. Yay for beautiful options.
You can find aden + anais cotton muslin sheets for the Stokke Sleepi crib online or in a boutique near you.