If your kids like building blocks as much as mine, you'll want to check out Paper Punk's new Urban Fold paper blocks which allow kids 6 and up to build a sprawling metropolis without the bulk and weight of traditional blocks. This is such a great toy to toss in the car when you're headed out for a few days at the beach, or to keep on hand for one of those hot summer days when just dragging out heavier wooden blocks is more work than anyone can imagine doing.
Related: A creative activity book that could make your kid a future Duchamps or Dali
Instead of wood, plastic, or even hard foam, Urban Fold blocks come in colorful flat sheets of paper with 48 shapes ready to punch out and fold into rectangular or triangular "blocks." Each block has little tabs and slots that are labeled for easy assembly, and my 10 year old son was able to figure out how the pieces came together with little help from me. I did find that he needed a little bit of help inserting the tabs on the smaller pieces, and even mashed a couple of tabs in his eagerness to play, but nothing that a piece of tape couldn't fix.
Along with the many block shapes that stack to make skyscrapers or houses, the Urban Fold kit also comes with almost 700 (!) stickers to keep a few kids busy adding vehicles, street signs, trees, and even people to their cityscape.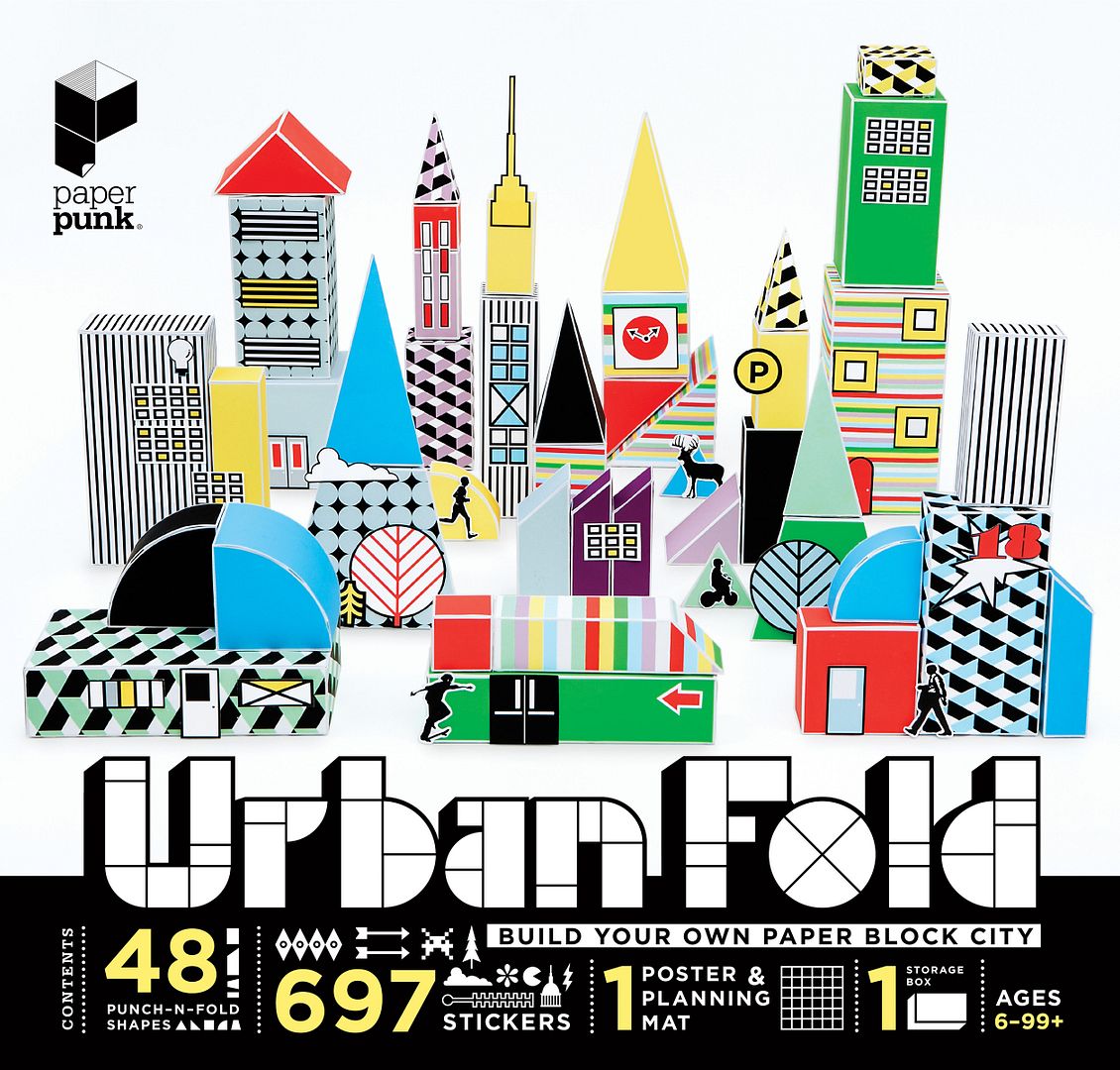 While of course kids can devise their own worlds as they see fit, there is a large poster inside that unfolds to show how kids can use their blocks to build famous landmarks like NYC's Guggenheim Museum or the Sydney Opera House.
And even after the city is built, all 48 pieces fit neatly back into their cardboard case. Then your child's city is ready to travel with them to the next destination, wherever that may be.
Paper Punk's Urban Fold paper block city is available at our affiliate Amazon.