We love seeing crazy fun socks for women have become such a massive trend. And since I'm hoping that my socks continue to be not-boring, I started digging around for more statement-making socks. And naturally we fell down laughing when we saw the sassy socks from Blue-Q on a friend's Facebook page.
Warning: Blue-Q socks aren't your typical socks you want to be wearing when you're kicking back, feet up, on the couch with your kids watching Saturday morning cartoons. They're a bit more…shall we say, spirited than that?
Second warning: If you're uncomfortable with four-letter words, don't click over to the site. Just stay here with us. We'll protect you.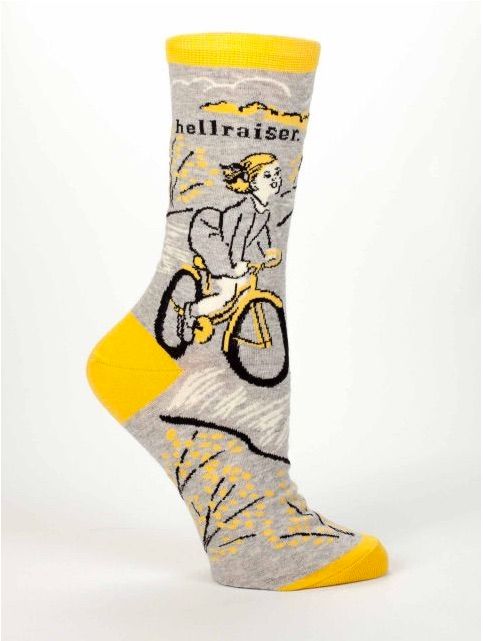 There are definitely some designs that go way way further in terms of irreverence. But hey, there are tamer designs too, for those of you parents with kids somewhere between starting to read and applying to college.
And if your tweens and teens have women's sized shoes, they can even fit in some of the styles that they wouldn't get suspended for wearing. Personally, I'm planning on grabbing the Sassytown socks below for my teen's next birthday.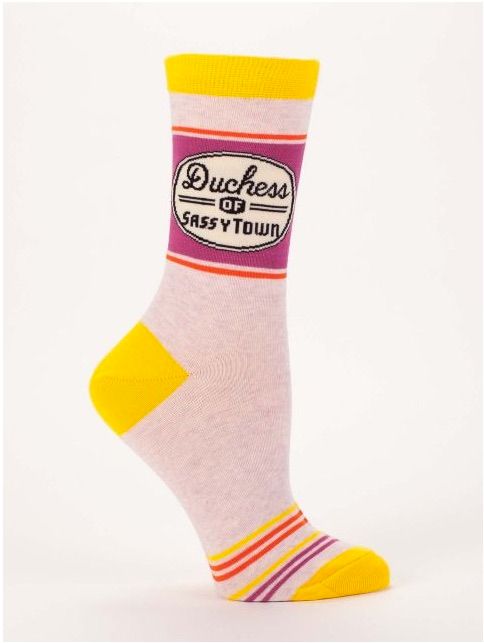 Blue-Q socks also come in men's sizes, making them a great pick for a Father's Day gift that isn't another boring tie. For obvious reasons, the socks aren't available in younger kids' sizes. Though that Running the World and Stuff pair of socks? We want those for every girl we know.
Grab a pair (or dozen) Blue-Q socks for men and women who aren't afraid to make a statement. Blue-Q donates 1% of the sales of sassy socks to support the humanitarian work of Doctors Without Borders.
big h/t:  Laura Mayes, Jenny Lawson