When my kids first started eating solids, they often reminded me of wild baby animals — flinging food all over the place, trying to eat without using their hands, and getting all the gooiest stuff mashed into their hair. So I'm pretty impressed with the new kids' tableware line from Marcus & Marcus  which offers cute, animal-inspired designs help our littlest ones learn to eat like, well, like little humans.
CMP is an rstyle affiliate
Related: 14 of the coolest baby gifts and gear we wish we had when we were new moms.
The easy-to-clean, brightly colored collection was developed by two parents who know a thing or two about feeding babies and toddlers. The silicone rubber construction is safe and durable, while the grippy surface on the too-cute placemats makes it harder for a baby to fling an entire meal to the ground in one dramatic sweep of the arm.
Plus: it's all top-rack dishwasher safe. Whoo!
But probably what I like the most is that it seems like everything they design is made with on-the-go moms and dads in mind. We're big fans of the "crumb catcher" style bibs, which have been around for a while, but in this case, the bibs can be rolled up and tossed into a diaper bag for meals on the go. And the covered snack bowls are collapsible for travel too, meaning empty containers take up less space in your diaper bag, or even in your kitchen drawers.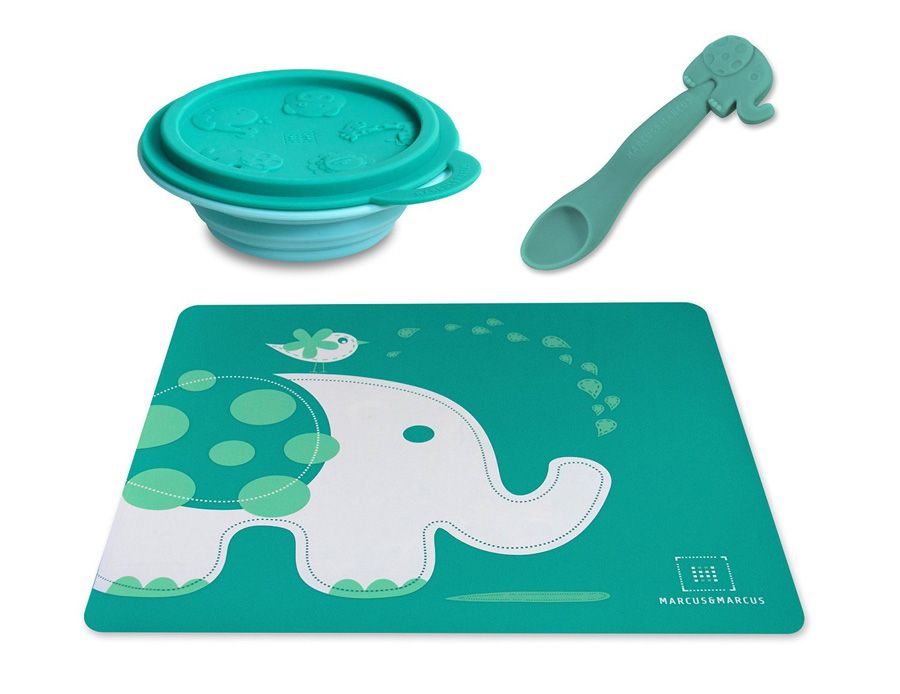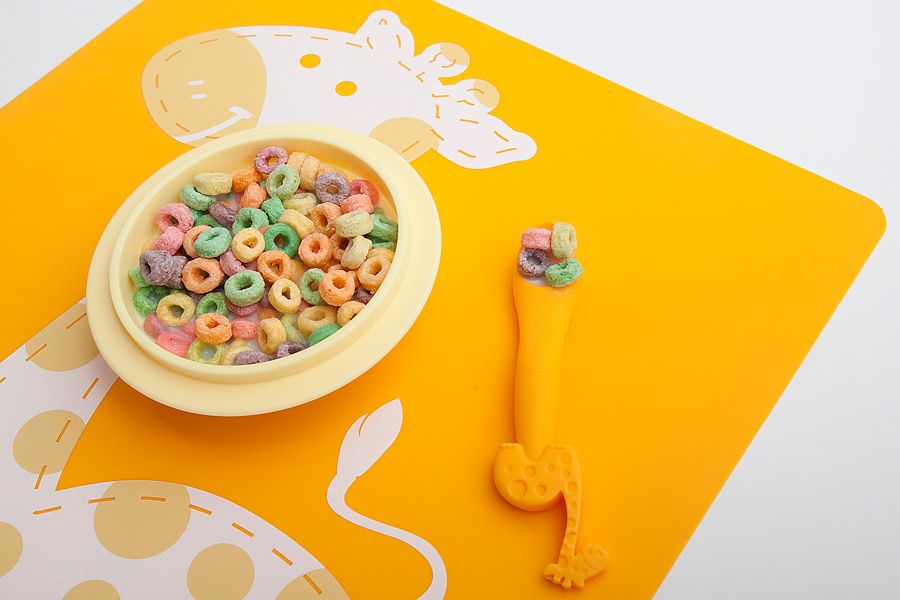 You'll pay more for this tableware line than you would a set of plastic dishes at a big-box store, but you'll also get safe materials, smart design, and adorable gender-neutral styles are durable enough to last and pass onto siblings. Though, good luck with that — I imagine that more than a few kids will get quite attached to their new mealtime friends.
Find the new kids' tableware line from Marcus and Marcus at Amazon.