Move over grown ups, there's a new coloring demographic in town. And, we're not talking about kiddie books filled with hearts and teddy bears. Art With Edge — Crayola's latest line of seven cool coloring books and two coloring kits — are filled with zombies, sugar skulls, graffiti, bold and fearless sayings, and quirky cartoons just begging to be filled in with color by the tweens and teens in your life. (They also have two superhero books, Justice League and Batman, which may be a great option for some kids, but to me, they didn't seem to fit in with Crayola's new and edgy line for our bigger kids.)
My girls, ages 12 and 9, scooped up these coloring books the second they arrived from Crayola. They love the "Say What?!" sayings, obscure cartoons, and sugar skulls the best because they are so detailed and fun.
Related: 9 great TV shows for tweens that you might not have considered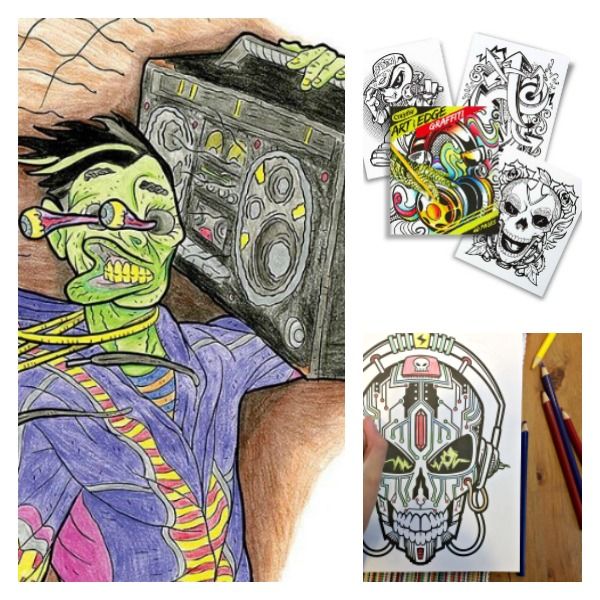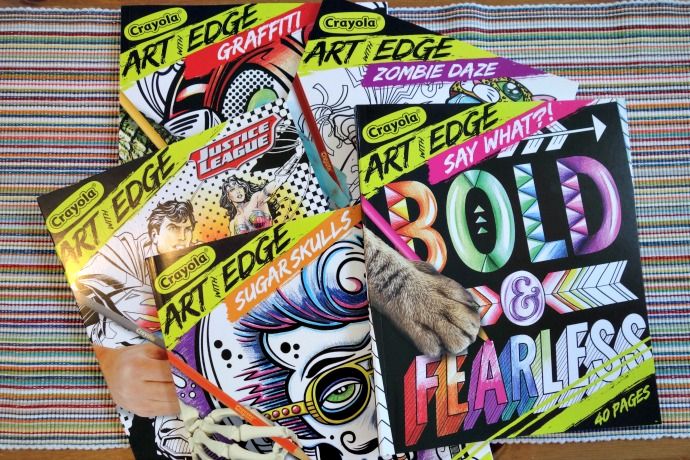 There's been a lot of focus on adults needing to unplug and de-stress, especially these days, amiright? But I think middle schoolers and high schoolers can benefit from (and want) some chill downtime too. And these cool coloring books are a great option for a break from homework or some much-needed zen time after a busy weekend. Plus, they'd be great for long car rides this holiday season.
Many thanks to Crayola for the cool coloring books. You can find the Crayola Art With Edge line at our affiliate Amazon or at the company's website.