Gold coins are a must for Hanukkah, but you don't have to settle for the waxy ones at the store that make your teeth itch. Check out these six amazing kinds of gourmet gelt and revel in quality ingredients, fair trade cocoa, and posh packaging. There's even one just for grown-ups. Really. It says so on the packaging. But, we think you can share. A little. Tis the season after all.
Related: Modern Hanukkah gifts for kids that make 8 days of giving easier | Cool Mom Picks holiday gift guide 2016
Gelt Pail ($32, Freds at Barneys New York)
This posh pail gives you a full pound of creamy chocolate gelt coins in the traditional menorah-stamped wrappers. Perfect hostess gift, if you ask us. (Looking for a bit more variety? Click over to see their cool tackle box that comes with gourmet gelt, plus chocolate balls and blue and white jelly beans too.)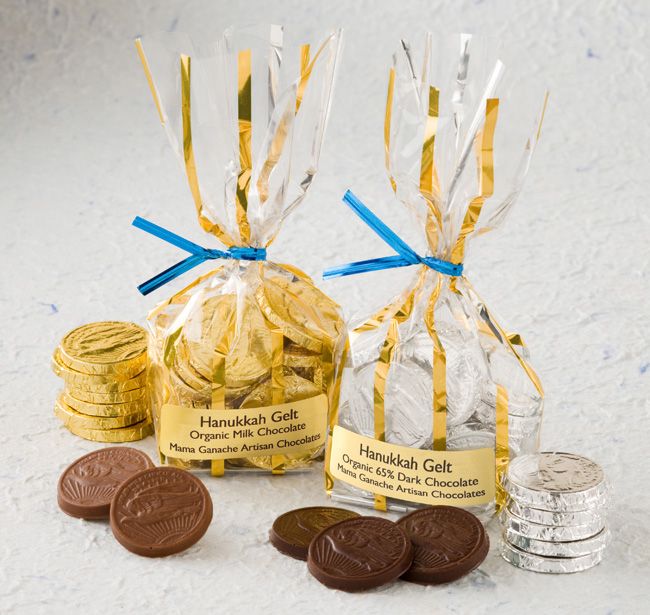 Hanukkah Gelt ($9.95, Mama Ganache)
What's this? Organic, fair trade chocolate made by a true chocolatier? The dark chocolate is 70% cocoa, vegan, and free of lecithin? Oh, yes. This is the good stuff. Each bag contains about 15 pieces. Just don't let your kids count 'em, or they might notice one missing.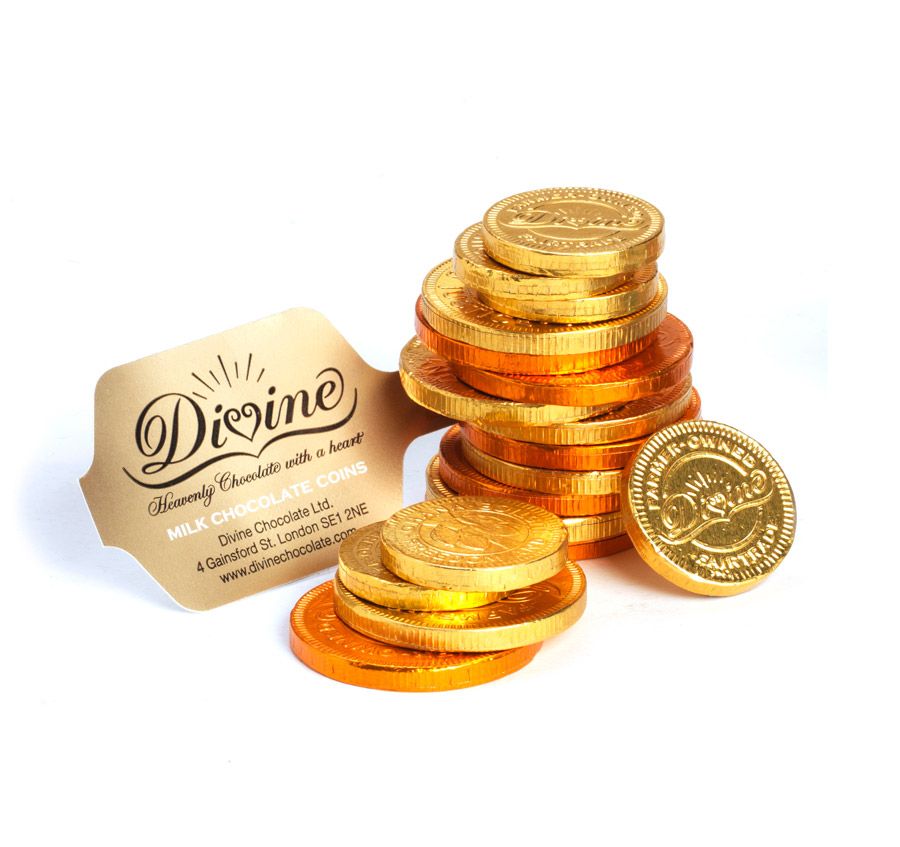 Chocolate Coins ($3.49 and up, Divine Chocolate)
You'll want to sink your teeth into this: Divine Chocolate is co-owned by a farmer cooperative in Ghana that supplies fair trade cocoa and has a special interest in empowering women through training programs. Their coins, in milk chocolate or 70% dark chocolate, are certified kosher and free of artificial flavorings, colorings, or preservatives. But the part that leaves the best taste in our mouths is all the do-gooding this company does for female farmers in Ghana.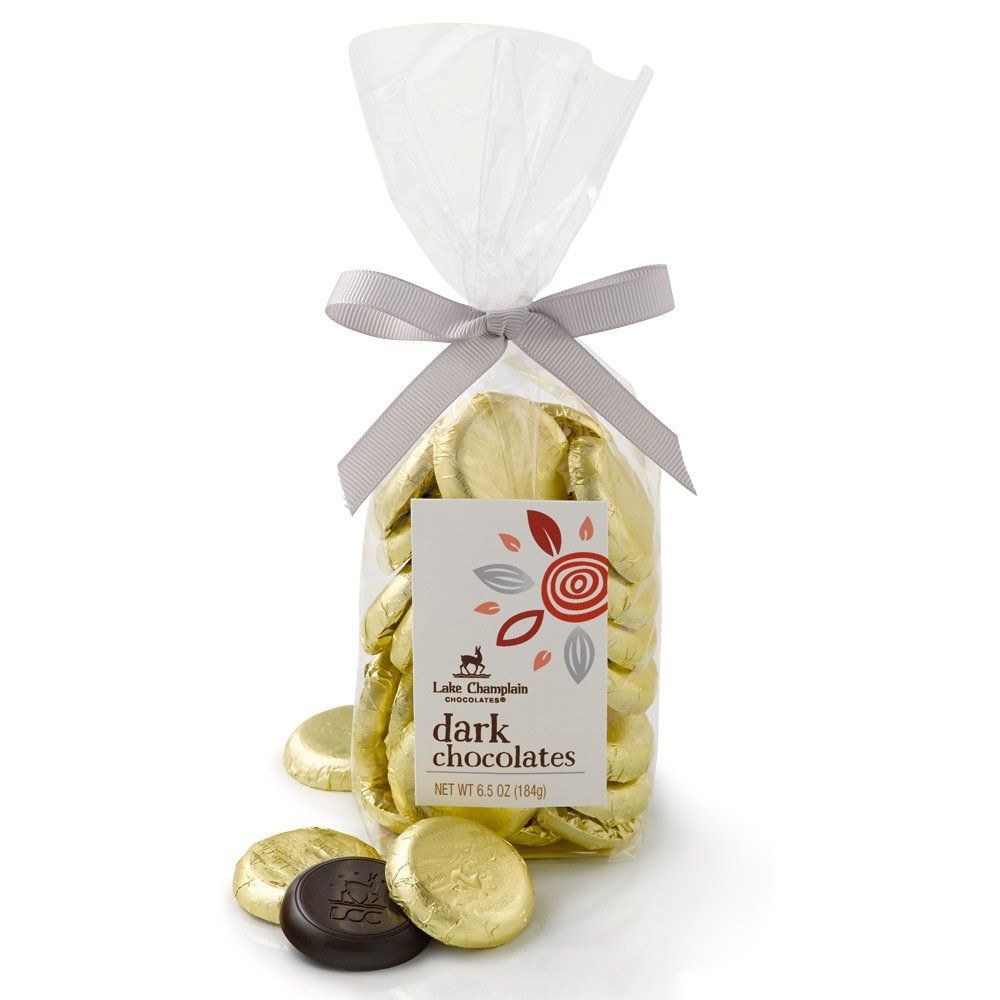 Chocolate Coins Bag ($13.75, Lake Champlain Chocolates)
These luxurious Belgian chocolates in Italian foil wrappers in gold, silver, or bronze are, as some reviewers claim, utterly amazing. They're kosher and made in Vermont using locally sourced ingredients. Each bag holds 26 gold coins but if you've got a big family, we think you'll need a few bags to keep everyone feeling satisfied.
Gelt for Grown-Ups ($42, Veruca Chocolates)
This gelt kicks it up a notch. Instead of foil wrapping, each chocolate is molded to replicate an actual Judean coin, then airbrushed in gold or silver. This indulgent sampler pack, made of 100% free-trade chocolate, includes Dark Chocolate with Sea Salt, Dark Chocolate with Cocoa Nibs, and Milk chocolate. We say save this one for your adults-only dinner party.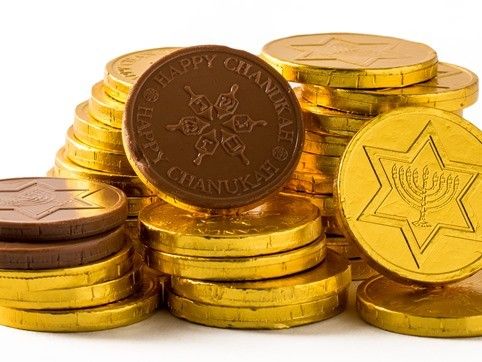 Chanukah Gelt ($28, Li-Lac Chocolates)
You're guaranteed to pick a winner with these gluten-free, kosher-certified milk chocolate decorative coins that are produced by Manhattan's oldest chocolate house. But if you're really looking for a splurge, check out their Chocolate Dreidels filled with gelt (amazing!) or their 8-piece Chanukah Chocolate Box. And then there's Chanukah nonpareils, Menorah pops (which we love for the kids), and (as shown at top) even a dark chocolate treasure chest overflowing with their gourmet gelt.
Now, who needs a quality taste-tester?