We're willing ourselves out of this snowstorm to focus on sunshine and pots of gold at the end of rainbows on St. Patrick's Day.
I searched through our favorite craft and blogger sites to find the most fun and easy rainbow crafts for kids, most of which you can probably make with the supplies already in your craft drawer. Which is a good thing, since a lot of you snowed-in parents aren't making it to the craft store anytime soon.
At top: rainbow magnets | The Craftables
Related: 13 amazing rainbow recipes that cover you from breakfast to dessert. Yum!
This rainbow weaving craft at Pink Stripey Socks is so pretty, I'd love to have a dozen and hang them all over my kids' playroom for a super-cheerful vibe. The finished product looks advanced, but even preschoolers can make these with just a little help from an adult or older sibling.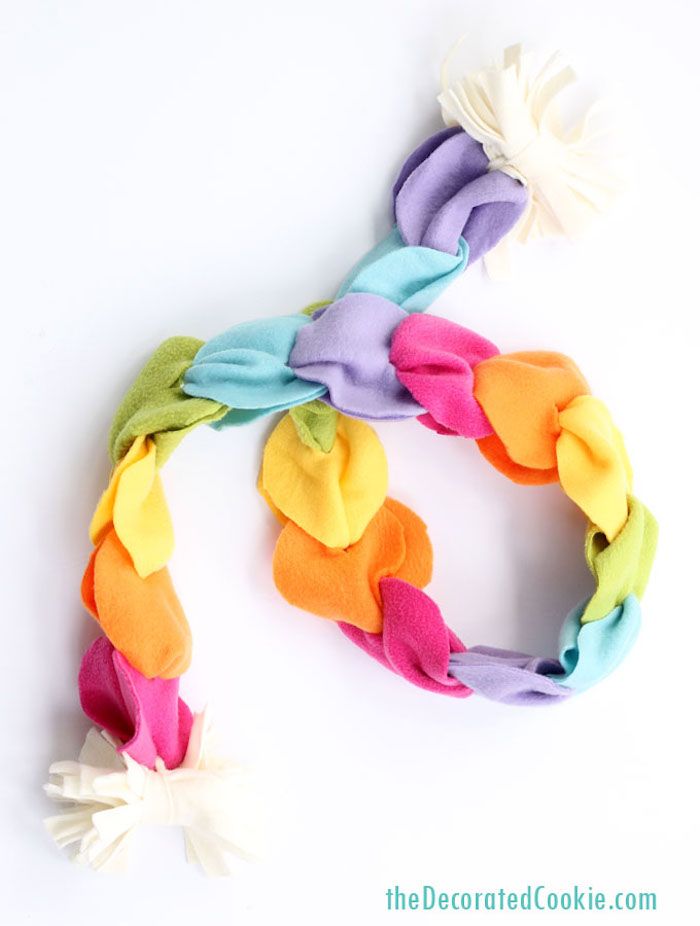 Since it's snowing even down South this week, this no-sew fleece scarf craft at The Decorated Cookie is a great St. Patrick's Day craft that you can make, then wear for the rest of the afternoon. Because, brrr.
Are your kids as obsessed with slime as ours are right now? Then this End-of-the-Rainbow slime recipe (that doesn't use Borax, yay!) at Mad in Crafts is perfect for them. If they're super obsessed, be sure to check out our other tips and recipes for making safe slime too.
Related: 6 easy St. Patrick's Day crafts that look pretty darn cute.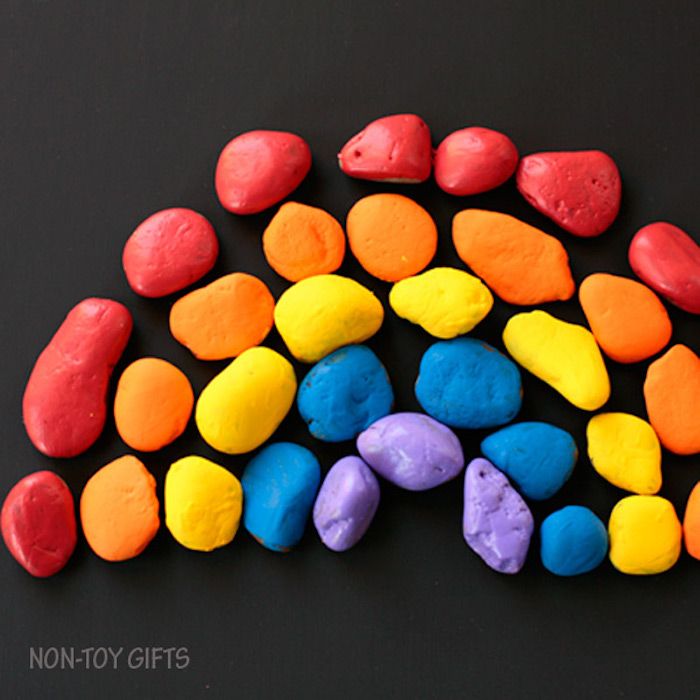 The simplicity of this Painted Stone Rainbow craft at Non-Toy Gifts makes it perfect even for the youngest crafters. Creative kids will probably find a ton of other uses for the colorful rocks after their rainbow is arranged and properly Instagrammed.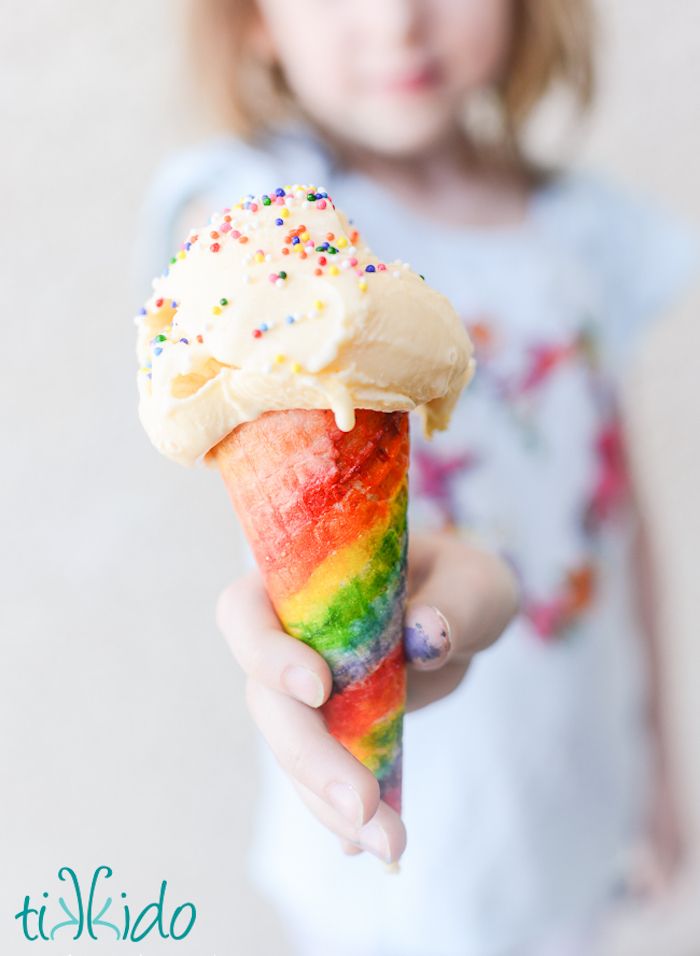 Um, yum! These watercolored ice cream cones at Tikkido are so pretty and fun. Just be sure to have some rainbow sherbet on hand too.
Related: An amazing rainbow hairstyle (and other cool unicorn gifts) you have to see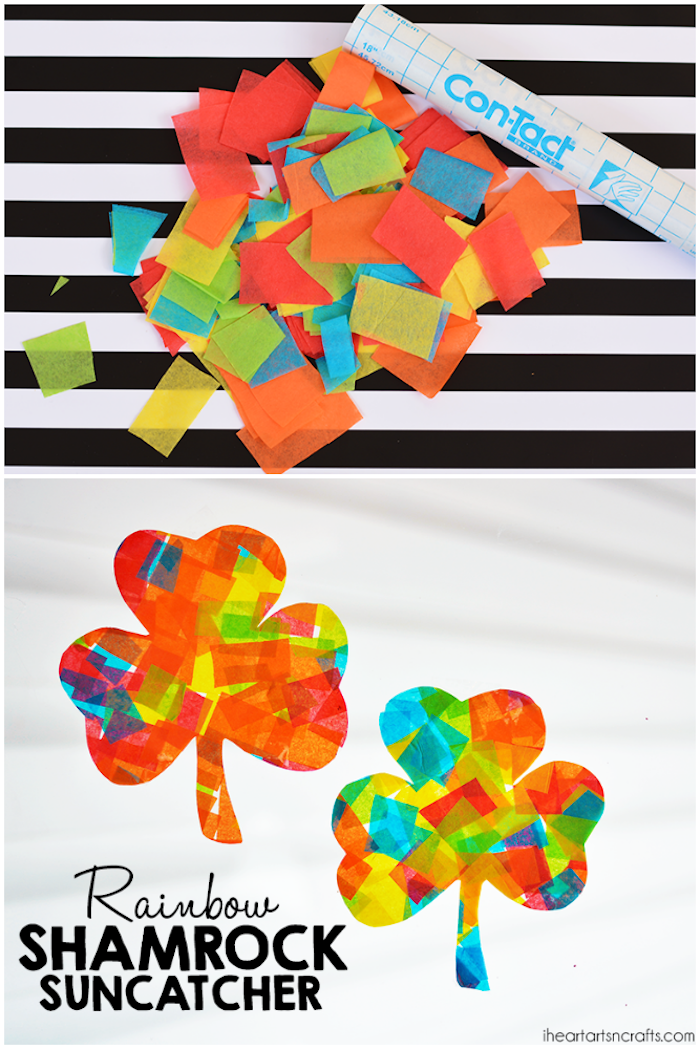 These rainbow shamrock suncatchers at I Heart Arts 'n Crafts are perfect for St. Paddy's Day, with their fun shamrock shapes. Of course, you could do traditional rainbow shapes, pots of gold, or even tiny leprechauns if you're the uber-crafty type.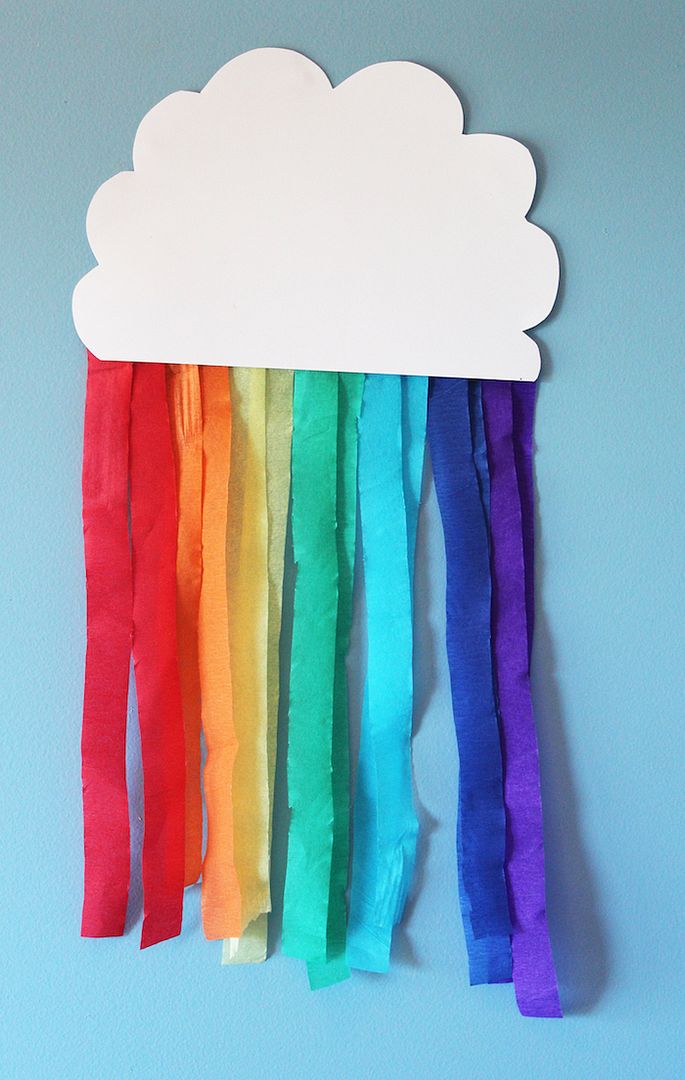 Even the most craft-challenged among us can pull off this simple Rainbow Cloud at My Kid Craft. Our content editor Allison made something similar to this with 10 kids for her daughter's 5th birthday, and months later, it's still decorating her daughter's bedroom window. Sounds like a craft win to me! (Pro tip: Cotton Balls will make the clouds look and feel fluffy.)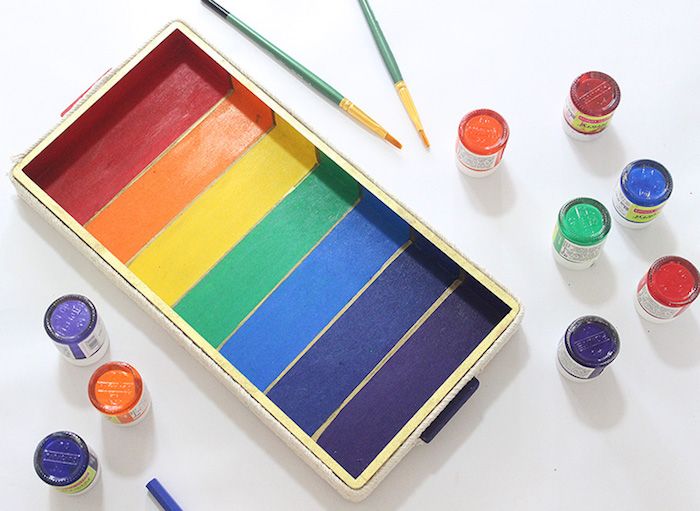 I love this rainbow tray I spotted over at The Craftables. If you don't have a wooden tray on hand, you could still pull this off with the lid from a shoebox, and make it a cheery place to store small toys or markers. In my home, this craft became a fun way for my daughter to store her earrings. You can also find the tutorial for the pretty, bright rainbow magnets (shown at top) at this site. I'd welcome these all over my fridge to lift me up on a cold and rainy afternoon.