As we all know, everyone is Irish on St. Patrick's Day, so even my family dons the green and plays some jigs on March 17th. And though we don't go crazy decorating our house with shamrocks or setting up leprechaun traps, there are plenty of easy, kid-friendly crafts we can do to celebrate the Emerald Isles on this day. I pared it down to six cool craft ideas that go beyond sticking shamrock stickers on green plastic hats. (Not that that can't be fun for kids too!)
DIY Green Clay Bead Necklace (tutorial, Tuts+)
Okay so this definitely is the least easy of the bunch, but I adore this necklace that would look pretty beyond the 17th. My kids would love to make their own, and they look so cool with those flattened discs nestled against each other (though younger kids may find it easier to keep their clay as round beads). If they have enough energy, they can make another necklace or bracelet for a special teacher or BFF. It's just so springy.
Of course you can always just get green beads and string your own to make it simpler.  Kids just love making their own jewelry.
DIY Shamrock Straw Topper (tutorial, Martha Stewart)
I think it's so cute to top off a minty green milk shake or orange soda pop with this easy handmade shamrock straw topper. You only need green cardstock and a straw to make this one; older kids may want to make an entire bouquet for the table.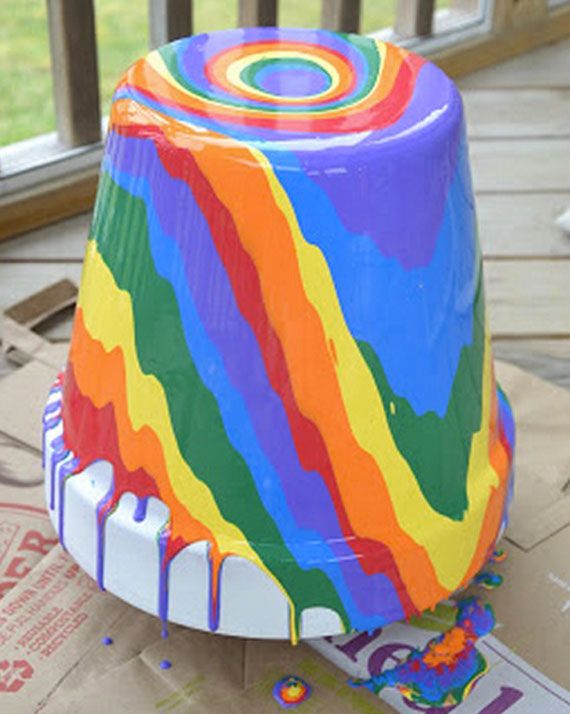 DIY Rainbow Paint Pots (tutorial, In Lieu of Preschool)
Any potted plant can give you a dose of "green" on St. Patrick's Day, so I like the idea of planting something as a celebration of spring, too. Still, I think most kids would love gardening even more when they get to create their own colorful rainbow paint pots for planting. A bit messy, this is a good one if you have warm enough weather to to do it outside. And while you can always just paint rainbows, I really like that this version isn't too fussy at all: Just squirt the paint and see where it goes.
St. Patrick's Day Cootie Catcher (tutorial, A Subtle Revelry)
Remember making these as kids? Well they're back, big time. I love the idea of using green paper to make a clover cootie catcher that's all about luck and positivity. My kids would have fun deciding which surprises to jot down on the inside for their friends.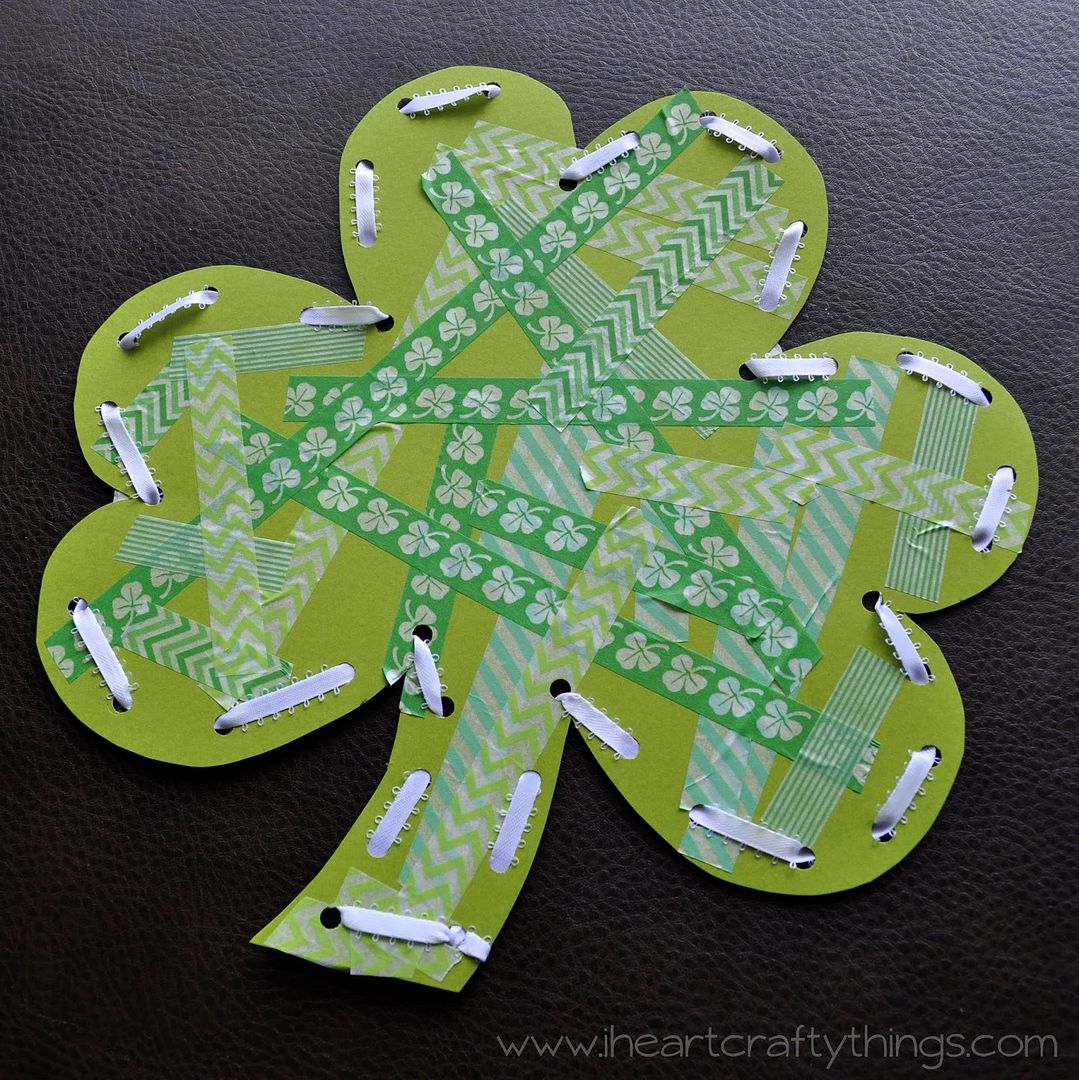 DIY Washi Tape Laced Shamrock Craft (tutorial, I Heart Crafty Things)
For our youngest kids, I wanted to find a DIY craft that gives little fingers a chance to decorate for St Patrick's Day too.  It's super easy to cut out a shamrock from cardstock and use hole punches that they can use to thread ribbons. It's even more fun for them when they get to decorate it all by themselves with green washi tape. It's an engaging way to practice fine motor skills. And teachers: I like this craft for a classroom too.
Rainbow-colored Rainbow Loom Bracelet (tutorial, various sites)
It sounds a bit redundant but a rainbow-colored Rainbow Loom bracelet makes a great St. Patrick's Day wearable that kids can create, with or without the loom itself. We put together lots of tutorials for loom band bracelets you can make without looms, and any of them can use rainbow colors. Plus, it uses up some of the remaining bands you may still have lying around the house. If you have as many bands as we do, encourage your kids to make a rainbow bracelet for every kid in their class. Ha.
Search our archives for still more St. Patrick's Day projects and recipes.