This year, we've been feeling like moms are in need of a lot of love. As in, more than usual. So for 2017, we wanted to kick off our annual Mother's Day gift guide with fabulous gift ideas as always (would you expect anything less?) that will not only delight any special mom in your life, but will do some good for an indie business, small maker, or woman-run business.
While we wholeheartedly admit that nothing gives us more joy on Mother's Day than handmade cards from our kids, and maybe some coffee in bed, a very close second would be any one of these fantastic Mother's Day gift ideas that we know is helping a fellow woman or mama somewhere else in the world too.
And keep an eye out for our other gift guide posts!
We'll have you covered with DIY gifts from the kids, personalized gifts, food gifts, gifts for single moms, and a whole lot more.
Happy shopping!
Related Our 2016 Mother's Day gift guide: dozens of gift ideas for everyone on your list!
CMP is an rstyle affiliate
Motherhood Quote Silhouette Art Print
Maker: Vanna Chup
$18, Le Papier Studio
We love everything in her shop, including a great collection of silhouette prints at sweet prices.
Queen Earrings  
Maker: Mrs. Berry
$19.99, The Blacker the Berry
Because she is, isn't she?
Handmade pebbled leather clutch
Maker: Named for Emnet, but made by various women in Ethiopia who have overcome adversity
$58, FashionAble
There's so much at FashionABLE we love, you just have to shop around! This new clutch in several colors would suit so many moms on our list, plus it gives back to its makers in truly tangible ways.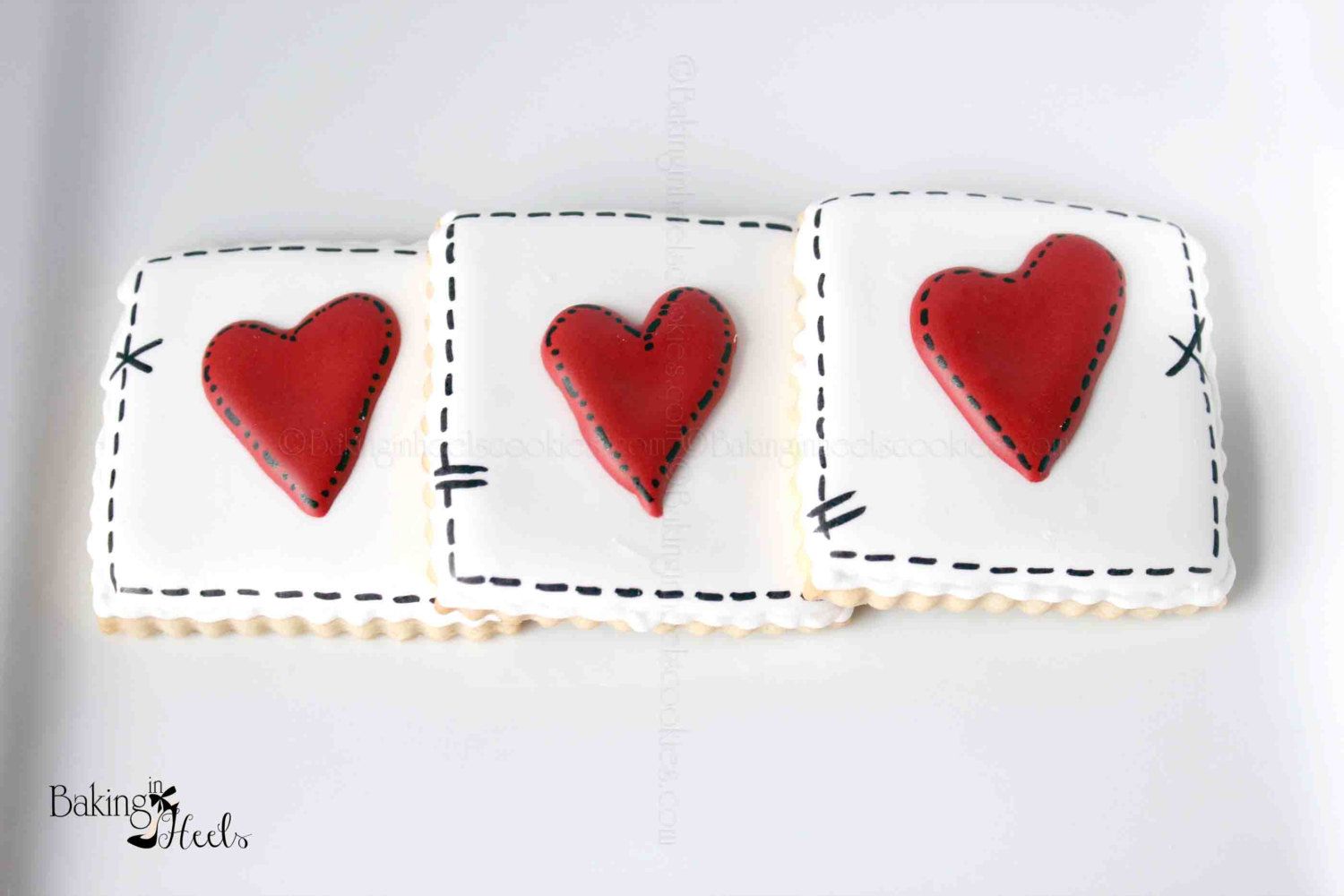 Handmade Stitched Heart Cookies
Maker: Giselle
$36, Baking in Heels
We discovered Giselle's remarkable cookies a while back and since then, guess which cool celebrity mom ordered them for her own baby shower? We always knew Chrissy Teigen had good taste.

Printable Iron-On for DIY Rad Mom Tote Bag 
Maker: Alix Sorrell
Free download, Oh Happy Day
We also included this swell Mother's Day gift idea in our list of 18 fab, free printables for Mother's Day. Visit the site for the free download and easy instructions.
Literary Tea Collection
Maker: Stephanie Sandercock of First Edition Tea Co
$51, Brika
For a literary loving mama, these teas would be so fantastic with a new book or a gift card to her fave local bookstore.
Related: 9 gorgeous homemade food gifts for Mother's Day
Custom Silhouette Lockets
Maker: Vana Chupp
$135–165, Le Papier Studio (15% discount if you subscribe)
One more from Vana: Her brand new, absolutely amazing personalized lockets that any mom or grandmother would love. Order a gift card now for Mother's Day so she can customize it just how she wants it.
Mom Embroidery Hoop Art
Maker: Sue McKeel
$27, Blue Without You Kids
A lot of our readers know this shop for Sue's modern, handmade baby mobiles, but her embroidery hoop art is also a favorite of ours. Flowers for Mother's Day are lovely (and possibly essential) but these will last forever on her wall.
Handmade infinity scarves
Makers: Lizzi and Mary Bradley
$22–32, Little Minnow Designs
Gorgeous in any color, and they support a neat sister team running their own Etsy shop out of Austin.
Related: Wonderfully empowering Mother's day gift ideas for progressive moms
Antique Tonic Lavender-Vanilla Perfume Spray
Maker: Anna Adams
$38, The Parlor Apothecary
This indie SoCal perfumer has gotten raves for years, and while there are tons of unique fragrances to choose from, lavender-vanilla sounds absolutely, luxuriously relaxing right now.
Frida Kahlo Clutch Handbag
Maker: Rachel Stewart
$30 on sale, Rachel Stewart Jewelry
There's a lot to love at this artist's shop, and at fantastic prices. In fact, grab one of her awesome earrings or brooches (we included some in our Holiday Gift Guide this past year) and pop it in the clutch for an extra Mother's Day surprise.
Related: Tons of ideas for the coolest custom Mother's Day gifts

Mishky Woven Bracelets
Makers: A collective of low-income, work-at-home mothers of young children
$24–102, Mishky
There are dozens of styles and colors to choose from, and prices are fantastic for the workmanship! Plus, any mom will love knowing her Mother's Day gift supports another mother in need.
Creative Joy Oracle Card Deck
Maker: Marisa Haedike
$32, Creative Thursday
How wonderfully cheery are these illustrations from one of our favorite indie artists? Draw a card and discover a word of support, motivation, guidance, clarity, or creative inspiration for the day. (We do!)
Laser Cut Wooden Heart Pendant Necklace
Maker: Andrea Panico
$65, Pico Design
For the mom who doesn't go for more traditional jewelry, this architectural heart from a favorite Montclair, New Jersey artist is a longtime favorite of ours (and the rest of her shop is pretty awesome too).
You Are Loved Mug
Retailer: Grace Kang
$18, Pink Olive Boutique
We've seen Grace's boutique grow and flourish over the years, with so many of her beautifully curated items supporting indie women makers like this mug, exclusive to her shop. Love the idea to fill it with flowers (real or DIY) from the kids!
Personalized Budding Branch Bracelet with Birthstone
Maker: Nancy Nelson
$168, Nancy Nelson Jewelry
Celebrate the birth month of her baby with this delicate, hand-cast bracelet. Add a new one for every child or grandchild, and her wrists will be the talk of the block.
Parenting Shortcomings Mother's Day Card
Maker: Emily McDowell
$4.50, Emily McDowell Shop
Is there anything from Emily's shop we don't love? If you know our site, you know the answer to that. For all the spouses out there shopping for a mom on Mother's Day, here's your card.