You might say we've got a little thing for accessories. And you might say that's a huge understatement. Which is why we have the best time all year poking around the internet, cruising the trade shows, and poking our heads into local jewelers, artists' studios and museum shops, all to find cool new accessories we love. And we do love them.
So we hope you love these, our picks for our artists and resources for jewelry and accessories that we shared in 2015 — but are going to be wearing (or just coveting) long into 2016 and beyond. If it helps update your wardrobe, it it shows off your personality, if it makes you feel polished even in jeans and a tee, we've got you covered. – Liz + Kristen
This post is part of of our annual series featuring our Editors' Best Tech of 2015. No pay-for-play, no contests to enter, no voting! Just the things we've loved in 2015 that we think deserve an extra nod for coolness. | CMP is an rstyle affiliate.

Designer Andrea Panico applies her architectural background to her designs in beautiful ways, like the WTC earrings we featured this year, a laser-cut geometric heart necklace, and her Tetris style Joinery earrings. But seeing her line in person this year at the NY NOW Gift show, we realized she makes a lot of really wearable, wonderful pieces. Like her Shelter Necklace which reimagines the locket, with a dangling silver cage that pops open and lets you insert various crystals. We're sorry, but this item is no longer available.
Bravo to our friend Jaime Derringer of Design Milk who opened her own amazingly curated online jewelry shop this year, culled together from designers she's loved over the years. We're thrilled to find some of our own favorites in there, as well as some new-to-us designers that we dream of oh, all the time.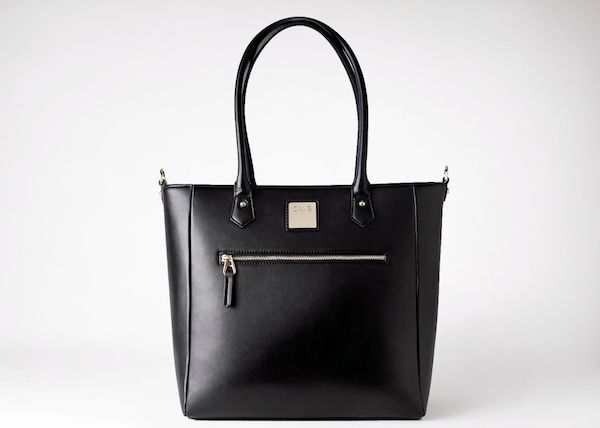 In our post about great diaper bag that gives back to families in need (which has lots of fun options for you new moms, by the way), Kate unearthed this wonderful brand founded by two moms and IRL friends who are designing gorgeous bags that also happen to provide life-saving vaccinations to children with every purchase.
Elyse Graham
At this year's AD Design Show, we both stopped and did a double take at these fun necklaces from artist Elyse Graham, who casts lips in a rainbow of resin, or even in solid gold.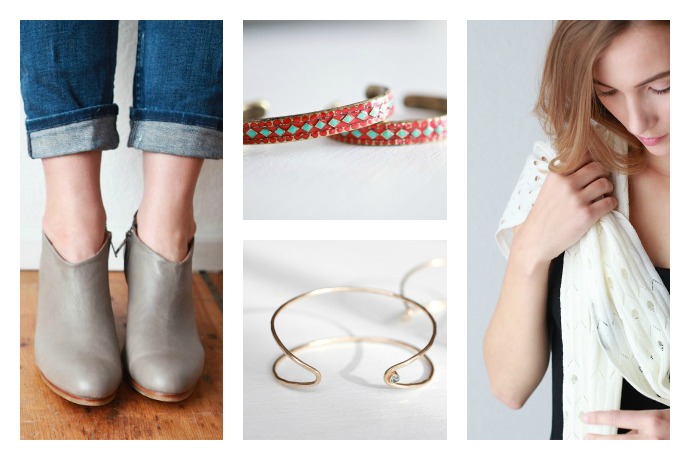 This nifty new shop is like an online pop-up, featuring stunning women's jewelry, shoes and accessories from indie designers. It's all limited editions, available for a very limited time — after 3 or 4 weeks, it's all gone. But then, that's part of the fun too.
This year, our good friends at FashionABLE went beyond the scarves and simple leather leather totes that we still love, to blow out a collection of new handbags (like the Abera leather crossbody tote, here) and some affordable, custom jewelry. What's more, they've taken their model of creating sustainable career opportunities for women in Ethiopia and brought it stateside, now also creating opportunities for at-risk women in the Nashville area.

Original Fab.com cofounder Bradford Shelhamer, brings the same phenomenal design sense, curation and discovery to this members-only shop. You won't find deep discounts here — it's not really about flash sales — but there are some nice sales, and beyond that, you will find items you just don't see anywhere else, and lots not available elsewhere in the US.  You can even shop specifically by categories like bracelets, brooches and headpieces, though it's just as fun to browse the categories.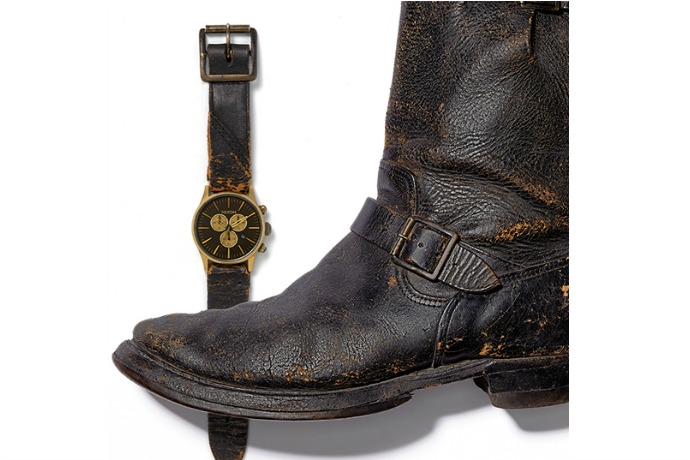 With a totally different spin on gifts that give back, Nixon has taken their awesome line of watches (have you seen their Star Wars collection?) and created some with the help of major rock legends. So yes, you can have a watch with a leather strap made from Eddie Van Halen's guitar strap, Ozzy's leather jacket, or Tom Waites' boots — with proceeds supporting the MusiCares MAP Fund.
Great Bag Co by Robert Verdi
Kudos to celeb stylist (and all around nice Brooklyn guy) Robert Verdi, who launched an affordable It-bag collection this year using a shiny, rubbery material that keeps it looking fresh, even in bright colors like lemon and hot pink.
There's so much to love from NOir Jewelry, but we admit we were smitten with the kitschy-cool interpretations of DC comics icons. The enamel necklaces and studs shown here are great conversation starters, while options like the splurgy Gotham City skyline bracelet (above) and the chunky Wonder Woman choker are conversation stoppers.
It started when Liz turned us onto her Sorel Tofino Boots earlier in the year, and then the rest discovered the joy that is Sorel, and got prepared early for winter this year. (Of course not knowing that our temperatures in the northeast would still be spring than winter in December!) The new Joan of Arc Wedge Boot is a total win: Comfort + warmth + style = everything we love in a winter boot for kicking around town.
Admittedly we were all a bit iffy on the comeback of chukkas, those mid-century menswear staples. But with restyled features like great colors and a chic wedge, we're totally on the chukka train Best of all, the Cole Haan Balthasar wedge chukka happens to be hugely on sale right now and will look hot right through spring.
While we're all still big Hunter Boots fans around here, which can always be made new with mix and match Hunter Boot sock inserts, there's competition in the shiny, modern, colorful welly department! Especially now that PJ has introduced us to these cool Joules Evedon Rain Boots, one of our top picks of cool rain boots for spring. Ooh, that ribbon!.
Temporary tattoos are now full-fledged, totally acceptable accessories, even in so-called polite company. They're even being worn by the bridal party at weddings! We credit our friends at Tattly for starting the well-designed temp tattoo trend, and keeping it fresh with collaborations like this year's beautiful florals from Anna Bond of Rifle Paper. And for kids? Also check out the Charm-It Tattly Tattoos, which let them "wear" those uber popular charm bracelets, only without all that clinking around
We never thought we'd be deeming a water bottle an accessory, but when you pull one of the beautiful (yes, we called it beautiful), trendy options from S'well from your bag, you'll feel as swanky as when you flash a rose gold iPhone or hot new cocktail ring. But far more hydrated.