There's a reason why we love artist Emily McDowell so much. She has this way of taking exactly what we're thinking and turning it into sometimes hilarious, sometimes touching quotes that turn into wonderful gifts and greeting cards. And her new Everyday Bravery Pins that just launched today are no exception.
In fact, I got a little teary (in a good way) reading through each of them.
Related: Make your mornings a whole lot brighter with these 5 funny mugs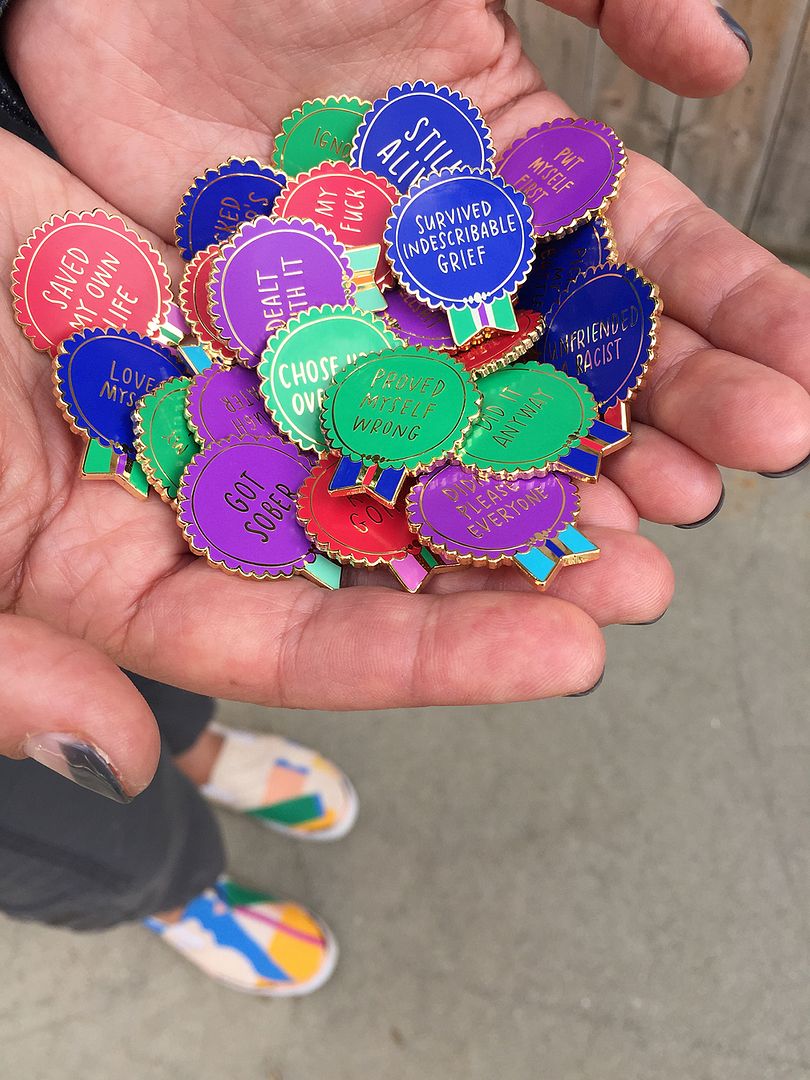 These enamel pins capture the little and big moments we overcome every single day that rarely, if ever, get recognized. From ignoring haters to picking your battles (right, parents?), to choosing hope over fear and even kicking cancer's ass, Emily's pins honor pretty much every single kind of bravery.
Even small actions we might not think of as brave.
Because guess what? They are.
Related: 7 fab, funny book totes you need in your life
Whether it's someone in your life who needs a pick me up, or it's a gift to yourself for making it through another day, I'm pretty sure these pins will put a smile on the face (and perhaps, a tear in the eye) of any lucky person who receives one. Including you.
Head over to Emily McDowell's website to purchase her Everyday Bravery Pins. And make sure to check out her new line of journals and adorable pet charms.