If your kids are like ours, they still can't get enough of emojis and emoji accessories, whether on their smartphone cases, their notebooks, or their name labels. Insert praise hands emoji here.
With World Emoji Day coming up (it's July 17!), and back to school season right around the corner, we're so thrilled to be teaming up with Avery, who's always had us covered with school supplies and organizational help going back to when we were kids.
What we didn't have? Three very cool new Avery binders and dividers with emojis that your kids can customize free, with Avery's easy-to-use templates. Ours are in love! (Or as they think of it, Smiling Cat Face With Heart Eyes Emoji.)
Along with the binders, we've put together a slew of the coolest emoji accessories and gear for back to school that we know will get our kids just a little more excited to head back to the classroom.
Let's just say Kristen's 8-year-old was hanging over her shoulder looking at this post, saying she wants all of this right now. We hope yours feel the same way too.
Emoji reusable lunch sack
We're digging this organic cotton emoji lunch sack by Fluf, which offers plenty of room for your water bottle, ice pack, and favorite lunchbox accessories. The water-resistant lining and machine-washability will make life a whole lot easier for parents. (Fluf, $22.50)
We've featured a lot of emoji smartphone cases, but this one seems particularly perfect for older kids with their own smartphones and a sense of humor about the school week. Because if it was for parents, we're thinking each day would have to feature the sleepy emoji. Or the monkey holding his ears. Ha. (Redbubble, $26.04)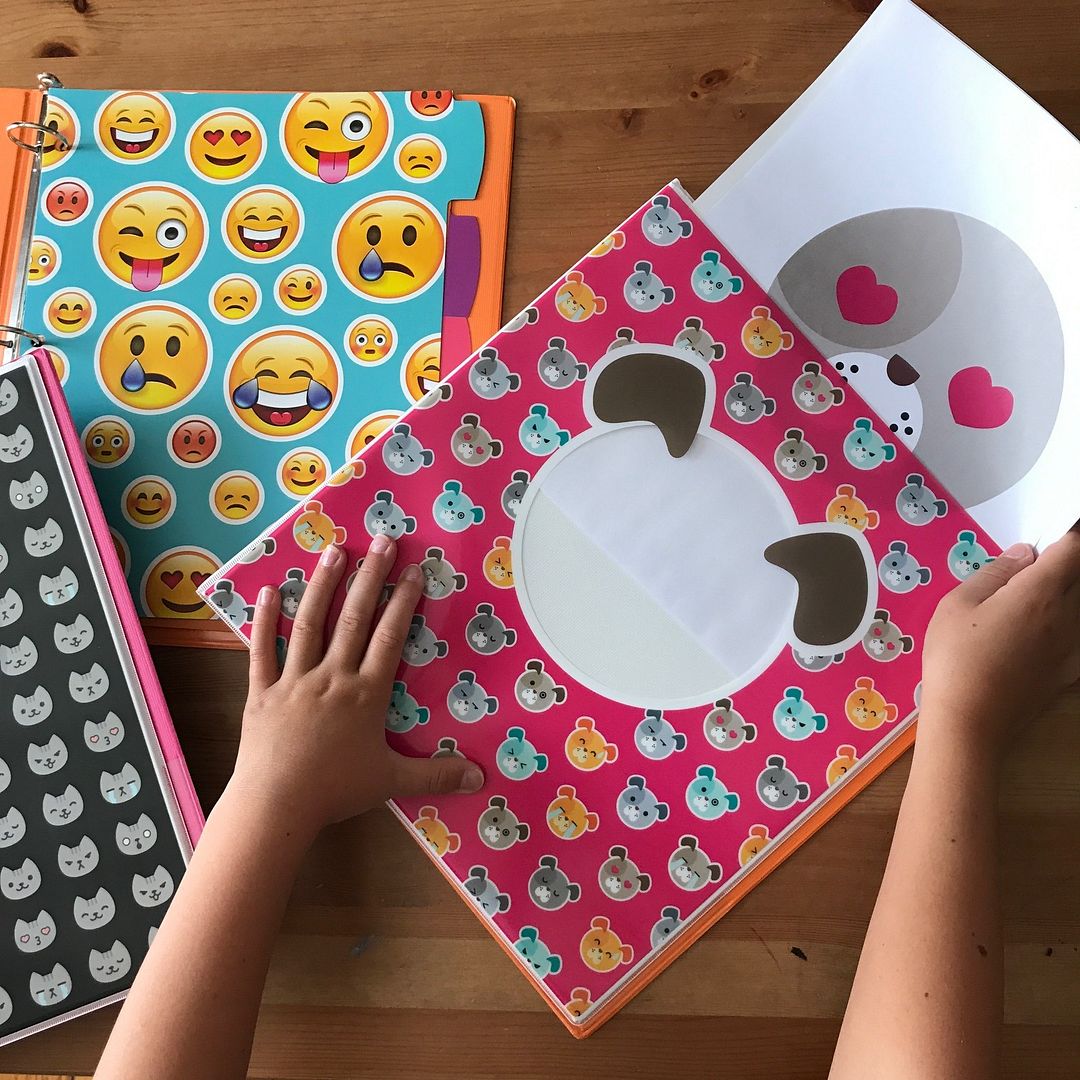 Customized binders with emojis
Our sponsor Avery is just out with these new Customizable Avery Peek a View Binders and Dividers with Emojis and they are so, so awesome, right? The binders come complete with two interior pockets for organizing handouts and loose papers, plus you can purchase matching dividers to complete the set.
Head over to Avery.com/bts and customize them — for free! —  using their truly easy-to-use templates. Your kids will flip out, because we know how much they love to personalize their back to school gear. Then, just print the template, attach it to the carrier sheet, and insert into the binder. That's it! Emoji school supply nirvana!
Emoji backpack
The perfect way to carry those new emoji binders? This fab emoji backpack from JanSport. But binders and books aren't all this workhorse backpack can carry; older kids can tote up to a 15-inch laptop safely — and comfortably thanks to padded straps. Plus, you'll find that one backpack feature we think is essential: a separate water bottle pouch. Away from the laptop, of course. (Target, $34.99)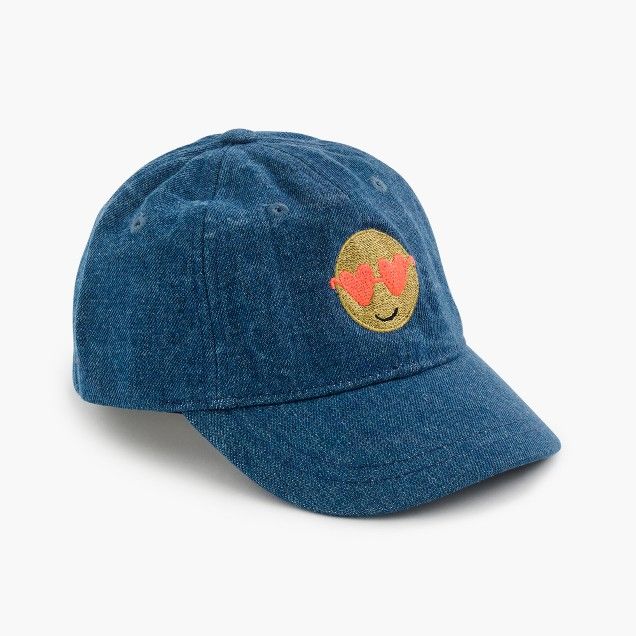 We're feeling all Heart Eyes Emoji about this emoji baseball cap we spotted J. Crew, which your kids can wear right now, to help keep those sweet faces sun-free. Love that it's denim, making it super versatile and perfect all year long. And the original emoji art — way cool.  (J.Crew, $24.50)
Emoji sunglasses wristwatch
Want to keep them on time for the school bus? A glance at this cool emoji wristwatch by May 28th might help. Pick from lots of different emoji styles at the shop, and even customize with their own favorite wristband colors. (Emoji Prints on Zazzle, $45.35)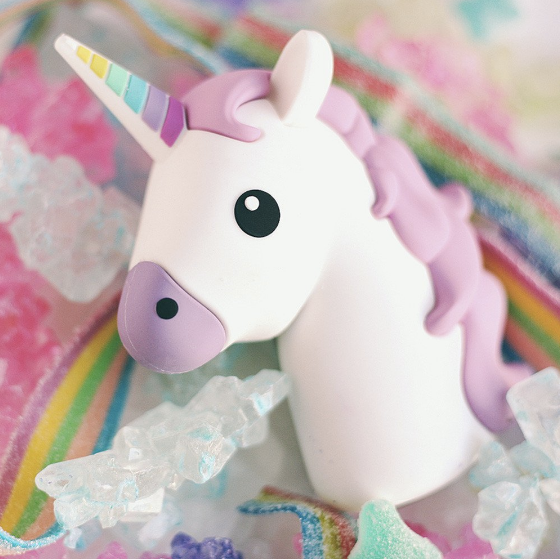 These days, battery chargers are as much of a back-to-school gear essential as pens and pencils. We are in love with these hilarious emoji battery chargers from WattzUp, featuring unicorns, pizza slices, and all your favorite emoji faces ready to charge your mobile devices. (WattzUp, $31.99)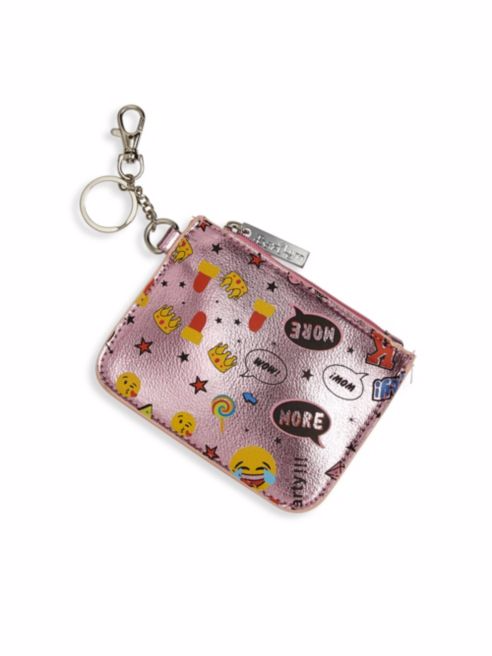 Emoji coin purse
This emoji coin purse is such a cute way to keep lunch money and bus passes safe. And, the attached keychain lets it hang from a backpack for easy access. (Saks 5th Avenue, $21)
Emoji sneakers
Two words: Emoji Chucks! These fun slip-on Converse sneaks can be customized with fun patches depending on which emoji your kids feeling that day. Or, all of them at once, which tends to be the case for our kids. (Journeys, $44.99)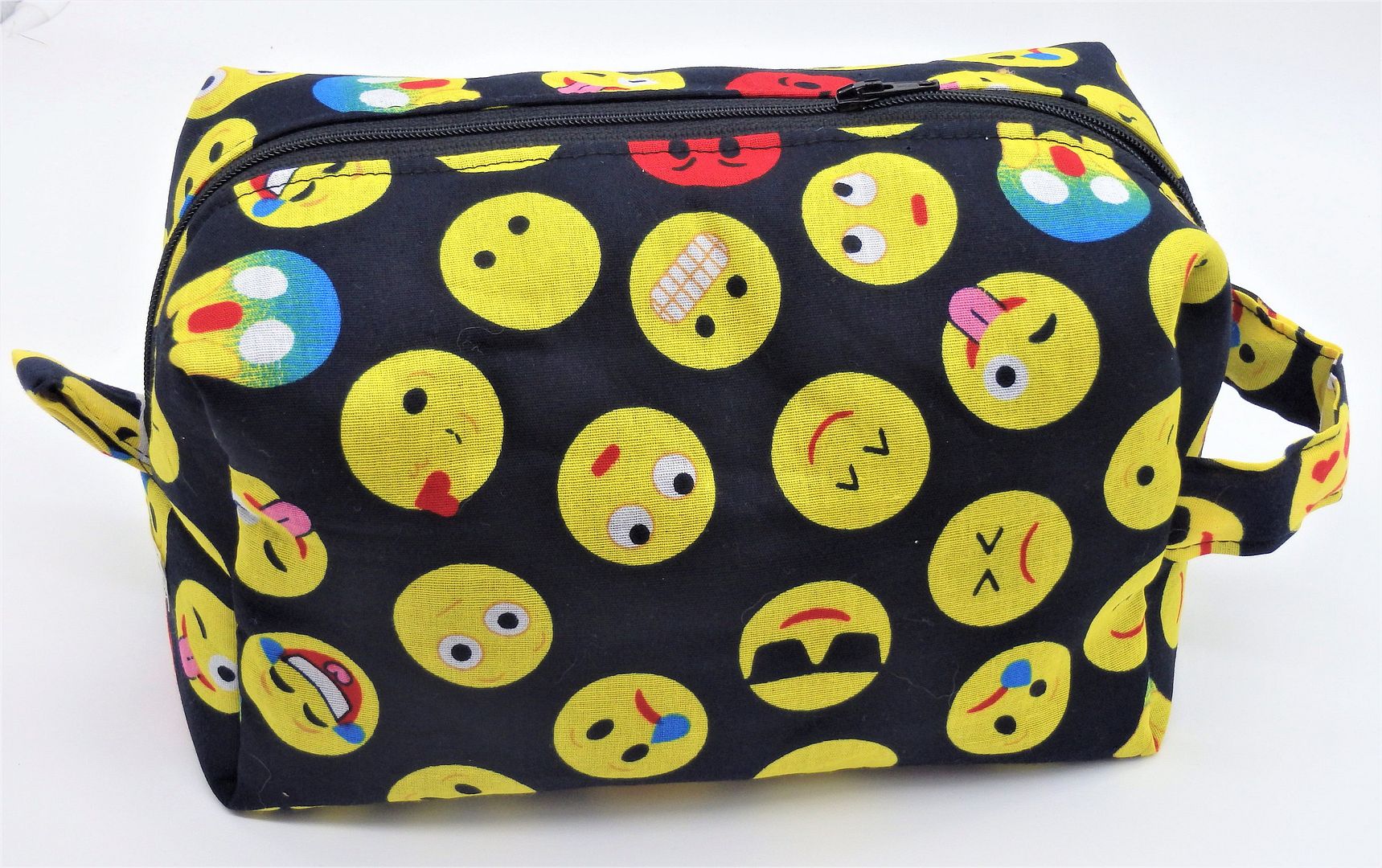 We are digging this roomy handmade pouch from Bayside Barb that's got plenty of room for pencils, pens, erasers, and more. Or, if you've got a tween or teen, it could work as a makeup pouch too. Although that would mean they're old enough to wear makeup. Sniff. (Bayside Barb, $15.96)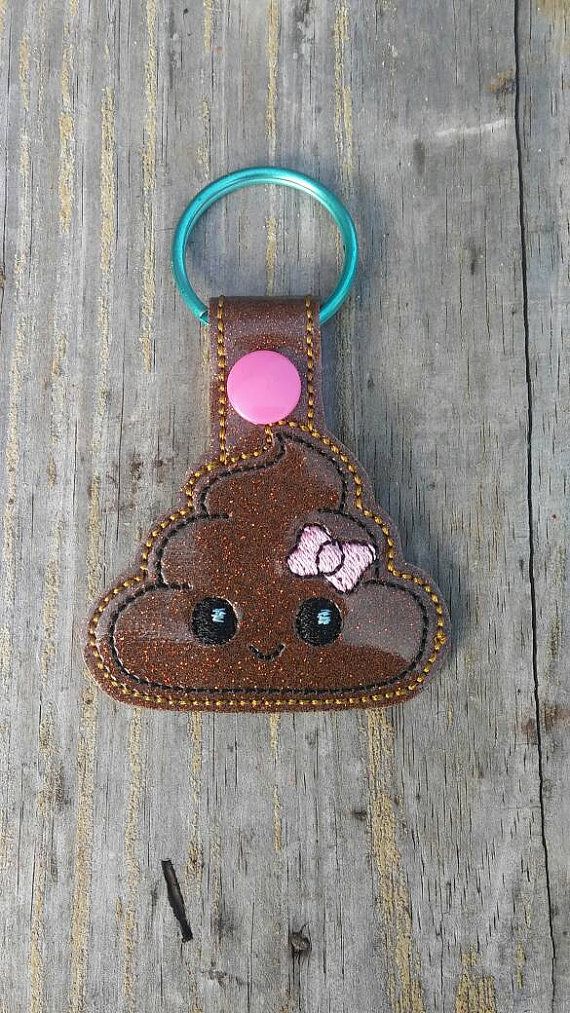 If your kids are like ours, they've got a bazillion keychains hanging off their backpacks to show off their personal style. We're pretty sure this poop emoji keychain, handmade using glitter vinyl and felt would be a huge hit but if you're not down with the poop, check Pity the Spool (best shop name ever!) for lots of other cool emoji options. (Pity the Spool on Etsy, $5)
Thanks to our sponsor Avery for making back-to-school shopping so much more fun with their new school accessories featuring emojis. Our kids red heart them!