We've got an incredible Spawned podcast episode this week that we think so many of you will find helpful. We're chatting with the incomparable author and strategist Morra Aarons-Mele, founder of Women and Work and author of the brand new Hiding in the Bathroom: An Introvert's Roadmap to Getting Out There (When You'd Rather Stay Home).
Turns out that despite myriad successes (she's consulted for The Malala Fund, President Obama, the UN Foundation, and the Bill and Melinda Gates Foundation among others), Morra has been crippled by introversion, depression and panic anxiety. But she's turned those "weaknesses" into strengths and we're blown away at how she's dedicating her efforts to help other people like her.
So tune in for great tips on how to cope with a 24/7 world, whether you're an introvert or just exhausted.
(Spoiler: It doesn't have to be a 24/7 world.)
Some of the topics we cover:
-How to know if you're an introvert
-Tips for coping with social anxiety: when to accept and when to overcome.
-Why not everyone needs to "lean in" to be successful
-Dealing with FOMO in the age of Instagram and "achievement porn"
-Creating your own definition of success
-2 outstanding tactics for getting yourself out the door when you just feel like you can't
-Liz's trick when she gets nervous before public speaking or a TV appearance
-Kristen describes "The Dreads"
-Why we hate the term "winning your weekend." (Oy.)
Be sure to subscribe to Spawned on iTunes or your favorite podcast app and download the episode when you listen so you have offline access too!
CMP is an Amazon and rstyle affiliate
A few links from today's episode
Preorder Hiding in the Bathroom by Morra Aarons-Mele now! It's out 9/26.
Morra's Hiding in the Bathroom podcast.
KJ Dell'Antonia's article: Am I Introverted or Am I Just Rude?
The psychological, health and professional benefits of smiling.
Tips from Ellen Hendriksen, the Savvy Psychologist 
Susan Cain's Quiet Revolution website
The Confidence Code: The Science and Art of Self-Assurance — What Women Should Know by Claire Shipman and Katty Kay
Find Morra at @MorraAM on Twitter
About Our Sponsor
If you're a Target shopper, you're probably a fan of the Cartwheel app like we are. And now there's some good news to help you save money while you shop and make your life easier: Cartwheel is now part of the Target app.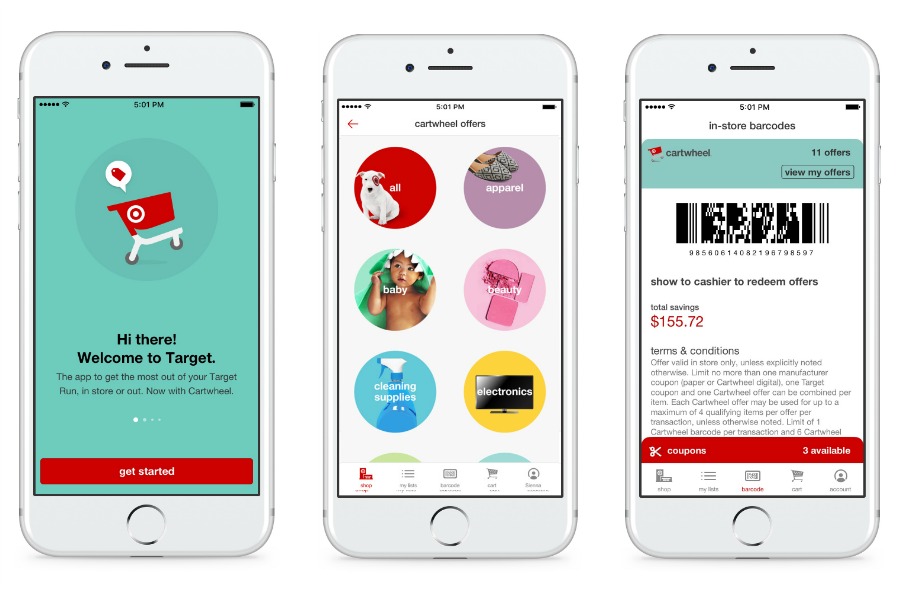 Just download the Target app from the App Store or update your existing app to get the same offers that have saved 37 million Cartwheel users more than $1 billion on in-store purchases. All with one less app on your phone.
Cool Picks of the Week
Morra: Easy Lunch Boxes, the 3-compartment bentos that make school lunch packing…easy. (PS Find even more easy school lunch tips on Cool Mom Eats)
Kristen: RX Bars are a more nutritious protein bar with no gluten, no added sugar
Liz: Take out free digital library books The SimpleE library app for iOS and Android if you're a New York State resident; Or use the Hoopla App in the rest of the USA.
Top photo: Karla Alexander on Unsplash