You've braved the grocery store or you've had your groceries delivered. Your kids are home 24-7. And you've got to feed them. So, why is it so hard? Well, it doesn't have to be difficult, in fact, feeding your kids during a quarantine (and cooking during one) can actually be an opportunity to connect with your kids, teach them valuable skills, and try some new, fun things while you're at it.
We had such a blast chatting with our former Cool Mom Eats editor, podcaster, and cookbook author Stacie Billis about this, and wow, she's got so many fantastic ideas, from dealing with burnout from all the cooking, to what your kids can be doing in the kitchen themselves, plus lots of awesome suggestions from her new launching-soon cookbook Winner Winner Chicken Dinner: 50 Winning Ways to Cook It Up. It's such a smart addition to your cookbook shelf, with lots of helpful tips and tricks, plus tons of recipes, you can use right now.
Listen right now to our podcast episode, but also, make sure you're a Spawned podcast subscriber so you never miss an episode. While you're at it, leave us a 5-star review.
Cool Mom Picks is a reward style affiliate; Top photo by Pablo Merchán Montes on Unsplash
Topics we covered on this show 
– How we're all dealing with cooking 3 (or more) meals a day now that everyone is home.
– Should we be worrying about our picky eaters right now?
– Ideas for things kids can do in the kitchen based on their age. Here's a helpful post Stacie did awhile back on this very topic.
– Helpful ideas from Stacie's new cookbook, Winner Winner Chicken Dinner, that we can use right now. (Psst: Go pre-order it now; you'll get it by the end of the month!)
– How to manage the leftovers. We're loving Stacie's concept of "intentional leftovers."
– Favorite recipes from Stacie's cookbook that can make your life easier
– Kitchen gadgets Stacie is using a lot these days. We recently shared our favorite kitchen gadgets, but here are links to hers: a blender, an Instant Pot (which our staff loves), a dutch oven, a braiser, and a Kyocera ceramic knife.
From our sponsor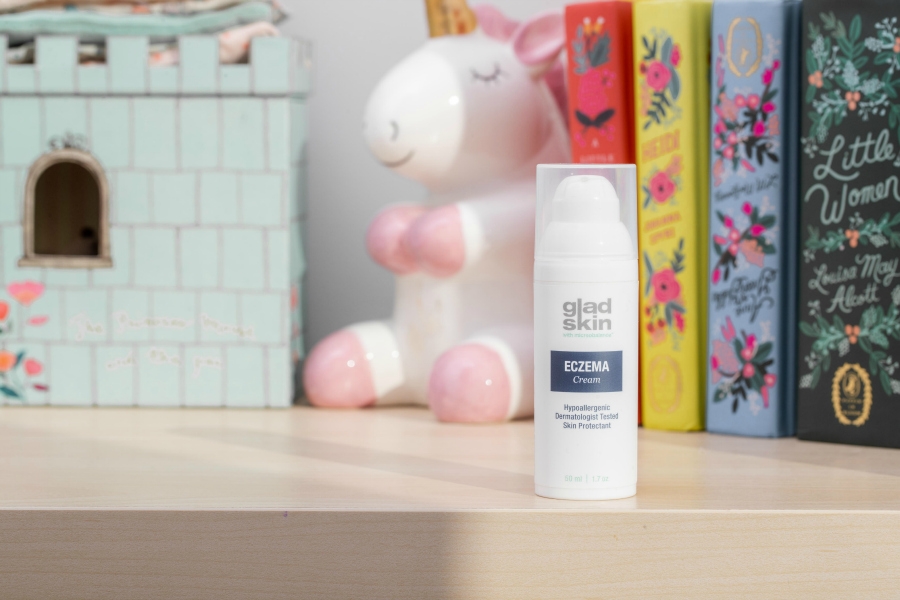 We're so happy to welcome Gladskin as our newest sponsor, and if you suffer from eczema like Kristen and her daughter Quinlan, you'll be glad to know about them. Gladskin works smarter, not stronger, so it helps quickly relieve eczema symptoms like redness and itch without steroids, drying alcohols, fragrances, or preservatives. That means it can be used daily, and on children as young as 3 months old.
Special offer for Spawned listeners: Save 20% on 2 Gladskin bottles plus free shipping with code CMP20. 
Cool Picks of the Week
Stacie: What are you waiting for? Use those fancy lotions and pamper yourself. We've got lots of favorites, but Tata Harper is one of our fave splurges.
Liz: The BestSelf WordSmith Deck, which perfect for all those family dinner conversations you're having these days.
Kristen: I'm so excited about Girls Nite In Online, where they're hosting donation-based online workshops for women. You can take everything from yoga to cocktail making (I took both!) and pretty much everything in between, and all the women instructors are unemployed due to the Coronavirus outbreak. If you're so led, you can make a donation via their Venmo and help give them support during this difficult time. Anything raised goes directly to the women, which is fantastic.