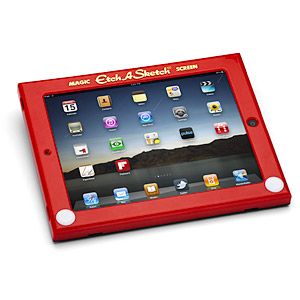 A few recent posts on Cool Mom Tech we think you'll like
An Etch-a-Sketch iPad case that will totally make you want an iPad.
Edible cupcake toppers for the video game obsessed.
5 upcoming tech products at CES made just for moms.
The iPhone is finally coming to Verizon!
Video calling options to keep you in touch with long-distance family.
Children's book illustrator Todd Parr creates an iPad app and it's awesome. If you like underwear humor.