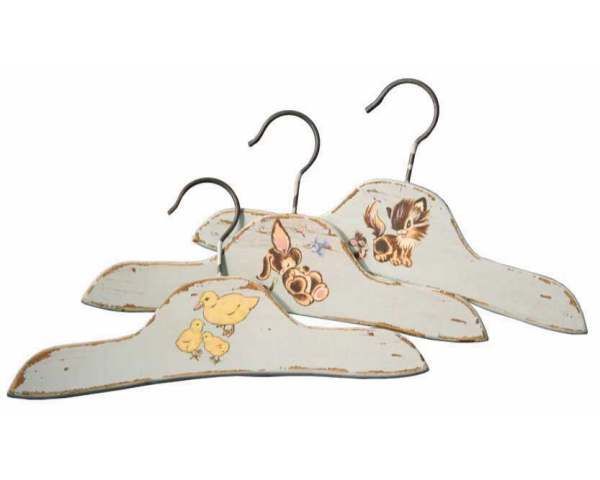 Sometimes it's the extra touches added to a baby gift that can make difference between a simple Thank you so much and an effusive Oh my goodness I absolutely love it!
Take the sweet vintage-inspired wooden hangers at Zia + Tia. Sure, they make a lovely present all on their own, but include them with a baby layette or special outfit and you've got a really memorable baby gift–particularly since hangers aren't generally the first thing new moms think about buying but can always really use.
Let's face it, wooden hangers just have way more closet appeal than the plastic ones you get free at Old Navy with the sizes written on them. Especially if that lucky mama happens to be a bit of a clothes horse like me. -Kristen
For a slew of organic baby gifts, make sure to visit Zia & Tia. And for more ideas, don't forget our Baby Shower Gift Guide.