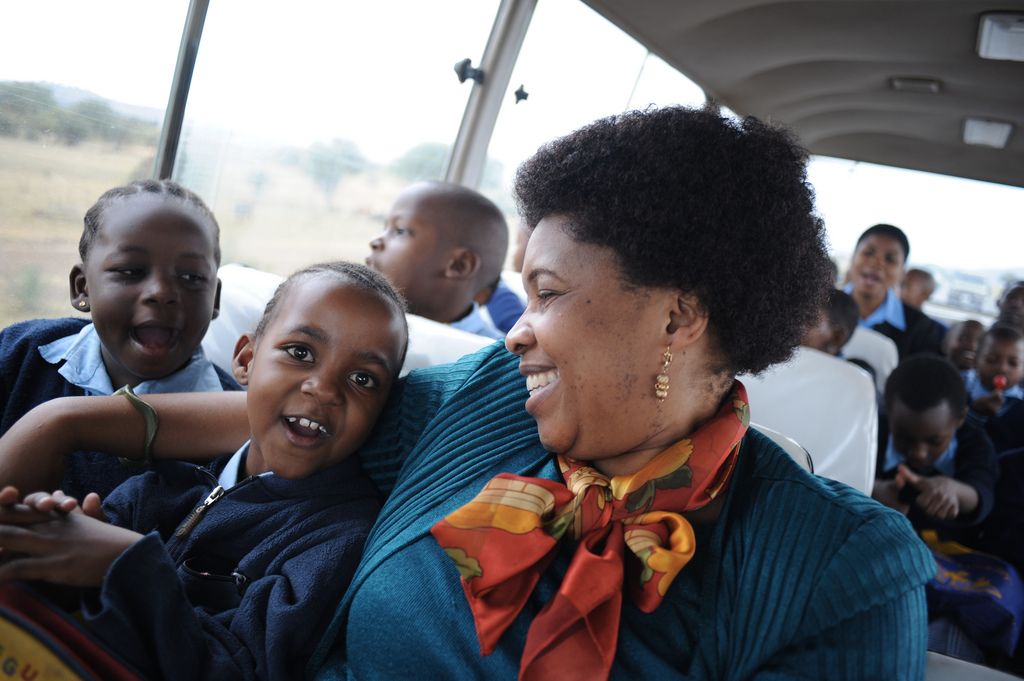 I spend a lot of time looking at great Mother's Day gifts (anyone see our Mother's Day Gift Guide?) but that doesn't mean I don't procrastinate right along with the best of you. Which is why I can practically smell the annual Mother's Day's burnt toast, and I still don't have anything for my own beloved mama.
How perfect that I just learned about
To Mama With Love
, a collaborative online art project that lets me create a mini-page (or "heartspace") in honor of my mom, telling her in photos, videos and words, how much she has meant to our family.
But that's just one little bit of the story; when you create a heartspace, you'll be helping another amazing and inspiring woman, Mama Lucy, who is working to change the lives of hundreds of children in her homeland of Tanzania.
Donations go directly to help Mama Lucy raise $50,000 for student housing at the 400+ person school she started from funds saved raising chickens. With the support of
Epic Change
, which is helping to get her message out to the masses, To Mama With Love hopes to reach their goal by Mother's Day. You can help by inviting others who love your mom too, to come and leave messages on her heartspace and also make a donation to Mama Lucy.
I know my mom will be warmed to know the money I would've spent on flowers went to making Mama Lucy feel loved this Mother's Day, right along with those 400 school kids.
-Christina
Create your own heartspace on To Mama With Love and support Mama Lucy's efforts to provide housing for at least 50 children at her school in Tanzania. Do it now! The fundraising goal ends Sunday.