The thought of sending a note card via the internet would generally make my inner Emily Post faint, but after seeing the gorgeous new paperless thank you cards, from CMP fave Paperless Post, I think I can hear her applauding.
Just as lovely as a real, life paper note or thank you card, the new beauties from Paperless Post are devoid of nothing but the actual paper. Well, and the gas used to power the planes, trains, and mail trucks.
But who's keeping track?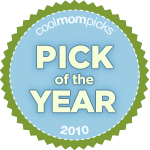 However, what you do get is the thoughtfulness of a carefully chosen and pretty darn swanky note card without all the waste, and better at a fraction of the price of purchasing and sending those cards.
And with a simple few clicks of the mouse and taps on your keyboard, all from the comfort of your computer chair, you've just made yourself look super organized and responsible. Where to do I sign up? -Kristen
Check out the new note card collection at Paperless Post.