I really do like to cook, but I also like to keep my meals simple. Especially since my family eats like a pack of wolves and the meal that took me an hour to make is gone in about 8 minutes. So I've decided that, at least a few times a week, I'm going onto Funny Spoon and making one of their super simple, ridiculously quick and tasty recipes. And I don't have to run to the store to buy ingredients I've never heard of.


For instance, no matter how easy everyone tells me it is to make regular old
lasagna, I know nothing could be easier than the recipe for Almost
Lasagna made with stuff I have around my house anyway. A bag of
ravioli, pasta sauce, ground beef and shredded cheese. 15 minutes to
make, and absolutely delicious.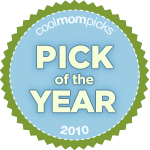 One of my favorite things is the search feature. You can search
recipes based on what you want to make, from main courses to cocktails.
And the shopping list feature will put together a comprehensive shopping
list highlighting the 4 or 5 items you need. You might also like poking around the simply healthy recipes category, and finding recipes from soups and salads to breakfast burritos.
The next recipe I'm
trying is for brunch–an Artichoke Spinach
Strata. It does take a whopping 30 minutes to prepare, but I'll just
force everyone to eat slower.–Betsy
Check out all the amazingly simple recipes at funnyspoon.com,
and even submit your own.
[photo: apple walnut cobbler]