If I had a dollar for every princess themed birthday party I've been to, including my daughter's birthday party…well, I'd be able to pay for our next goodie bags.
If you get suckered into hosting one with the ever-so-popular theme, I love these paper crowns which are so charming and special. They help me envision a new take on the princess party with a more classic than Disney vibe.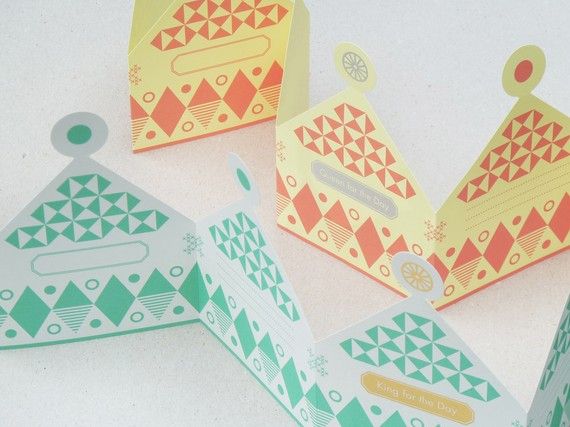 The paper crowns (update: now available at Present and Correct) actually happen to be cards that fold up nicely and come with a matching envelope, all with a cool retro style. With the words "Queen for a Day" or "King for a Day" and a box to write the child's name. Or adult's name? Hey, we can be Queens for a day, too.
Speaking of which, Mother's Day is right around the corner.
Find the printable paper crowns at Present and Correct.