Growing up on the East Coast, our family beach vacations were always limited to the Jersey Shore (no, not that one), where the beaches were crowded and the water was pretty cold, even in the dead of summer. It wasn't until I was living in the Deep South and met my husband, who had spent some time in the Pensacola, that I'd really heard anything about the Gulf Coast beaches. The soft sand! The gorgeous water!
Recently, the folks at Visit South Walton invited me and family down to enjoy a few days of sun and sand check out one of their fifteen amazing beaches (15!), all of which offer something for every kind of family out there: celeb gawkers, foodies, outdoorsy-types — if you're looking for a great warm-weather family vacation destination without leaving the US of A, South Walton has definitely got you covered.
[don't miss an amazing $298 giveaway after the jump!]

For we Southeasterners, the South Walton beaches are a
fairly quick road trip. But thanks to the new Panama City airport, you
can conveniently fly in from just about anywhere and grab about a 45 minute shuttle to
the beach of your choice. Once there, you don't even need a car. Bikes should do you just fine.
Whether you live in the Southeast like me or you're looking for a true beachy spring break getaway that doesn't involve passports and long plane rides, I've picked five of my favorite South Walton beaches that might just be the perfect destination for your own family.
Seaside:
For the family who wants a classic beach vacation
You might
recognize Seaside as the shooting locale for The Truman Show and it's
as picturesque as it is in the movie. The quaint pastel colored classic
beach homes are set back behind a town square with indie stores, cool
coffee shops, and yummy restaurants. No chains in sight. One week or
weekend here and you'll see why families return year after year.
Recommendation:
For a true, classic but upscale beach vacation in a super family
friendly town, pick Seaside.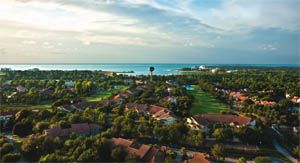 Sandestin: For the family who loves shopping, golf and nightlife
As the Western-most beach of the South Walton beaches, Sandestin is a hopping locale with golf galore. You'll find the Grand Boulevard with tons of restaurants and bars (a popular spring breaker spot, not surprisingly) where you can just walk, shop, eat, and drink to your heart's content. Right down the road is a gigantic outlet mall. And it is awesome. You just might not want to schedule this when the college kids are on break.
Recommendation: If you've got older kids, or you're not a sit at home and read kind of a family, then this is your spot.
Grayton Beach: For the hippie family. You know who you are.
Grayton Beach boasts a laid back, hippie vibe, with old-style beach bungalows and a state park where adventurous families can camp out. This beach is frequented by fishermen and beachcombers happy to take in the natural sites. You won't want to miss a stop at the iconic Red Bar, where stars like Sheryl Crow and Sara Evans have been known to pop in and sing a tune or two.
Recommendation: Bring your nets, fishing rods, and organic wheat grass to Grayton Beach. You'll fit right in.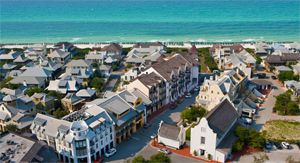 Rosemary Beach: For the family who likes the celebrity treatment
The quiet, secluded Rosemary Beach is a frequent celeb hangout, full of boutiques, galleries, and higher-end restaurants that cater to a sophisticated crowd. It's a close-knit community with beautiful cottages, four swimming pools, and plenty of events at the Town Center and boardwalk promenade.
Recommendation: If you want to run into Faith Hill or Bette Midler while they're chasing their own kids on the beach– or just feel like a celeb yourself–your best chance to do it is at Rosemary Beach.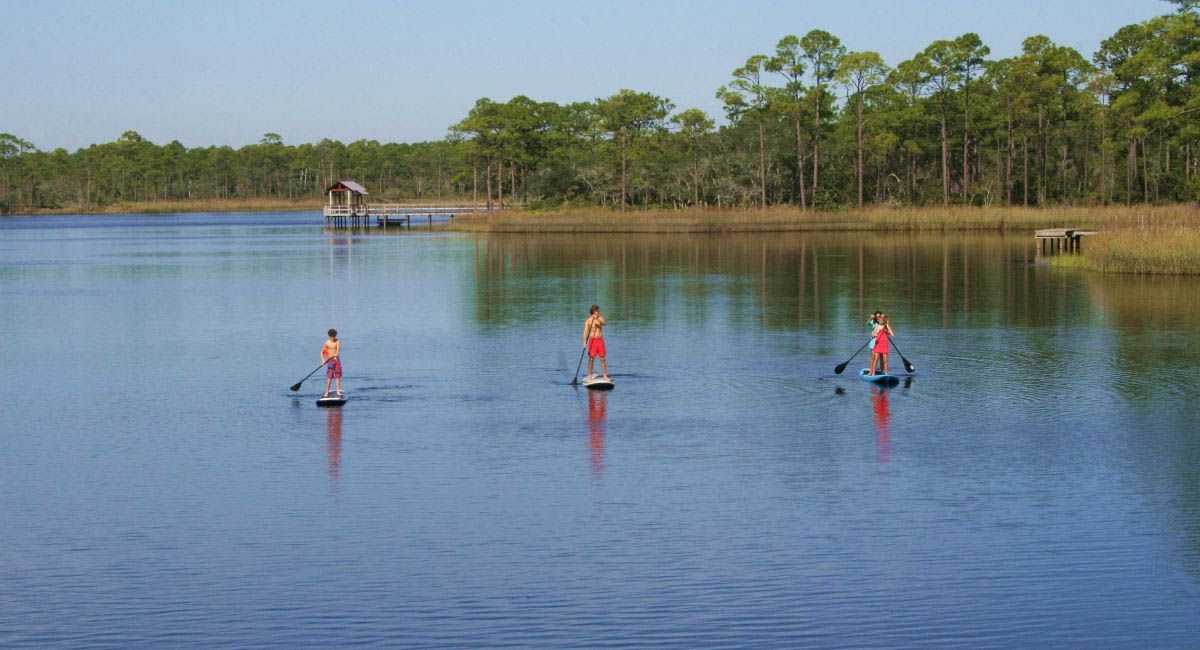 WaterColor: For the family who loves nature. But not too much.
The beautiful Inn and bungalow style modern condos are nestled right into a lovely natural setting, with lush trees everywhere. Adjacent to Seaside, you basically get the best of both beaches: Access to the amazing WaterColor Inn and all its amenities (pool, beach access, kids club!) as well as the restaurants, shops, and ambiance of Seaside, all of which are within easy biking distance. You'll appreciate the comforts of home but with the soft white sand and Emerald water just a few steps away.
Recommendation: The combination of modern amenities and natural forest environs plus a beach that rivals the Caribbean is exactly what you'll get at WaterColor.
—
For more information about South Walton Beaches and to book your vacation (Spring Break is only 5 months away!), go to Visit South Walton. Thanks so much to Visit South Walton for covering my hotel and travel.
Congratulations to Samantha A! She won a pearl bracelet designed by South Walton's newest Artist of the Year, Allison Craft.