With three kids and an ever-growing number of nieces and nephews, it seems like I'm on the lookout for a "wow" birthday gift every month, and a monthly gift subscription is always a great idea. In the past, we've lauded the genius of Kiwi Crate craft projects, or the Little Passports "pen pal" subscription series for future travelers.
Now, there are 3 more monthly gift subscriptions for kids as young as three that will have your recipient thinking you are the coolest gift-giver ever. Over and over again. -Christina
BABBABOX SUBSCRIPTIONS
The new BabbaBox from BabbaCo is a super-special gift for a child to receive at their doorstep–and I say that because no way is this big box fitting into a mailbox. Meant to be much more than a box of crafts, I love how the BabbaBox has things a little hand will grab right away–like a pair of toy binoculars–along with activities to keep the two of you busy on a rainy afternoon.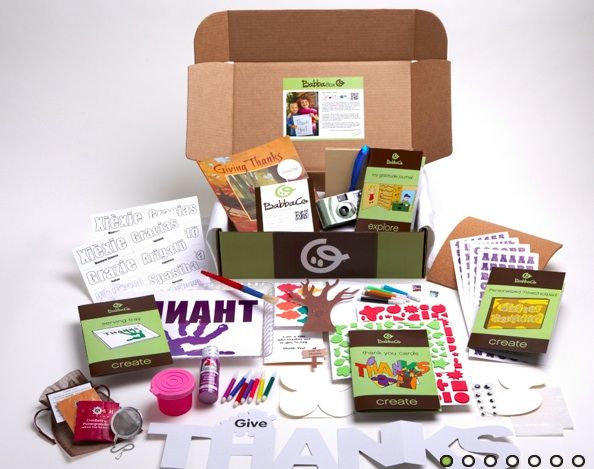 Each BabbaBox includes everything you'll need to keep a little one from ages 3-6 busy, and I mean everything. So there are no oops, should've bought glue! moments. And a BabbaBox isn't just about crafting, as each box includes a storybook that ties to that box's theme, as well as pre-screened downloads to check out after craft time is done. It is all so beautifully packaged that I'd want to wrap the first one and hand it to the birthday child, just to see his reaction when he opens it. (gifts from 1 month to 12 months, approx $30/month)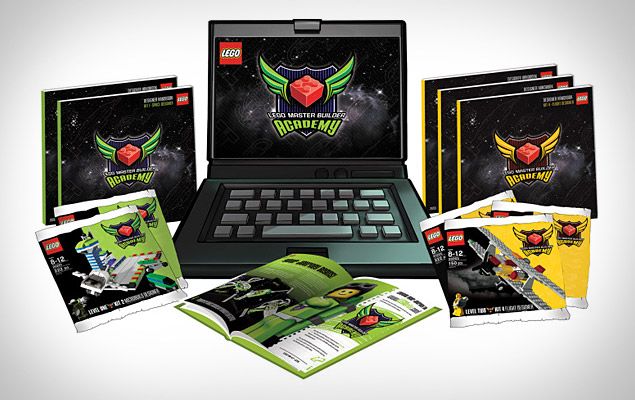 LEGO GIFT SUBSCRIPTIONS
I count my children among the LEGO obsessed, which is why I knew they'd absolutely love a subscription to the LEGO Master Builder Academy. New kits are shipped every two months* and include a 3-in-1 model. Each kit focuses on a different concept like micro building, robot design and flight design. More than just a bunch of LEGO bricks, the kits include a cool-looking handbook with great "master builder" tips for kids to get even more out of the experience. With instructions geared towards kids 8-12, my seven year old is a little young to absorb much of it–he just wants to build, build, build–but I know that these handbooks will be there for him when he's older.
Also included in a membership is access to the MBA member website where kids can upload photos of their creations and unlock bonus tips. And with the new Level 3 kits coming out on May 1st, there will be nine separate kits under the MBA umbrella which would make a really nice gift for a big birthday. (Kit #1 is $30; other kits are sold as groups together, see LEGO website for details)
*LEGO has changed their MBA terms–kits 2-3 and 4-6 are now sold all together as one unit instead of being shipped out in 2-month increments. Kits 7-9 are still being sold as a subscription through December 31, 2012, after which it will also be sold as a single unit.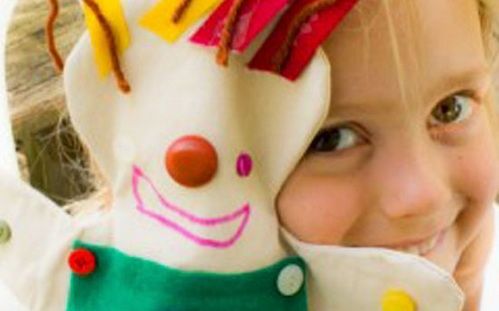 GREEN KID CRAFTS
If you want to make a mini eco-warrior's birthday, sign her up for a few months of Green Kid Crafts. Each month she'll receive three crafty projects that use recycled and natural materials to complete. These projects look like they'd appeal mostly to very young kids who are still excited by the basics, or those who don't have loads of recycled materials lying around for crafting, because that's a lot of what you'll get here.
I like the variety of projects offered, so that if one craft isn't all that exciting to a child that month, at least they still have two others that may be more up their alley. Plus each one can be finished in one sitting. I'm also glad to have discovered that Green Kid Crafts is looking to change their packaging shortly from a somewhat ugly (and not eco) plastic bag to a more reusable box or recyclable paper envelope. Just think what that cardboard box could become! ($15/month for three crafts per month)
Check out the monthly subscriptions to BabbaBox, LEGO Master Builder Academy and Green Kid Crafts at their respective websites.