Pairing food and wine is an art. Pairing food and music is a new trend. Pairing food with a good food book: It's one of the best ways to get kids excited about eating–even foods that they're not normally excited about eating.
In honor of the bounty of summer, I've gathered a collection of books about farm-fresh fruits and veggies for my kids. Check out four of my favorite picks and, if you really want to rev up your little one's appetite, pair your summer reading with a fresh and easy recipe. Suggested pairings included, of course!
-Stacie

Blueberries for Sal by Robert McCloskey is a classic about a girl named Sal who, much like me,
cannot pick blueberries as fast as she can eat them. The message could not be more clear, or more true: fresh blueberries are too good to resist.
* Pair with: This surprising Blueberry Corn Salad from Two Peas and Their Pod which unexpectedly brings together two of summer's finest fresh ingredients beautifully (pictured above).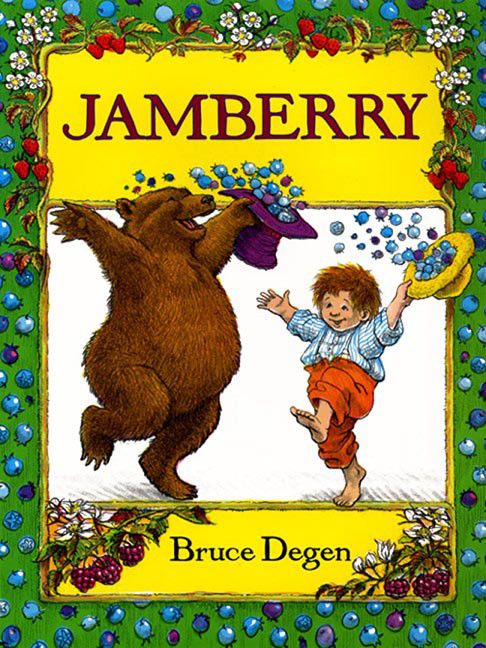 Jamberry
by Bruce Degen is one of my family's all-time favorites. I've been reading it to my big one for 5 years and he loves it today as much as he did when he was gnawing the pages as a baby. He's even started reading it to his little brother.
* Pair with: My own delicious
Blackberry Mint Limeade
 or a summer 
berry smoothie
like the Strawberry Lychee Mint Smoothie above. Yum!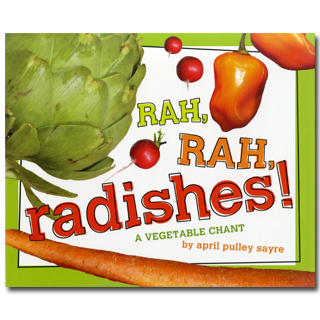 Rah Rah Radishes
 by April Pulley Sayre is a fun book full of raucous rhymes that celebrate everything about fresh veggies, from broccoli to bok choy. The chants are especially fun for toddlers, but also give you a mantra to keep things calm when you put fresh veggies in front of your older picky eater. "Rah, rah radishes, red and white." Say. Breathe. Repeat.
* Pair with: A simple, crunchy vegetable crudite. I love the idea of arranging veggies in a rainbow, which (might!) make them more fun and appealing for kids. And it's just pretty.

Cherries and Cherry Pits by Vera B. Williams is a perfect example of how books don't have to be
about food, per se, to get kids excited about eating. Who wouldn't want to gobble up fresh cherries after reading an imaginary tale of a city block turned into forest of cherry trees?
* Pair with: Cherry Brown Betty from Joy the Baker which should be called "super delicious cherry pie for when I'm feeling lazy." No crust, no fuss. Just layer a few pantry staples with fresh cherries and butter, bake, and eat.