I'd completely forgotten how much energy–and energy-boosting drinks–it takes to keep our school year routine running smoothly. Summer wiped away the evidence of our hectic September-May life, but, just like having a newborn again, back-to-school reality hit hard and fast. I need energy. Stat.
Coffee is my morning pick-me-up, but despite the many amazing coffee drinks the world has to offer, I'm determined to keep my intake to one (or maybe two) cups per day. When that's not enough, I plan on turning to these healthy, energy-boosting caffeine drink alternatives. And (hey, wake up!) I think you should check them out, too.
Ginseng 
There are two main kinds of ginseng: Siberian and American. Strangely, the Siberian kind is what's referred to simply as "ginseng" here in the States. Although both are said to promote energy, they are derived from different plants. Siberian ginseng is most commonly available as tea, usually in bags or as a dried root that can be steeped in hot water. Ginseng can be bitter, so try steeping it in hot water along with ginger and citrus.
Recipe: Try this Ginger Lemon Infusion from my own site, One Hungry Mama.
Green Tea
Although green tea has caffeine, it's less than found in coffee, making it a nice afternoon pick-me-up that's also packed with antioxidants. The buzz isn't quite the same as what you get with a cup of joe, but in some ways, it's waaaay nicer. Calmer, if you can imagine. And you can feel good about sipping on this kind of energy boost, since green tea retains more nutrients than most other teas. Bonus points: green tea is even said to help increase metabolism.
Recipe: Brew some Green Tea plain, or while it's still warm out, combine iced green tea with tamarind juice instead of sugar. It's delicious!
Matcha or Chai Latte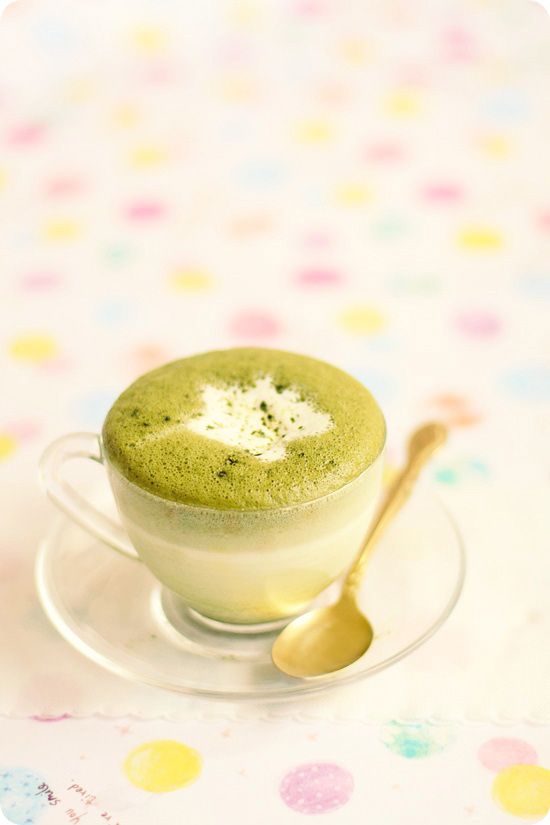 If you're looking for something more like a coffeehouse treat, try a latte made with matcha or chai tea. Matcha is a green tea powder historically used to make ceremonial drinks in Japan. Since your afternoon latte is kind of a ceremony, why not pour steamed milk over the powder and whisk along with your favorite sweetener?
Recipe: Check out this Matcha Latte recipe from Evan's Kitchen Ramblings for an especially cool trick for making foam.
Prefer chai over green tea? No problem. Skip the pre-made chai drinks and steep a chai tea bag in hot water. Mix with steamed milk and honey and you're good to go. Only have plain black tea bags? Add a little spice and you can use them to make a chai latte, too.
Super Boosted Smoothie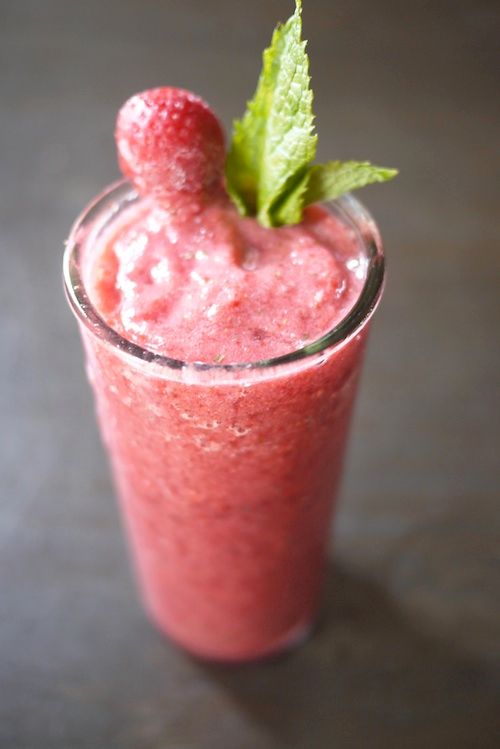 I have no scientific research to back me up, but I can tell you that smoothies made with a couple of scoops of Vega Whole Food Smoothie Infusion make me feel fantastic! I first heard about Vega's smoothie infusions from Lucinda Scala Quinn, cookbook author extraordinaire and Executive Food Editor at Martha Stewart Living, and she did not let me down. Packed with raw organic super foods including yellow pea powder, flax seeds, barley grass, spinach and sprouted broccoli, this stuff makes a mean afternoon health and energy boost. It's also free and clear of dairy, gluten, soy and wheat.
Recipe: Any of these great fruit smoothie recipes can be made with an Infusion boost, or just start with your own favorite concoction. You'll make it through the day, no problem! –Stacie