So I've been told I have a tea towel addiction. I prefer to think of it as a healthy obsession. Tea towels, after all, are awesome. They're there for you whether you're drying dishes, produce, or your hands. They can also be used in a pinch as aprons and table runners–or as a delivery system, serving up a little old-school charm for your kitchen. Tea towels for the win!

Poketo, a long time favorite of ours, has just released a new selection of tea towels. Poketo plus tea towel equals pure bliss. There's a reason for that, of course.
Their design savvy is off the charts; just look at the adorableness of these printed towels. Crafted in linen, with a variety of designs, these tea towels are tops. Children need reminding to eat their vegetables? These veggie towels could be the answer, mamas.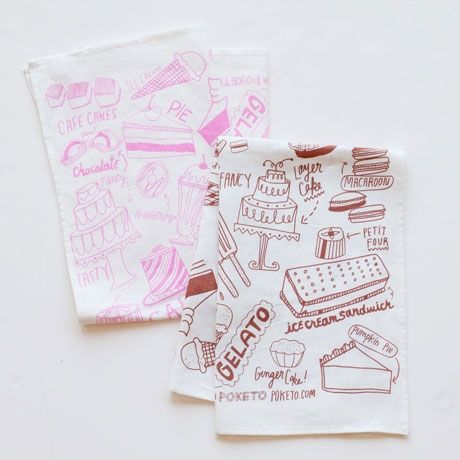 For all of you sweet-toothed fanatics, celebrate your passion with these towels covered in dessert delights.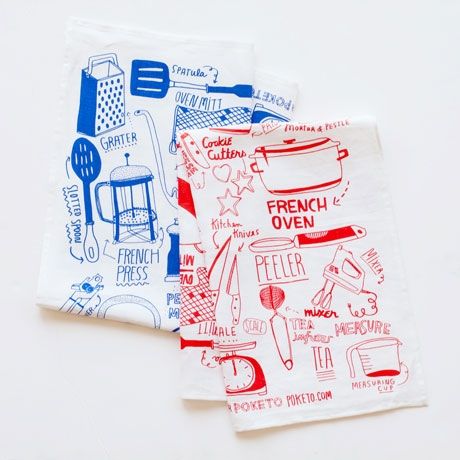 Being the novice chef that I am, I need all the help I can get. These kitchen utensil towels need to be in my kitchen, stat.
Poketo also has some cute linen cocktail-napkin sets, perfect for your next party. Way to be cool, Poketo. And way to feed my addiction to charming kitchen linens. –Kirsten