My first thought after seeing these handmade plush cameos and pillows was, "So cute that it hurts." I mean, look at these faces! And shapes! I have a list of children that I want to make happy with these adorable creatures.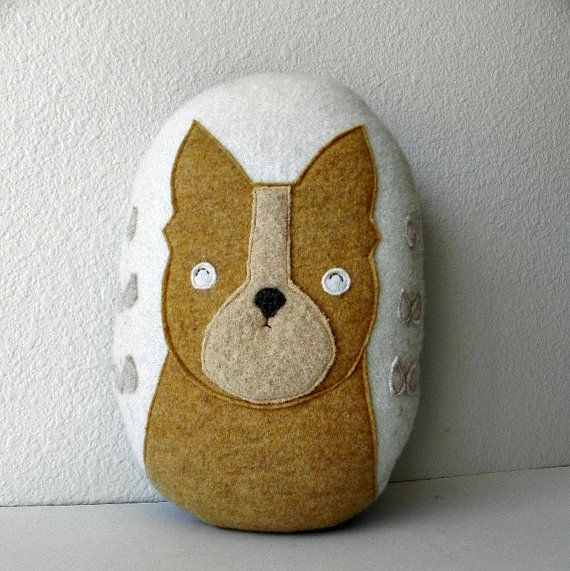 Three Bad Seeds
have created this collection of quirky and modern pillows. Each one
is made from reclaimed, upcycled and repurposed linen and wool
clothing. They cut every piece by hand and design its color combination
according to the materials that they find locally. So cool!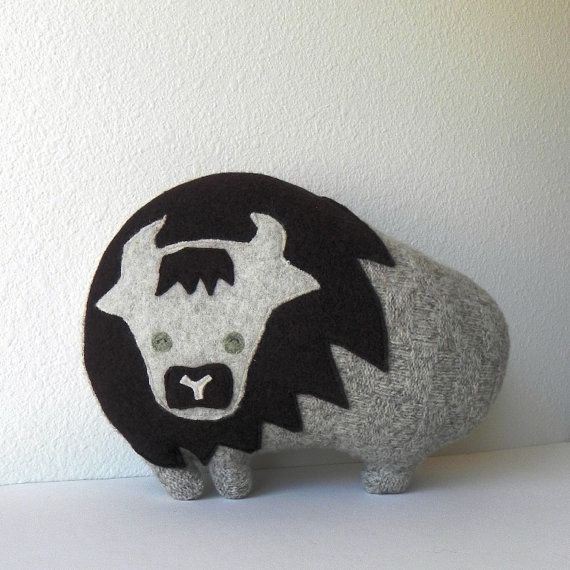 Look
closely at the dog, and you'll see it's actually made to look like a
cameo. And that cute nose is killing me. The more conventional plush is
adorable too, like the bison. And foxes have been a huge hit with kids
these last few years–we called foxes the new owls a few months ago. Well this handmade plush fox
would look cute used as a decorative accessory in a child's space, but I
imagine it will get some time under the covers at night as well. –Kirsten
Find cool handmade plush animals, cameo pillows and more online at Three Bad Seeds.