Shipping time is running out and shopping time is ticking down, but there's still plenty of time to whip up an edible gift handmade with love. These holiday treats are easy enough to make with the kids' help–and so much easier than dragging them through crowded stores! And they're totally delicious to boot. Like hot-fudge-rocky-road-sugary-maple-bacon delicious. No scary fruitcake here, promise. –Stacie
If you and your kid feel like baking, take a break from cookies to give these pretty Peppermint Cream Squares (above) a try, thanks to our friends at The Kitchn. I can't get over how festive they look. Edible gift gold, people.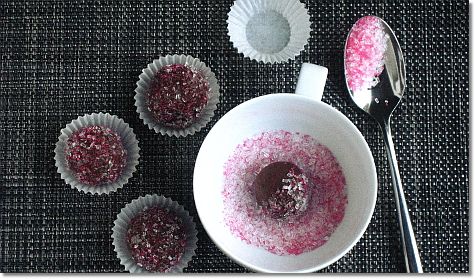 These Easy Chocolate Truffles by cookbook author Jill Hough are exactly that: easy. Melt. Mix. Freeze. Roll. That's all it takes. The original recipe calls for cognac, but you can substitute vanilla extract. Jill also gives directions for raspberry, lavender and cafe latte variations.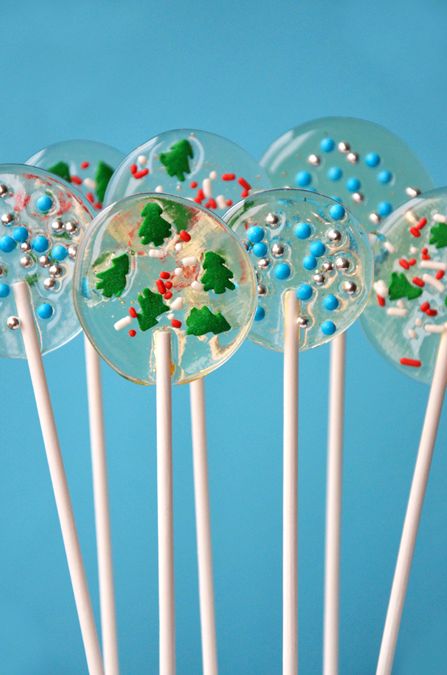 Although the steps to make these homemade holiday lollipops from Just a Taste are very easy, many of them involve hot sugar and quick work that should be done by a grownup. Once it's time to decorate, though, it's all about the little ones. Pass a bowl of holiday sprinkles and let them go to town. No matter what they do, these pops will come out looking gorgeous. I guarantee it. Tie one into your gift ribbon to make a present extra special.
There is no more homey food gift than homemade hot fudge, period. This version from Cookie Monster Cooking is quick and easy, and can be made with ingredients that you likely have on hand. If you want to get schmancy, package a jar of this sauce in a box with ice cream cones and sprinkles for a summery take on the holiday classic. Or just put it in a mason jar and tie with a festive ribbon.
This pretty Christmas Rocky Road recipe from The Pretty Blog is a lovely version of bark made with white chocolate, marshmallows, candied peel and pistachios. A recipe for candied peel is included, but you can use dried cranberries. I won't tell.
Maple Bacon Peanut Brittle. Enough said? Cook the bacon ahead of time, per the recipe from What Katie Ate, have your kids help with the rest–then try not to eat this ridiculously delicious treat before packaging it up.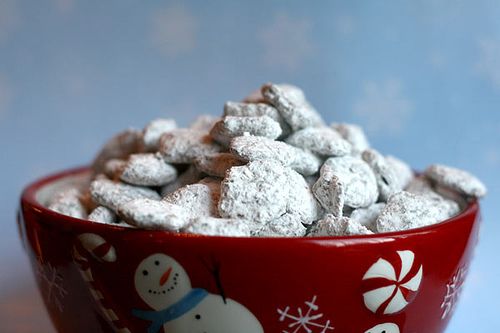 Bakerella is best known for her cake pops, but I happen to know that she also makes a mean reindeer snack. I make a batch of her Reindeer Chow every year to go alongside Santa's cookies. (Reindeer get hungry too!) I'm thinking that a double batch is in order this year so that I can share the goodness.
I used to make this Ginger Hot Chocolate Mix for myself until a friend put me in my place and demanded that I post the recipe on my site, One Hungry Mama. Apparently, a little ginger makes hot chocolate a lot special. Stuff this simple mix into a pretty mug to make a lovely gift for a teacher or neighbor.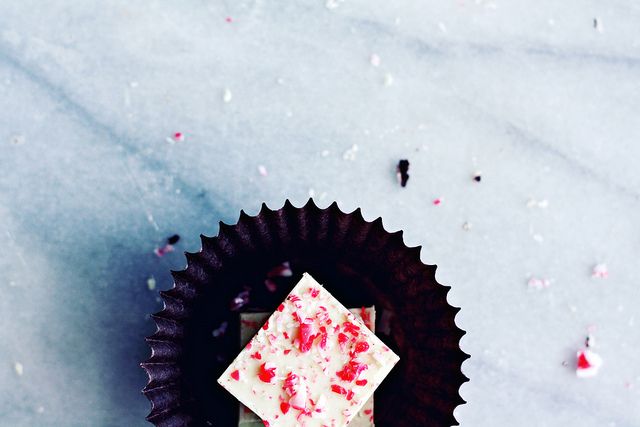 This super simple Peppermint Crunch Bark from Seven Spoons isn't overly sweet, giving it more of a grown-up vibe. But that doesn't mean that the kids can't help make this. You do the melting; they'll do the pouring, spreading and sprinkling. The giving is a job for you both.
I promise that all of these recipes are quick and simple, but if melting chocolate, baking bars or creating lollipops still seems like too much, I've got you covered with this White Chocolate Peppermint Popcorn recipe. Okay, okay, you have to melt a little chocolate for this recipe, but just enough to drizzle. You can do it in the microwave, and if you want to save even more time, start with naked store-bought popcorn which will work just as well.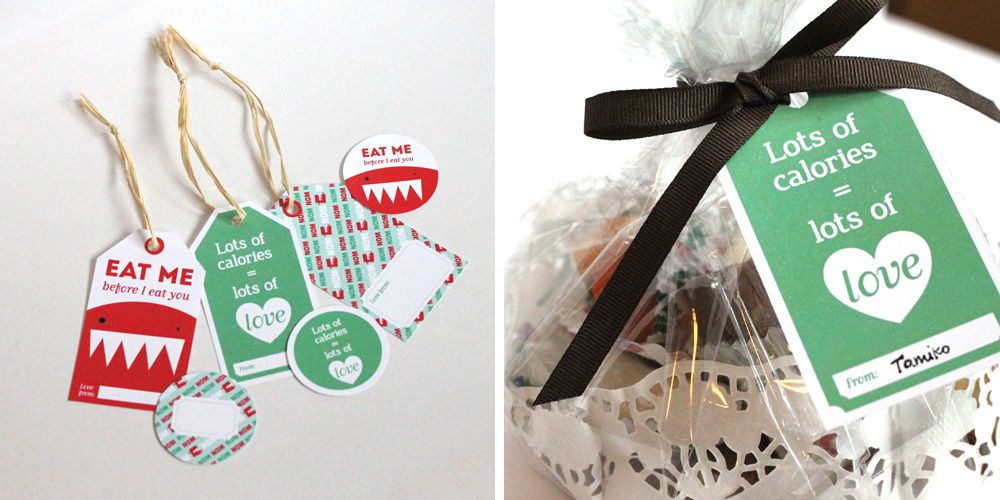 Once your goodies are ready, tuck them into a box or wrap them up parchment paper. Tie the package up with a pretty ribbon and add one of these (free!) printable holiday tags by Tamiko Young.
DDIY (delicious-do-it-yourself) gift-giving, complete.